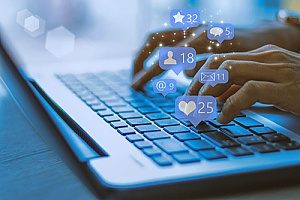 Launching a successful social media marketing campaign is no easy feat. To achieve measurable results, businesses should utilize multiple social media platforms and keep their username and content consistent across the accounts. An effective campaign also needs engaging content and appealing photos and video. In addition, businesses must understand how to setup ads and use the marketing tools on these platforms to boost traffic and engagement rates. Learn more about the social media marketing campaign process and why you should schedule a free consultation with a web marketing agency.
Social Media Marketing Campaign Process
Social media has become an invaluable tool for businesses in all industries. However, before you jump into the campaign planning process it is best to audit your current social presence. Consider which platforms you are currently active on and whether or not your accounts are optimized with photos, cover images, and information about your company. Also look at how your profile compares to your competitors. Once you have performed a thorough analysis of your social presence, set marketing goals that align with business objectives. Without setting targeted and realistic goals, you have no way to measure your success.
The next step in the social media marketing process is to get to know your audience. Knowing how your audience is and what type of content they are looking for will increase the chances of your posts getting liked, commented on, and shared. Social media analytics can be highly useful for targeting your audience. Your analytics can tell you who your followers are, where they live, and how they interact with your business. Do not just guess what your audience wants. Really think about your customers as real people and what their wants and needs are.
Your competitors are likely already using social media to help grow their business. Take note of their marketing tactics to try to get an edge on the competition. Start by conducting a competitive analysis which allows you to really understand who your competitors are, what they are doing well, and where they are lacking. A competitive analysis can also be useful as you look for new opportunities to get your name out there. For example, if your main competitor primarily uses Facebook but has a minimal presence on Twitter, you will know to put more focus on Twitter.
A major component of your social media marketing campaign should be the regular output of content. Quality, engaging content is essential to achieve maximum results. To ensure that you are putting out content on a consistent basis, create a posting schedule with a list of dates and times that you will publish content and on which platforms.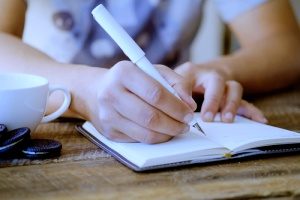 Remember that not all content has to be text. You can also choose to publish images, videos, or links to your website. When developing a content calendar, consider what results you can expect and if these results will properly align with your business goals.
Even with your best effort, your social media marketing campaign may not be successful during your first attempt. It is important to continually work at building your social media presence and track your results. Use analytics and other social media tools to gather important data. Once you know where you are going wrong, you can adjust your plan and implement new strategies. Even if your campaign is successful the first time around, you may need to make changes over time. New networks are constantly emerging and social media goes through many phases which may require you to adjust your campaigns.
Tips for a Successful Social Media Marketing Campaign
Social media is one of the best ways to connect with both potential and existing customers. If you do not yet have a presence on some of the biggest social media platforms, you are missing out on the chance to build a bigger audience. Setting up your profile correctly can help your audience find you more easily. Make sure that your handle is the same across all of your social media platforms. Add relevant information about your company and the products and services you offer. If possible, provide images and videos which can help draw in customers.
The use of advertisements on social media can help you reach your objectives even faster. When considering where to place your ads, think about where each type of ad would perform best. For example, Pinterest has a larger female audience so you may want to publish an ad that appeals to women. Snapchat, on the other hand, has a main audience of younger users. You will want to keep this in mind when publishing ads on Snapchat. Also consider the purpose of the ad you post. Some ads are used merely to build brand awareness, while others help send traffic to your site.
Now that you know the best strategies to use to increase your social media presence, it is important to measure your progress. Key performance indicators (KPIs) can help you measure the performance of your social media marketing campaigns and their return on investment. There are several main areas of KPIs that you should keep in mind, including engagement, reach, leads, and conversions. However, engagement is among the most important. Engagement is the measurement of the number of likes, comments, and shares your social media updates receive. Ideally, you want a large reach and high engagement.
Contact a Web Marketing Agency to Learn More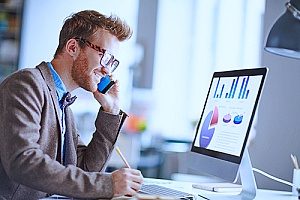 Social media continues to be one of the most powerful marketing tools available to businesses. Today, approximately 90 percent of young adults use social media to connect directly with brands. Unfortunately, many businesses have not yet created an online presence which can greatly affect their ability to communicate with customers. When businesses use the various tools available to them, such as analytics, their social media marketing campaign can be even more successful. For more information about building a social media marketing campaign or to schedule a free social media marketing consultation, contact a professional web marketing agency.