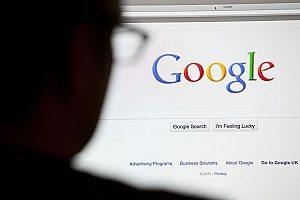 Internet marketing has many rewards, but figuring out the best strategies for your law firm can be difficult. Should you use search engine optimization or search engine marketing? What's the difference between SEO and content marketing? Thankfully, expert law firm marketing agencies can help you decipher it all. There are dozens of law firm marketing strategies out there, but a law firm marketing agency can help you determine the best ones for your needs. Here are a few of the top law firm marketing strategies you should consider for your firm and how they can help grow your business, boost your client base, and increase your visibility online.
Law Firm SEO
Search engine optimization, or SEO, is designed to help your site appear higher in search results. A law firm marketing agency can conduct research to help determine the keywords that users typically type in when they search for the legal services your firm provides. Then, these words are placed in strategic locations throughout your website, including the content, URLs, headlines, and metadata. By appearing higher in search results, your website appears more credible, encouraging web users to click on the links to your site. Users typically consider the links that appear on the first page of Google to be the most relevant, and they generally do not view multiple pages of results. Appearing on the first page can therefore be a significant driver of traffic that helps your client directory grow. Optimized pages can easily be updated with new keywords if your law firm marketing agency determines that there are higher-quality words to use.
Law Firm SEM
Search engine marketing (SEM) is somewhat similar to SEO. This technique also uses keywords to help your site's links appear more often in search results. However, unlike SEO, this type of advertising requires a small fee each time a user clicks the link to your site. When using SEM, links appear with the word "ad" or "sponsored link" on the top and right side of search results pages. Each time a web user clicks on one of these links, the advertiser is charged a small fee. SEM has several benefits, despite the cost. SEO links can take time to be indexed on search engines, but with high-quality SEM marketing, your law firm can start seeing results right away. This speed and visibility can sometimes be critical, and SEM helps achieve it for time-sensitive campaigns. You can also cap your daily budget for SEM clicks, so you never have to worry about spending too much on advertising costs.
Law Firm Content Marketing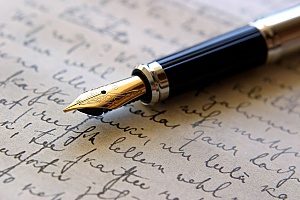 Content marketing is the perfect way to inform site visitors about your services and legal expertise. Content can include blog posts, service pages that explain your offerings and introduce your legal team, an FAQ page, and more. Most importantly, this content can be used to tell people exactly what they can expect from your law firm. Blog posts and other pages on your law firm website are the perfect place to insert valuable SEO keywords, which help increase your site's search engine result rankings. Content marketing can make your legal expertise stand out among competing firms. This encourages clients to trust your law firm with their legal needs, and positions your firm as a leader within the industry, building credibility and improving your firm's reputation. The posts and other information generated through content marketing can easily be shared through social media, email newsletters, and other forms of marketing, further increasing your site's visibility.
Social Media Marketing For Law Firms
Facebook, Twitter, and Instagram aren't just for connecting with friends. They can be powerful marketing tools, when used effectively. Each site is used more frequently by a different demographic, and a law firm marketing agency can help determine the best ones to use to reach your target audience. Social media marketing goes beyond placing paid ads on websites and can include sharing links to your blog posts, interacting with other users in the comments to share helpful information, and even running contests. Your posts will be easily shareable and can often show up in the news feeds of users who have liked or commented on your content, helping broaden awareness of your law firm. In addition, using social media marketing allows users to see your law firm as less of a corporate brand and more of a group of legal experts ready to help. This humanizes your brand, which in turn promotes loyalty and differentiates it from the competition. People are more likely to turn to a brand they recognize and trust when making a large investment such as this one.
Email Marketing Campaigns
Email newsletters are an excellent way to share updates about your law firm's services and other news that will be of interest to your subscribers. They are just as easy to share as social media posts, as well. By placing links to your website within the newsletter, you can help increase traffic and encourage subscribers to spend more time on your website getting to know your firm's offerings and operations. Email newsletters keep your brand at the top of people's minds, thanks to their recurring schedule, which helps promote brand recognition and increases the chances that they will employ your firm should they need legal help. If your firm collects demographic data and other information, such as the services in which a subscriber is interested, it is easy to segment your client base and provide each group with customized newsletters based on their situations and interests. This shows your clients that your firm truly cares about their needs and will work to meet them.
Working With a Law Firm Marketing Agency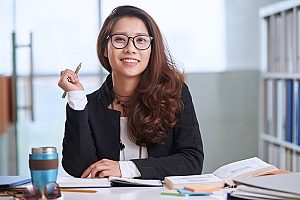 Speak to a law firm marketing agency for more information and to schedule your free law firm marketing consultation. 321 Web Marketing provides free consultations and creates customized marketing plans based on competition, geographic area, and ideal customer base to help its law firm clients meet their goals. Each plan is continually monitored, with changes made as necessary to ensure that those goals are reached. The agency aims to provide its clients with a steady stream of qualified leads within six months of launching a new marketing campaign.