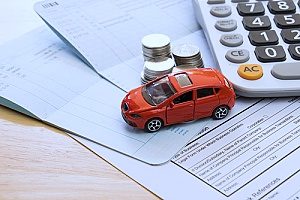 Most insurance marketing campaigns focus on increasing traffic to websites. However, once all of this traffic arrives, how do you keep readers on your website? The question of user engagement is more simple to answer than you might think. In reality, it uses some of the exact same tactics as traffic marketing. Email, social media, and even SEO marketing can all encourage your readers to engage more with your website, giving them an incentive to learn more about your insurance agency and ultimately purchase their services from you. Here's how an insurance marketing agency goes about increasing engagement for its clients.
Search Engine Optimization Techniques
Search engine optimization, or SEO, involves using specific keywords throughout your website to make it easier for search engines to find. However, it also plays directly into user engagement. Google tends to rank websites higher if people spend more time on those websites, as this dwell time can be an indication of quality. How often people click on your link, return to your website, share your web pages on social media, and otherwise interact with it can also impact your search engine rankings. To maximize these factors, it's important to have a modern, engaging website that clearly shows visitors the information they need.
Responsive Insurance Website Design
Dwell time is so important to your SEO rankings, and one way to ensure that visitors don't click away immediately is by having a high-quality website design. Sites that are not overly cluttered and have a modern appearance are more appealing to web users. These sites are easy to navigate and promote a sense of confidence and trust. To make your site as user-friendly as possible, use clearly-labeled menus throughout that have descriptive page titles. It is also important to ensure that your site looks presentable on all types of devices, including smart phones and desktop computers, as many people now view web content primarily through their phones. High-quality websites are one of the best ways to ensure that people truly engage with your website, clicking around to learn more about your insurance agency.
Extensive Keyword Research for the Insurance Industry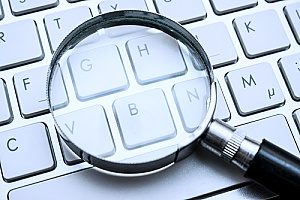 Researching keywords is an essential part of SEO. Choosing the right keywords can help put your website in front of the right audience and make your site more competitive during web searches. Using keywords that are particularly popular can mean less traffic to your website, while using keywords that are more specific may launch your site to the top of search engine results pages. Attracting the right audience to your website by using specific and less-competitive keywords can show your site to the people who will appreciate its content the most. There are several tools available to help insurance marketing agencies conduct thorough keyword research for each client.
Informative and Educational Insurance Policy Content
When people visit your website, they need a reason to stay there. Some may simply be looking for contact information, which should be prominently displayed on the front page. Others, however, may be looking for answers to frequently asked questions or appreciate an in-depth discussion of common insurance questions. Content that addresses your readers' needs will encourage them to trust your insurance agency as a reputable source of information, prompting repeat visits and more time spent reading other pieces of content. This, in turn, can boost your SEO rankings and gain new clients as well.
Email Marketing For Insurance Agencies
The key to a successful email marketing campaign that boosts user engagement is including an incentive for people to click through to your website. Include one paragraph of new articles on your site with a link asking users to click through to read the full article. Add requests to check out your social media accounts and clearly visible Facebook, Instagram, and social media buttons to make following through easy. Targeted emails, which apply to specific segments of your audience and directly address their interests and needs, are a great way to increase the chances of them engaging with the email. Consistently providing your subscribers with informative and entertaining content also increases the chances that they will forward the emails to a friend in a similar situation, increasing your reach and potentially garnering new traffic.
Compelling Calls to Action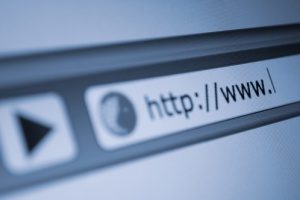 Sometimes, it takes a little extra nudge to convince website visitors to engage with the site. Instead of depending on them to take the initiative to click on links, place calls to action throughout the website. These can include a request to sign up for an email newsletter, click a link to read more about how your insurance agency solved a client's problem, or provide their contact information to schedule an appointment to discuss their unique situation. Calls to action that take very little time to complete and provide some type of reward to the visitor — such as access to an article or time on the phone with an insurance agent — can be an excellent way to boost engagement.
Landing Pages That Are Proven to Convert
Landing pages are what web users see after they click a link. They should serve one focused purpose, such as welcoming people to your website, displaying an article, or thanking the user for subscribing to a newsletter. Your landing pages are the fulfillment of a promise to readers, letting them know that if they click through, they will have access to certain information. It is therefore important to ensure that each of your links leads to a specific landing page, rather than a generic homepage. If people are not able to easily access the information they want, they will not spend more time on your website, so delivering information in a timely and accurate manner is important.
Working With an Insurance Marketing Agency
Speak to 321 Web Marketing for more information and to schedule a free insurance marketing consultation. The agency prides itself on providing its clients with customized marketing plans that are designed to meet their unique needs based on their ideal audience, competition, geographic location, and more. These plans can use a mix of marketing techniques, from social media marketing to SEO-friendly website creation. 321 Web Marketing monitors the progress of each campaign to make updates and ensure its success and aims to provide clients with a steady stream of qualified leads within six months of launch.