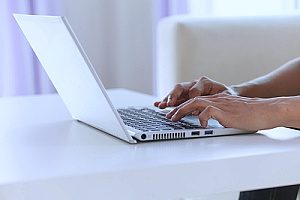 Nearly 400 new websites are created every minute. Unfortunately, only a small fraction of these sites will go on to be successful. One of the biggest reasons some websites do not do as well as others correlates to their foundation. More and more free website builder sites are popping up on the web, including more well-known sites like Wix, Weebly, and Squarespace with built-in website design features. Although free website builders can be useful in certain circumstances, they are not the best option for professionals and businesses who want to achieve measurable results. Learn more about free website builder sites and why you should avoid them.
Website Design Flaws and Limitations
When it comes to your business website, you do not want a generic site that thousands of other businesses already have. You want a one-of-a-kind design that reflects your business' brand and professionalism. Many free website builder sites have limited designs to choose from. If you want a one-of-a-kind theme, forget about it. Your website design should be well structured and customized to your specific company. This can only be achieved by a professional website design company who will build your website based on your personal preferences.
Website Code That Isn't Legible
Free website builders make it easy to publish content on the web. Unfortunately, there are some consequences to this simplicity. What many businesses do not realize when using these free builder tools is that the code behind the scenes is usually clunky. While you may not notice these effects, the search engines do. When your website code is clunky web "crawlers" have a more difficult time finding important information about your business. Clunky code can also make it harder to make subtle tweaks in your website design which once again limits your ability to customize your site.
Incompatible Content That Clashes With Your Theme
The problem with free website builders is that they decide for you what type of content your website needs. Some themes focus on written content only, such as articles or blogs. Many are also limited in terms of image and video input which can make it difficult to share media with your audience. With a generic theme, you are often forced to change your content to fit the template. Some businesses choose to add media to their website anyways, which can cause the page to look crowded. When your content does not mesh well with your theme, your site is not as user friendly.
Poor Search Engine Optimization
Website builders can be useful for beginner website design, but do not offer much in the way of search engine optimization (SEO). Most free website builders miss critical SEO features which can make it difficult to increase quality organic traffic to your website from the search engines. There are a number of reasons why free website builders do not work well for SEO. Most importantly, these building tools often do not rank well in the search engines, meaning your website is not likely to appear on the first page.
Faulty User Experience That May Drive Customers Away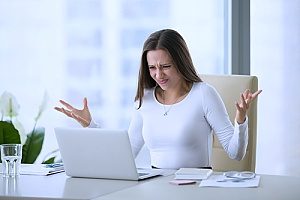 Your audience should be your main focus when creating a website. Without traffic coming to your site, your online business is bound to fail. Free website builders use generic features when building themes. They do not understand your unique business or your customer base. When you hire a website design professional to custom create your site, he or she will learn more about you and your company to ensure that your products or services are put in the best light possible. As free website builders are just pre-built themes designed for the masses, you are not able to target your audience like you could with a professional-grade website.
Free Website Builders are Not Secure
Whenever you put your trust in a free website builder site, you are putting your personal information at risk. These sites often use plug-ins and similar tools designed to make the website design process easier. Unfortunately, these add-ons increase your risk of encountering security issues. Over time, plug-ins are often found to have vulnerabilities which make your website susceptible to hackers. Unless you are highly diligent at patching these vulnerabilities, you could find that your site has been affected by a data breach or other type of fraudulent activity.
Long-Term Risks to Your Business
When you build a website for your business, you expect it to last years and years. However, many of the free website builder sites you see online are not built to last. The last thing you want to happen is for the website builder site to shut down after months or even years of work. It is important to remember that websites need to be constantly updated and evolved to keep them new and fresh. When you rely on a free website builder site, you never know when the site could stop working or just cease to exist. Likewise, website builders are not 100 percent ADA compliant, meaning that your business may end up in a lawsuit as a result.
Costly Add-Ons for Your "Free" Website
Just because a website builder claims to be free, does not mean it is really free. Take Wix for example. Although Wix offers many great tools and features that can be used to build a site and publish engaging posts, it does have some limitations. Only the initial base website is free and to use it, you will have Wix branding on your site with the Wix icon in the browser bar. If you want to personalize your Wix site a little more, expect to pay for it. You cannot even add Google Analytics tracking to your Wix site unless you purchase a premium plan.
How to Get a Customized Website Design Today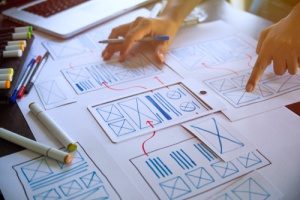 Thinking about saving money by building your own website with a free website builder site? You may want to reconsider. While these sites essentially make it "easy" to make your own website, there are numerous ramifications. A customized website created by an experienced website design firm will appear more professional, be optimized for SEO, have good standing in the search engines, and will be faster than any free builder site. To learn more about the benefits of professional website design or to schedule a free consultation for a customized SEO-friendly website, contact a website design firm.