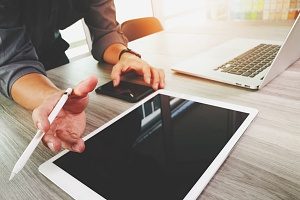 Every day you search dozens of websites across the internet. Some appear neat and professional, while others are cluttered and hard to navigate. A select group lack aesthetic quality and aren't the most user-friendly. What most web users do not know is how complex and detailed of a process website design can be. More than just throwing some content up on a screen, designing and developing a quality website takes a great deal of skill and experience.
Here is a closer look at the good, the bad, and the ugly when it comes to website design.
Good Website Design
Good website design has a few things in common. All good websites have good visual design, meaning they are attractive to look at and do not overwhelm with too much chaos, color, or graphics. A good website also has good usability, or ease of use. This refers to the ability to easily navigate the website and find the information you are looking for. Most importantly, good websites have clear objectives. In just a few moments of visiting a website you should know what it is trying to convey.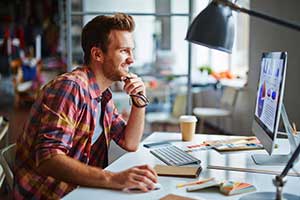 You may not understand the value of a good website, but it is far more important than you think. A good website that possesses all of these qualities is able to engage users quickly and keep them on the site longer. The easier a website is to use, web users are then more willing to search for the information they want using clear navigational links, categories, and topics.
With the right website design and information, businesses are able to more effectively represent their brand and company. Overall, this enhances calls-to-action and boosts lead generation. There is no substitute for a well-made, well-designed site.
A quality website design should leave a positive and lasting impression with its visitors. It should have the power to turn visitors into customers. When this happens, customers who may wish to purchase your products and services are comfortable remaining on your site and submitting their personal information. Most of the time, a free website builder is not going to cut it. While you may believe that you are saving money by using these free tools, you are actually losing money in the long-run. When designing your website, look for 'good' elements that result in attractive visual design, such as white space, minimal distractions, a consistent design and theme, and high-resolution images and video.
Bad Website Design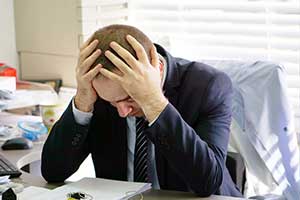 A bad website is essentially the opposite of all the elements that make a good website. Consider what a visitor would think when he arrived to your website. Does it appear messy, cluttered, or outdated? If so, visitors will likely associate these traits with your business. Bad visual design can annoy and turn visitors away. Steer clear of designing a website that has too many colors and fonts, as well as pages with long paragraphs of text that are hard to read.
Also avoid adding bad quality images. Images that are pixelated or have poor resolution can make your website appear amateur.
Also consider how a visitor will use your site when they visit. Visitors should be able to find the information they want through an easy search on the homepage or through clear links across the top or side of the page. If your website is too difficult to use, the visitor will simply leave and immediately visit your competitors' websites. Stick with a basic color scheme and use it throughout your site. Keep text simple with sub-headings, short paragraphs, lists, and bullet points. This setup of content makes the information easy to read and digest.
Finally, make sure that the objectives of your site are clear. If a visitor goes to your site but has no idea what products or services you are offering, then the website is not doing a good job at conveying your brand. When designing a website, ask yourself a few important questions, such as: What do you want the website to achieve? What does the website need to look like to achieve your objectives? and Who will be visiting the site? A bad website does not promote trust and confidence in your audience like a good website does. Do not miss out on a chance to make a sale by maintaining a bad site.
Ugly Website Design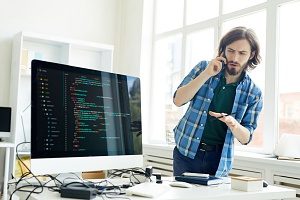 Sometimes a website goes beyond just 'bad.' An ugly website contains major mistakes that make it nearly impossible for visitors to use or put their trust in a site for any amount of time. Websites that were created back in the early 2000s and have not been updated are a good example.
While these sites may have been amazing in their heyday, they are no longer modern and do not contain the up-to-date technology and elements expected in today's websites. Older style websites often look amateurish and lack the sophistication desired by modern businesses.
Other issues can also plague websites, such as old code that is not compatible with today's browsers. As new browser versions are constantly being produced, it is vital that you regularly test your website for browser compatibility. If your website is not compatible with modern browsers, visitors will not be able to visit your site without running into problems. Other types of problems that you may see when searching online are websites that contain poor CTA placement or have too many videos or images. It is important to have a good balance to make the website both attractive and useful.
Contact a Website Design Company
It is easy to create a bad or ugly website, but not so easy to make a good one. When designing and developing your website, consider what sets a good website apart from an inferior one. Having the skill and creative eye of website design professionals can help ensure that your site contains quality website design and meets your unique business needs. While building a site is an investment, the long-term benefits are well worth the initial cost. For more information about quality website design or to receive a free website design mockup, contact a professional website design company.