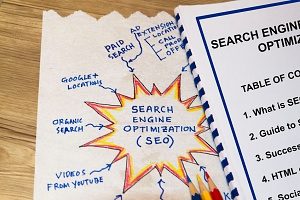 With Google's continuous algorithm changes, it can be tough to gauge the effectiveness of search engine optimization (SEO). However, business owners and marketers alike have proved time and time again the effectiveness of a good SEO strategy. Search engine optimization continues to provide great value for business owners trying to connect their target audience with specific products and services. Of course, it is how you use SEO that determines its overall effectiveness. Learn more about SEO and why you should introduce new tactics to your Northern Virginia digital marketing campaign.
SEO and Why It Works
Search engine optimization, or SEO, is the method of increasing the quality and the quantity of traffic that arrive to your website through organic results from the search engines. Organic traffic is website traffic that you do not have to pay for. When using SEO, you want to attract visitors that are truly interested in the products or services you have to offer. Once you have narrowed down your target audience, you want to use SEO tactics to encourage your audience to click through the search engine results pages (SERPs). This will results in more traffic to your website.
While SEO may seem complex, it is fairly simple once you understand how it works. When you create content on the internet, the search engines send out crawlers to gather information about your new content. Information about your website is then brought back where it is matched to certain queries. When a web user searches for that specific query, your website will be given in a list of other websites with the same or similar queries. While there are numerous factors that go into a search engine's algorithm, the most common include social metrics, domain level keyword usage, query data, and domain-level brand features.
Search engines aim to provide web users with the best results based on their queries. This means delivering high-quality websites that are highly relevant to what the searcher is looking for. SEO is a popular method used by many businesses to help ensure that their websites rank high in the search engines for relevant keywords and key phrases. For example, say you have a blog post about how to clean a patio. You may want to optimize your blog post to show up in the top results for anyone who searches for the phrase "clean a patio."
However, there are a number of factors that can impact SEO and its effectiveness. While Google and the other top search engines will never release the exact algorithm that they use to rank websites, you can gain a basic understanding of what these search engines are looking for. First, you will want to introduce on-page SEO on your website. As you have control over your website, you can consistently tweak your SEO efforts for the best results. The most common ways to improve your on-page SEO is by optimizing the title tag, meta description, sub-headings, and internal links.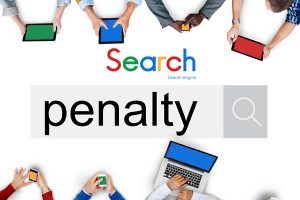 While it is important to strategically place your SEO keywords and key phrases on your website, you do not want to over-optimize your page. The search engines will actually penalize your page if you use a certain keyword or phrase too many times. You also want to keep your content focused on just one or two keywords that are highly specific to your content, instead of dozens of vague keywords. You also want to introduce off-page SEO. Off-page SEO is often built through backlinks and social media platforms. You can boost your SEO efforts by getting quality shares from trusted influencers.
Why You Need SEO
If you are a business owner, know that SEO can act as a powerful tool for building a strong web presence while putting your website above the competition. One of the biggest benefits of SEO is the ability to create more user-friendly websites. While most people only associate search engine optimization with the SERPs, it can also be used to improve user experience. A clean and uncluttered website encourages web users to remain on your website longer. This is evident through your data that will likely show a decrease in bounce rate and an increase in page views.
The use of SEO can also bring in more customers. Businesses that maintain a SEO website often bring in more customers than those who neglect these tactics. Seeking help from a Northern Virginia SEO firm is not only one of the most effective and affordable marketing strategies out there, it can also connect you with customers who are looking for your specific product or service. By spending just a brief amount of time and energy with your Northern Virginia SEO efforts, you can build a targeted audience that will want to visit your website and potentially make purchases. You can see the effectiveness of SEO by the boost in conversion rates.
Building brand awareness is one of the main reasons businesses rely on Northern Virginia SEO. When your site appears high in the search engine rankings, your potential customers are more likely to put trust into your brand. Companies that have little to no web presence are less likely to have traffic and conversions as customers are not able to trust the unfamiliar brand. However, to make it to the top of the SERPs you will need to create a website that bypasses your competition. Do your research to determine what you offer compared to your competition.
Contact a Northern Virginia Digital Marketing Firm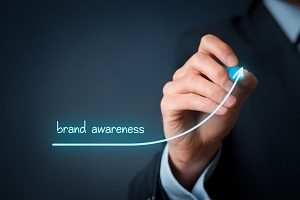 Elevate your Northern Virginia digital marketing campaign with SEO. With more and more people searching online with their desktops, tablets, and mobile devices, it is more important than ever to get your brand out there. Northern Virginia SEO is a great way to build credibility and brand awareness while creating a following of people from your target audience. However, it can be challenging to start this process without help from a professional. To learn more about Northern Virginia SEO or for assistance with a digital marketing campaign for your business, contact the digital marketing professionals at 321 Web Marketing today.