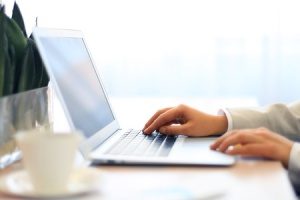 s a business, your website directly reflects your brand. Maintaining an innovative, well-designed website can demonstrate your level of professionalism and attention to detail. However, a poorly designed site can have the opposite effect by turning possible clients away. The look of your website is not the only thing you need to worry about. Web users also seek a site that is functional and easy-to-navigate on both a PC and mobile device. Learn more about the importance of website design and how your current website might be impacting your sales.
Importance of Quality Website Design
If your online sales are suffering, you may want to consider if your website is to blame. A poorly designed website can deter potential customers from inquiring about your products or services, perhaps because your website design looks amateurish or untrustworthy. Or maybe because they are not able to find the information they seek due to flaws in navigation. Smart businesses understand the value that quality website design provides. They also understand that while establishing a quality site design can be an investment, it is one well worth the money in terms of your long-term goals and success.
What to Look for in a Quality Website
When designing a website, you want to consider much more than the site's aesthetic appeal. While having an eye-catching design is important, you need to think about how customers will interact with your site. Whether you are a small business or a large corporation, your site should reflect your unique personality and level of creativity. It should also contain sufficient information as not to leave your customers walking away with unanswered questions. Skip cookie-cutter design themes in favor of a customized website that really embodies your brand.
Creating a strong call to action (CTA) is one of the most important aspects of designing a website. A few small words printed across the bottom of the page are not going to be enough to generate leads. To improve your CTA you need to find an effective layout, choose an appealing color scheme, and create a short string of words that provoke action. Powerful CTAs include examples like "Start your free trial," "Enjoy 50% off today," or "Access your account now." Of course, you want your CTA to stand out so that it is seen immediately upon accessing a page.
The formatting of the header and footer of your website also plays a major role in its appearance and functionality. While web pages may have different design elements, most share similar components. The header is the strip the spans the top of the web page and often features a logo and large heading. This is also where you may find the navigation links and contact information. The footer is the strip on the bottom of the webpage that usually contains quick access links, fine print, and copyright notices. Just like the header, the footer is a great place to put common information.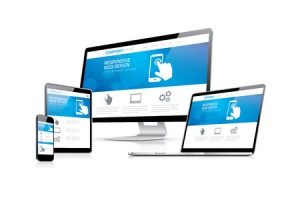 Forms are another critical component that you may choose to have on your website. Maybe you want your customers to create an account which requires them to fill out basic information such as their name and email address. If you are selling products on your site, you may need to create a check out form that allows customers to purchase items securely. No matter the reason for the form, you want it to be simple, easy to use, and provide information that the customer will want to know, such as an estimated delivery date if purchasing items. One technique that many websites use is to acquire basic information first to get started before asking for more detailed information later.
An estimated 80 percent of internet users own a smartphone, making mobile viewing a must for your website. Developing a mobile-friendly website is often more complicated than a traditional PC-viewed site. Due to the smaller screen size of most mobile devices, the website design should be simple with a few basic options. While some businesses choose to create a mobile version of their current site, other businesses take it a step further by rebuilding their site for display on any device.
While there are many tools and resources now available online that make it easy to create a website, some level of coding is still needed to create an optimized site. Only an experienced web development company will know and understand how to use the best coding practices to make your website design attractive to potential customers. Coding requires years of practice and as technology changes so does coding techniques. Most businesses do not have the time to learn the code practices required to create and maintain a website long-term. That is why many businesses today trust their site to a web development company.
User experience is no doubt one of the most important aspects of any site. If your website is not user friendly, you are likely to lose a large percentage of potential customers. First consider how long it takes for pages on your site to load. If visitors get bored waiting they may leave. You also want to ensure that information can be found easily and that all links work properly. Consider adding a search button in plain view that visitors can use to locate specific information. You will also want to check that your site works in different internet browsers.
Hiring a Web Development Company
Building a high-quality website design is the first step in boosting traffic to your website which in turn can help generate sales. However, you cannot do it alone. Trust your business website to a professional web development company. With the help of an experienced web design team, you can create a site that focuses on your users' needs while also being aesthetically pleasing to the eye. Develop the type of website that will make web users want to return again and again. If you are ready to get started on your own website, contact the design experts at 321 Web Marketing.