Clients are the driving force behind every insurance agency. While it can be helpful to an agency's bottom line when existing clients sign on for additional insurance plans, the real growth is made when the agency expands its client base and creates the opportunity to sell more services to more potential clients. An insurance marketing agency can assist your insurance agency in creating a marketing plan that increases your client base within just a few months.
Growing Your Client Base With Insurance Marketing
There are many ways to grow your book of business, but not every solution is cost effective. Below are a few insurance marketing techniques your agency can use to boost your clientele, save money and become more visible online to searchers.
Become More Visible Online Through Organic SEO
Search engine optimization (SEO) can help individuals who are looking for services your agency offers to find your agency online. A portion of SEO involves inserting frequently-searched keywords into your website content to make it easier for search engines to find your site when people type those keywords into the search bar. For example, placing keywords like "car insurance for teens" in the headers, blogs, and even URLs of your site can help it rank higher in the results that show up when people search for that term.
Ranking highly is important because people tend to consider sites that are ranked higher to be more relevant and trustworthy. In addition, few people typically click past the first page of search results. Optimizing your web pages in this way can therefore boost the number of potential clients finding your site. Best of all, SEO is relatively inexpensive compared to other forms of marketing such as pay per click, making it an effective long term investment. Organic SEO is not only beneficial for the agency, but is essential for insurance agents overall success.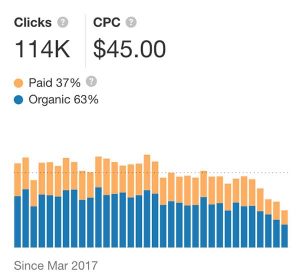 Figure 1.1 shows the average cost per click for the keyword "auto insurance". Meaning every time someone clicks on your ad that appears when "auto insurance" is searched you pay $45.00, regardless of whether or not they turn into a lead. This figure also shows that 63% of searchers click organic search results for this keyword, thus making organic SEO the better option when trying to capture searchers.
Reach Your Target Audience With Social Media Marketing
Your next customer could be scrolling through their Instagram, Twitter, or Facebook news feeds at this very moment. Each social media platform is used more heavily by a different demographic and customer type, making it relatively easy for your agency to target the people who are most likely to become your customers. Showing the right ad to the right person at the right time can make a huge difference in terms of adding to your client base.
In addition to placing ads on social media sites, you can also create profiles for your insurance agency and interact with fellow users in a more organic manner. Answering questions, sharing experiences, and offering advice humanizes your agency and differentiates it from competitors who prefer to keep their distance. People are more likely to purchase insurance from a company that they believe is relatable to them and has their best interests at heart, therefore making social media marketing well worth the effort.


In Figure 1.2, you can see the monthly website users that came in from social media prior to their social media marketing campaign. Figure 1.3 shows the growth of users that came in from social media one month after performing social media marketing.
Retain Your Current Clients With Email Marketing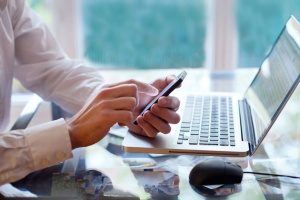 Through email marketing, you can remind people who have signed up to receive information from your agency about the services you can offer them should they become your clients. Email marketing allows you to specifically target particular segments of your address list, showing that you understand their needs and think of them on a more personal level. For example, you may send a person who has provided information about their age newsletters on car insurance or homeowner's insurance depending on their demographics. Emails are also easy to send to friends, and a current subscriber may forward a newsletter with particularly helpful information to someone who may also find the content useful.
Not only can your client base grow by providing subscribers with trustworthy information, it can also expand from recommendations from trusted friends and family members who already receive your newsletters. Sharing an email takes a single click, and people who already like your content have nothing to lose by passing it along. This is just a fraction of the benefits email marketing has to offer.
Appear In More Search Results By Engaging In Content Marketing
Why stop there? Quality content should not be restricted to only your email newsletters. Content about new services, frequently asked questions, and explanations of how to choose the right insurance policy can show potential customers that you are an industry leader that understands the needs of your clients. People are more likely to give their business to knowledgeable sources, and with effective content dissemination, you can become a primary source for all your client's insurance-related information.
Quality content also promotes brand awareness. People who frequently see your blog posts, photos, and other pieces of content throughout the day can develop a strong preference for your brand, as they will be more familiar with it than those of your competitors. As most people are more likely to trust a brand name that they have seen before rather than one that appears to be less well-known, brand recognition can be crucial to gaining more clients. By appearing in more search results, content marketing can dramatically increase your lead generation.


The figures above show the correlation between ranking for keywords and performing content marketing. In Figure 1.4, our insurance client only ranked for 173 keywords, only 1 of those keywords was on the first page. After two years of content marketing, Figure 1.5 shows that our client is ranking for 1,085 keywords, 135 of those keywords are on the first page of SERPs.
Improve Lead Conversions By Analyzing Data
All of these forms of insurance marketing can provide your agency with valuable data. While it can be impossible to measure the impact of a print ad, digital marketing allows you to see exactly how many people have seen, clicked, and shared your content, as well as their location and other demographic data. This information can be used to evaluate the effectiveness of your ad campaign and make changes to improve it in the future. For example, you may update your email newsletter subject lines depending on how many people are actually opening those emails.
Using the data collected from your ad campaigns can help your digital marketing agency determine how to improve the campaign in the future, which in turn helps you create content that is even more valuable to potential clients. By providing clients with target-focused content based on the results of your campaign, you can make your insurance agency an even more attractive option and get the attention of more potential clients.
Speak To A Professional Insurance Marketing Agency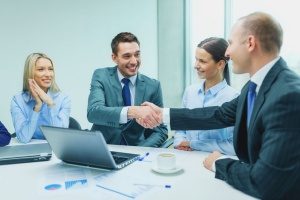 321 Web Marketing has years of experience & success in using insurance marketing techniques to help insurance agencies grow their client base. The agency can create content, research keywords, design a new website, and manage social media accounts, among other services. 321 Web Marketing works with your existing marketing department or develops a new plan from scratch, generating qualified leads on a daily basis within six months of launching a new campaign.
To speak with a professional insurance marketing agency about your digital marketing needs or to receive an insurance marketing consultation, contact 321 Web Marketing online today.
Related Articles:
Updated: March 3rd 2020