In the healthcare industry, digital marketing can be frequently overlooked and dismissed. Though other patient and client priorities may supercede the attention required for digital marketing, it may be the make or break factor in the success of your healthcare business.
At 321 Web Marketing, we develop custom healthcare marketing campaigns geared specifically for your healthcare company's goals. Our healthcare marketing services build brand awareness, spotlight your services to target audiences, and increase revenue.
Free Healthcare Marketing Consultation
Reach out to our experts to see how we can grow your organization in the healthcare industry today!
Schedule Meeting
Benefits of Healthcare Marketing
Targeting The Right Audience
Healthcare marketing uses multiple digital marketing strategies to generate leads from targeted audiences. By highlighting the services your company provides through social media and other digital platforms, your brand can exceedingly increase its online visibility and awareness. Through digital marketing services, your healthcare agency can target specific demographics to increase the amount of qualified business leads.
Brand Awareness & Visibility
By increasing the awareness of your brand, it is more likely to become more established compared to its competition. Spreading the awareness of your brand may also expand its core audience as well as client base. Through effective search engine optimization (SEO) techniques, your company can also benefit from an increase in online presence through higher rankings in search engines as well as top pages in social media outlets.
Increased User Engagement
With healthcare marketing services, potential customers can better engage with your company through email newsletters or relevant webpage content. Implementing calls-to-action (CTAs) on your website allows potential clients to be more likely to purchase the products or services offered by your company. By custom building a responsive website design, the user experience of your website can increase significantly.
Proven Healthcare Marketing Success
Contract Start Date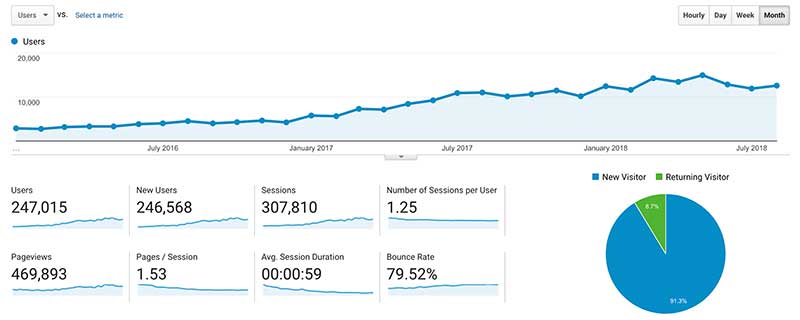 January 1st, 2016
Number of Months Shown
31
Services Marketed
Hospice Care
Growth of Monthly Users
+9,676