Search engine optimization, or SEO, is the art of achieving greater visibility through search engine results. Search engine optimization is considered an "art," because there is no clear path of successfully performing SEO marketing for every website. We create custom campaigns based off the various needs of a business, identified through extensive industry and market research.
Every facet of a digital marketing campaign is driven with the needs of SEO marketing in mind. This includes generating content based off the clients needs, highly searched keywords, and the lack of information relevant to the industry that is currently available on the web. Through the practice of content marketing, we are able to share relevant content to industry peers, social media platforms, and provide quality information to potential leads searching for their specific product or service offered.
Free SEO Marketing Consultation
Speak with our experts to see how SEO marketing can help your organization today!
Contact Us
Benefits of Search Engine Optimization
Drive Your Target Audience
The value of search engine optimization should not be understated, as this is the greatest way of driving your target audience to your website. A study has shown that Google has rendered at least 8.5 billion searches per day in 2022, and does not show any signs of slowing down. Your business could be losing a significant amount of profit by not showing up on the top results of inquiries related to your industry.
Expand Brand Visibility
If performed correctly, SEO marketing will expand the visibility of your brand to new and larger audiences. By ranking for more keywords, and ranking at higher positions, a larger volume of searchers will have more visibility of your brand. Expanding brand visibility enables the ability to reach a wider audience, and potentially capture a larger target audience.
Increase Brand Awareness
Increasing brand awareness among your target audience is a vital key in generating more profit. Users click on websites that they know and trust, and will be weary of websites they have never heard of. By increasing brand awareness with your target audience and across the industry, users are more likely to trust the information provided and will be more likely to acquire your products or services.
Dominate Search Engines
SEO marketing enables organizations to appear at the top of search engine results pages (SERPs). When you work with 321 Web Marketing, a combination of service pages and blogs will allow your organization to skyrocket in the SERPs. SEO has the ability to position your website above the local competition, and in some cases, can propel it ahead of industry giants. Additionally, it has the potential to help your website rank for a cluster of keywords that are related to those identified and defined during your SEO campaign.
Cost Effective
When choosing between search engine marketing (SEM) or SEO marketing, SEO has been proven to be the most cost effective option. Although both services have costs associated with them, SEM requires consistent spending and rankings are lost once funding is stopped. SEO is the art of achieving similar rankings organically, and will continue to yield results if funding ceases. SEM can also be costly, depending on the CPC or CPM of individual keywords being targeted.
More Qualified Leads
Many digital marketing agencies reinforce the idea that the success of an SEO marketing campaign should be based off the volume of leads received. However, receiving 3000 leads a month is useless if only 3 of those leads have the potential to produce revenue. A successful search engine optimization campaign targets the ideal audience and produces qualified leads that will convert into sales. The longer an SEO marketing campaign is performed, the more qualified leads an organization should expect to receive.
The 321 Web Marketing Approach
321 Web Marketing approaches SEO marketing unlike any other digital marketing agency in the industry. Our staff is comprised of the brightest and most educated marketers rooted in technical backgrounds. Operations research and data analyzation play a pivotal role in how we create digital marketing campaigns for our clients. By identifying the algorithms used by search engines, we are able to create successful campaigns centered around machine learning.
Our Proven SEO Marketing Success
Months Shown
April 2019 – April 20
Services Targeted
Search Engine Optimization, Website Design
Growth Of Monthly Clicks
+837
Growth Of Monthly Impressions
+509,000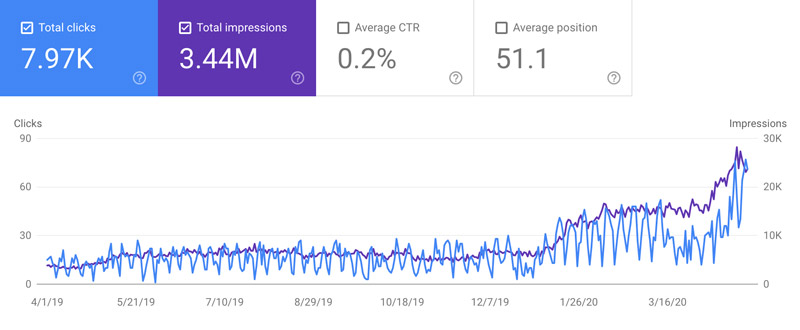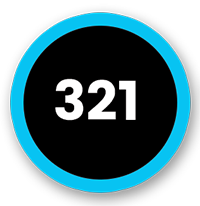 Want to learn more about how we have been approaching SEO in 2020?

---
Our Top SEO Marketing Specialists
---
Request An SEO Marketing Consultation
Is your organization ready to see how 321 Web Marketing can more than double your leads? Fill out our consultation to begin your SEO marketing campaign today!