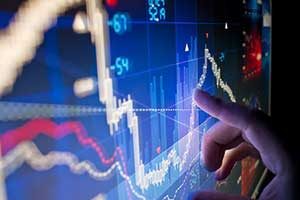 It's no secret that Search Engine Optimization (SEO) can help your business by improving its internet presence. A high rank on Google is essential to attracting local business. In a previous article, we discussed some basic SEO "tricks of the trade" to get you on your way to a better Google ranking. SEO is a constantly changing field and it is important to stay abreast of changes in Google's algorithm in order to make sure best practice. This article will teach you four techniques to avoid.
Google's Panda 4.0 Update
Google has recently released the Panda 4.0 update (a change in Google's algorithm) which has effected every business that is practicing SEO. Panda 4.0 mainly targets high-profile sites for questionable practices, but it is important to remain in compliance to ensure your website isn't penalized. The purpose of Panda 4.0 is to penalize SEO tactics which detract from a user's online experience. To make sure your website's rankings are safe, stay clear of the following SEO practices:
Keyword Stuffing
Keyword stuffing is an easy trap to fall into and one of the easiest ways to receive a drop in rankings. The logic many people follow is, because Google uses keywords to organize searches, including as many keywords as possible must increase my website's traffic. This is incorrect. Using too many keywords, especially in unnatural ways can actually have a negative impact on your site. Google wants users to have an easy, "human" experience when absorbing content online. This means hyperlinks must be relevant to the keywords and the keywords must be used in natural way.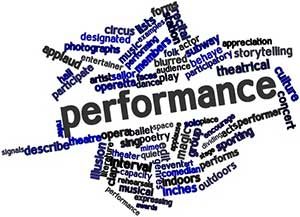 When writing online content using keywords, quality is always better than quantity. If you are forcing keywords into sentences or your sentences do not read naturally, you are probably guilty of keyword stuffing. If you are hyperlinking keywords, make sure the hyperlink is logical. For example, if your article is on SEO techniques and your keywords are "keyword stuffing", linking to an article explaining what keyword stuffing is would be a logical use of a hyperlink. On the other side, a hyperlink that took you to an SEO firm's home page offering SEO/marketing services would not fit the bill.
"Doorway" Tactics
"Doorway" tactics refers to a practice in which web pages are not designed to provide original content, but rather to direct the user to another site (a doorway into another site). Google has deemed this a manipulative practice. This type of misdirection is somewhat rampant on the internet currently where a user visits a site for one reason, but then are directed somewhere else either by clicking deceiving links or being automatically re-directed.
For example, if a user enters a site to learn about different types of dogs but is then automatically re-directed to a website offering grooming services, it is misdirection. The user entered the site looking for information, but the site was actually just a "doorway" to redirect the user to a business's' page.
Avoid Low-Quality Content
If there is one "golden rule" about SEO we would like you to take away, it is that high-quality content reigns supreme. Google rewards high-quality, original content that benefits users by providing them with the information they want/need. In Google's eyes, this enhances the user's online experience.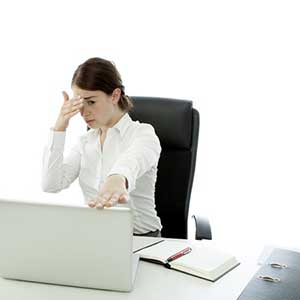 Discerning the difference between what is high-quality content and what is low-quality content can be somewhat ambivalent. A good way to judge quality is originality. Google rewards sites for creating original content which can be in the form of serious, lengthy articles or even short and simple list articles. Content which is engaging to readers and that can be shared is always a good indicator that you have some high-quality content on your hands. Engage and be original!
Improper Use of Inbound Links
Link building deserves its own blog, but we will touch upon it here. Many SEO experts consider inbound links the most important part of SEO. Link building is vital to the growth and health of a website's SEO. The question is – what makes a "quality" inbound link?
To understand high quality links, you should understand what constitutes a low-quality link. An acceptable definition of an inbound link is when an external site creates a hyperlink that connects back to a page on your site. With link building it is all about the company you keep. If a low quality site (a site with poor domain scores, page scores, etc) links back to your site, it is considered a low-quality link.
Google typically identifies a site to be low-quality if the link is "spammy" or a doorway site (we previously discussed in this article. Linking also has to be logical. For example, a site containing commentary on current political events should link to other sites which host political content. If a site about politics links to a car-dealership, this is a nonsensical link and could result in penalties (a drop in page rank).
Conclusion
SEO has wonderful benefits when practiced correctly. It can raise your business' website ranking which could result in more web traffic and eventually more business. But, don't cut any corners. Proper SEO will hold up against any Google algorithm update. If you avoid the techniques discussed in this article, you are one step closer to better SEO.