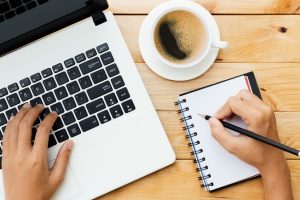 Content generation is the development of any type of content used to share information online. Email newsletters, audio, videos, media messages, blog posts, articles, and illustrated graphics are just a few examples of content. Content is often generated on websites, blogs, and social media channels to sell a product or service, discuss topics, or share ideas or news. Of course, content generation does not come naturally to everyone. If you are interested in enhancing your presence online through the use of quality content, take note of these important tips:
1. Choose an In-House or Outsourced Content Creator
Unless you plan on creating all of your own content for your business, you will need to hire an experienced content marketer or team of content creators. These can include content writers, bloggers, audio or video specialists, graphic designers or social media experts. Content creators can be employed in-house, meaning they will become your employees and work in-office. In contrast, they can also be outsourced, usually through a digital agency or by hiring independent contractors. One convenient option many small companies are turning to is hiring freelance content creators for their content creation needs. As freelancers can often be vetted by submitting proposals and writing samples, this method has increasingly become a more affordable option with fewer risks.
2. Focus on Keyword Research
Keyword research is a crucial part of both successful content marketing and search engine optimization (SEO). It acts as the blueprint for your online marketing efforts and helps drive both search traffic and other decisions relating to content generation. By creating content based on relevant keyword research, you can increase your page rankings in the search engine results pages (SERPs), drive more traffic to your website, and boost sales and conversions.
3. Perform Competitor Research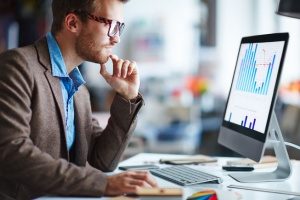 With so much information already available on the web, it can seem difficult to create fresh and engaging content. However, it is possible to put your own spin on the content you create by looking to see what your competitors have posted and drawing inspiration to make it uniquely your own. Many business owners find it beneficial to complete a competitive content marketing analysis to remain a step ahead of their competitors. This will enable you to take inventory of your competitors' content and evaluate both the quality and volume to evaluate how you can differentiate your content.
4. Publish Self-Promoting Headlines
One of the most important parts of content generation is writing a persuasive headline. A well-written headline is like a hook that captures your audience's attention and encourages them to view your content. Good headlines generate more clicks and are more likely to go viral than run-of-the-mill headlines. A few pointers: keep your headline relevant for both your target audience and for the article or video it is about. Also, keep it short and to the point to prevent your readers from losing interest. Lastly, do not be afraid to take a creative risk; the only way to know what works is to test it.
5. Develop Compelling Content
Great content is the building block of effective content marketing. Great content is engaging, in that it is interesting to read or watch, relevant, in that it is applicable for your audience, and useful, in that it provides benefit. In short, your content should always provide your audience with value. Oftentimes, that means presenting information and knowledge in a way that is interesting and accessible for your target audience. By presenting it in a format that is understandable, relatable, and enjoyable to read or watch, you can generate industry-specific content that your audience will want to engage in and interact with.
6. Be Strategic With Your Content
Through keyword research, current trends, and other tricks-of-the-trade, you can create content that reaches people from every corner of the web. However, you must be strategic when assembling and distributing your content; you should not create content for everyone on the web, just your target audience. Thus, it is helpful to consider a few basic questions:
Who is this content for?
What value will they gain from this content?
How would your audience most like to experience this content?
Understanding who your content is for helps discern who you are trying to reach and what kind of information they are looking for. Furthermore, knowing what medium your target audience would most likely use to discover your content, whether it is presented as an article, a video, illustrated graphic, or otherwise, can be helpful in creating content that actually gets engagement.
7. Opt for Longer Posts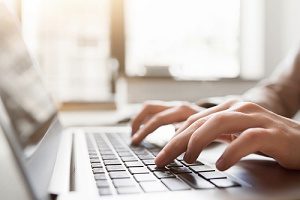 Google typically perceives longer articles as higher quality posts, and long-form content often ranks higher than shorter posts. While most topics can be covered in a 400 to 600 word range, it can be beneficial to make your posts more comprehensive by stretching out a topic and adding in more relevant information or details. This helps to extend the content's word count which can elevate your SERP rankings, produce more backlinks, and increase website traffic. As a result, longer articles are more likely to see increased user engagement, conversions, and shares across social media sites.
8. Write Evergreen Content Regularly
Evergreen content is content that will remain relevant to your readers for a long period of time. Similar to the way evergreen trees retain their leaves all year round, evergreen content is always interesting and relevant, and never dated by time. For instance, a breaking news update about a recent car accident in a select city is not evergreen content, because it would not be news after about a week or so. Evergreen content has the ability to sustain traffic if properly executed, unlike an event or time-based piece of content that will have a spike in traffic before losing traffic altogether. By keeping your blog saturated with evergreen content, you can help maintain a steady flow of traffic and save significant time.
When to Speak with a Digital Marketing Company
For content marketing to be effective, you need to consistently create content that will attract your target audience and keep them coming back for more. This is no easy feat. If you are not an experienced content marketer, it is often best to leave this task in the hands of an experienced professional. Furthermore, while hiring independent freelancers may seem like a convenient option, many self-employed freelancers simply lack the wide range of content creation skills that a full-service marketing agency provides.
A digital marketing agency can help you with content generation, as well as other services such search engine optimization, website design, and market research. Once you have a steady flow of quality content on your site, you will undoubtedly see an increase in your website traffic and, ultimately, your lead conversions. Contact a digital marketing company today to learn more about content generation.