Recruiting has become more challenging over the last few years. As more and more industries become saturated with businesses, competition grows making it difficult to attract top talent. Search engine optimization (SEO) has been found to improve recruiting by advancing your online visibility, improving your rankings, and increasing the quality and quantity of traffic to your website.
5 Ways SEO Improves Recruiting Efforts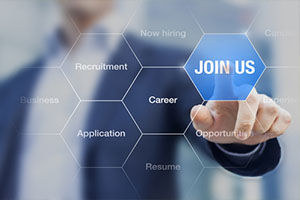 You may have heard of SEO in the past and your tech team may even use these techniques in their online work. However, what you might not know is that SEO can also be advantageous to you as a recruiter. The internet is often the first place a person will look when learning about a business or searching for a job. By implementing a smart digital marketing campaign containing SEO efforts, you can improve your chances of new talent finding your company.
Here are just a few ways that SEO can help improve recruiting for your business.
1. Increases Business Visibility
By using SEO correctly, you can increase the visibility of your business online to a larger and more diverse audience. Studies have shown that up to 70 percent of job seekers begin their job search on online search engines, such as Google. When your website shows up at the top of the SERPs, a job candidate is more likely to apply to your company instead of your competitors'. The insertion of targeted keywords into your website and content can help raise your website in the search engines and make your business more visible online.
2. Attracts Applicants Through Targeted Keywords
When using SEO in your digital marketing campaign, it is not enough to just use any keywords associated with your business. Instead, you want to insert targeted keywords that job seekers are most likely to search for online. First, you want to capitalize on local searches by including relevant local keywords in recruitment materials. You will also want to focus on publishing quality content that includes your keywords. Google and other search engines reward websites that publish quality content by ranking them higher in the SERPs. Take the time to update your content so that it is fresh and directly correlates to your business' current employment needs.
3. Enhances Brand Recognition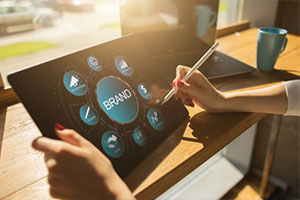 Brand awareness is one of the most important aspects of growing a business. Not only does it impact how many customers you acquire, but can also affect how well you are able to recruit new talent. Brand awareness refers to how familiar a person is to your company and what you represent. A job seeker is more likely to apply for a job with a company that they are familiar with or that has a strong online presence. Strong content is one way that you can show job seekers who your company is and what exactly your brand represents.
4. Greater Visibility Of Online Reviews
Online reviews can have a greater influence on your business than you may think. While you cannot always control exactly where your business will show up on the SERPs, you can put forth industry best practices to influence search engine rankings. One way to accomplish this is by properly managing your online reviews. Today, many job-seekers turn to online review sites to learn more about a business and to read personal experiences from past or current employees. Having a positive presence on these types of websites can help draw in new talent to your business.
5. Ability To Reach A Broader Audience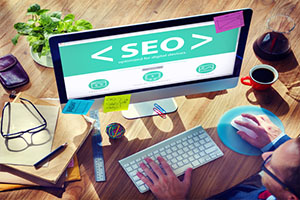 It makes sense that the more people that your business is able to reach, the better your odds of a successful recruitment. Search engine optimization has the potential to improve your company's ability to reach a broader audience. With the use of target keywords, you can reach all types of people who you believe would qualify for the open position. There are many ways that businesses can reach a wider audience, such as through social media platforms. Facebook, Twitter, LinkedIn, Instagram, and similar social media websites put businesses in direct contact with possible job applicants. When combined with other SEO techniques, the results can be even more successful.
Speak To An Experienced SEO Agency
Are you in search of quality hires? Consider improving your recruitment and attract qualified candidates with SEO. When you begin the advertising and interview process, it is important to have a strong and well-optimized website and presence on high-traffic job boards, social media, and job posting sites. Employers have the opportunity to improve the job seeking experience and enhance their online presence through the use of SEO and other digital marketing practices. To learn more about how to improve recruiting with SEO or to speak with an experienced SEO agency, reach out to the SEO experts at 321 Web Marketing today.