Most businesses rely on a website to attract potential customers, provide important information, and drive sales. However, the "build and they will come" approach rarely ever works in the digital world. Instead, businesses must rely on various marketing strategies to draw in traffic and build sales. Search engine optimization (SEO) and search engine marketing (SEM) are the most common digital marketing strategies to increase organic traffic to your website.
While SEM typically uses paid advertising to reach new customers, SEO is the more effective way to generate more business. An SEO strategy can naturally increase your web traffic without associated fees. This can be useful for new companies who may not yet have a large budget to put towards marketing.
How To Increase Organic Traffic In 5 Steps
Website traffic that is considered 'organic' is driven without the use of SEM. While paid advertisements help websites reach the top of search engine results pages (SERPs), they are generally only there until the ad campaign expires. SEO, on the other hand, allows websites to gradually and organically dominate the SERPs without worry of a drastic drop in ranks. Here are five steps to increase organic traffic using a few proven SEO methods.
1. Conduct Keyword Research
Keyword research is one of the most difficult processes in terms of organic SEO. It is not enough to simply use basic keywords that every other company in your industry has already won in the SERPs. You need to perform extensive research to ensure that you have unique long-tail keywords that will help bring you to the top. Targeted long-tail keywords can help boost your content in the SERPs, eventually helping you rank organically for the shorter, more common keywords over time. In addition, web users who conduct searches with longer and more specific keywords are more likely to convert business if they find the information they are looking for through their search.

Figure 1.1 shows keyword research data for "organic traffic", which we were then able to identify the long-tail keyword "How To Increase Organic Traffic" used in this blog.
2. Consistently Create Quality Content
Content is the most important aspect of your website. Even if you have the most creative, responsive, unique website design the market has to offer, it does not guarantee new visitors. Creating product and service pages that contain instances of your keywords can help search engines better understand your brand to attract the appropriate audience. In addition, writing and publishing keyword-rich blog posts once a week can help your business capture control over long-tail keywords, which can lead to more sales.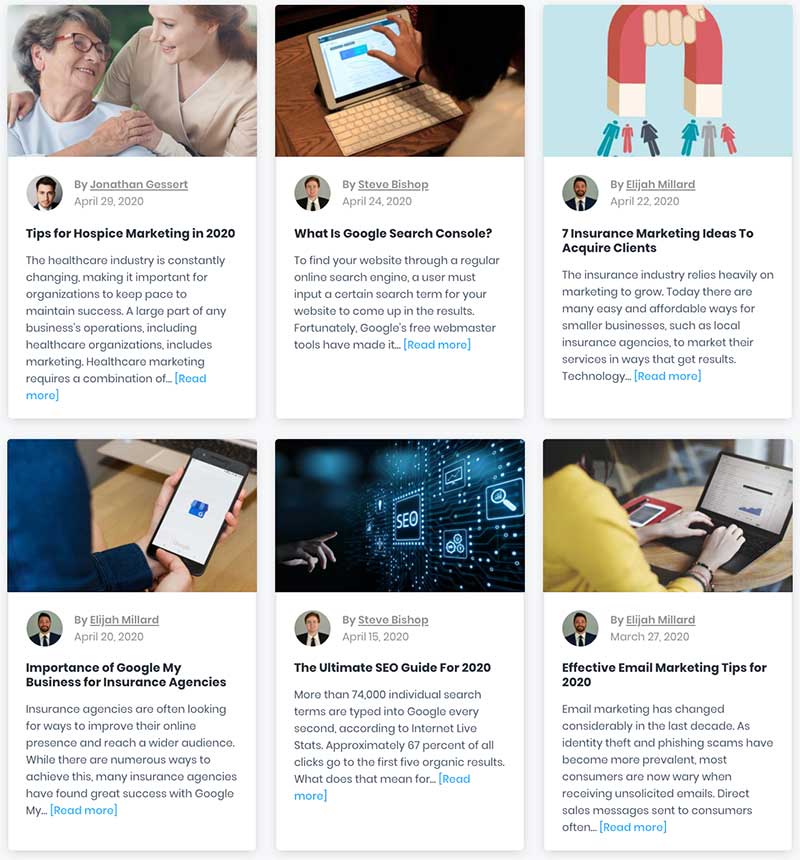 Figure 2.1 shows a list of the most recent blogs published in April 2020 from 321 Web Marketing. We recommend generating and publishing at least 1 blog per week, in order to continuously rank for target keywords.
Many businesses often make the mistake of creating content that is not optimized with proper keywords. You want to ensure that your website content, including blogs and product or service pages, are well-saturated with the keyword. However, you want to avoid keyword stuffing as this is harmful to SEO. Likewise, avoid posting poorly-written or spammy blog posts that focus solely on selling a product or service. These type of posts often do more harm than good, and in some cases, can derank your pages in the SERPs.
3. Use Effective Meta Titles & Descriptions
When publishing your site's content, you want to incorporate your keywords into the meta title, URL, and meta description of your pages. These are critical aspects of your site content as they inform both web users and search engines what your page is about. Your meta tags are essentially the 'first impression' of your site as it is the first piece of information users see in the SERPs. Therefore, you want to optimize your meta tags to ensure they are SEO-friendly but do not mislead or misinform individuals. Click here to learn how to properly optimize your meta tags.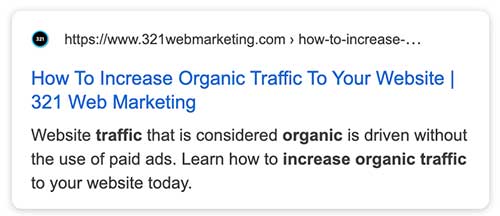 In Figure 3.1, you can see the meta title and meta description for this blog. Meta descriptions should be written as a way to "sell" your blog to potential readers.
4. Incorporate Internal Links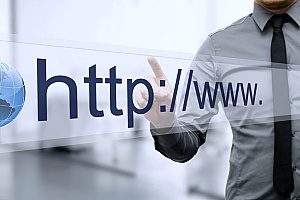 If you have ever visited a popular website, you have probably noticed that there are links to different pages in their website sprinkled throughout their content. Internal links are important to include in your content because they offer users quicker access to similar information that they may find relevant. By guiding visitors to other pages on your website, you can keep them on your site longer, increasing the odds that they will purchase the goods or services that your company offers. In addition, they will help search engines index your pages better, which can improve your SEO efforts when attempting to rank for a cluster of keywords.
5. Generate Backlinks
Similar to how you link to your own pages within your content, it is equally as important to receive links to your content from other websites. Search engines prefer to recommend sites that they find trustworthy; if they recognize that your page is being linked to by high authority websites, then they will be inclined to boost your rankings in the SERPs. Many businesses find success by encouraging clients, suppliers, partners, and other industry leaders to link to your site. To learn more about backlinks and how they increase organic traffic, view our blog entitled: "What What Are Backlinks and Why Are They Important?"

Figure 5.1 shows the number of backlinks and referring domains for 321 Web Marketing.
Speak To a Digital Marketing Agency For More Information
The success of your business depends on the amount of traffic your website receives. Though working to increase organic traffic may seem easy, it is especially difficult when running a business. Fortunately, 321 Web Marketing is here to create a digital marketing strategy tailored to your business' needs and industry requirements. We can serve as your marketing team, or work with your current one, to develop an SEO campaign that will increase the amount of visitors to your site over time – thus increasing your conversions. For more information about how to increase organic traffic to your website, or to request a digital marketing consultation, contact 321 Web Marketing online today.
Updated On May 12th, 2020