As more states legalize the use and sale of cannabis, it is important for dispensaries to begin increasing awareness of their brand and online visibility. Through dispensary marketing services, dispensaries are able to reach target audiences and provide important information that will increase the generation and acquisition of qualified leads.
Generating informational content which answer searchers questions, will increase dispensaries brand awareness and will establish trust and credibility among users. Start the journey to becoming an industry leader with dispensary marketing services from 321 Web Marketing today.
Free Dispensary Marketing Consultation
Reach out to our experts to see how we can grow your organization in the dispensary industry today!
Schedule Meeting
Benefits Of SEO For Cannabis Dispensaries
Build Brand Awareness
As a relatively new industry, dispensaries may find it difficult to build their brands. Generating and disseminating content online will not only establish trust & credibility with online users, but can also place your brand in front of potential leads more frequently.
Reach Your Target Audience
Reaching audiences that have no interest in purchasing cannabis not only wastes time, but money as well. Dispensary marketing enables dispensaries the ability to identify target audiences, so the time and effort spent to capture audiences attention can deliver the highest results.
Showcase Industry Expertise
By producing informational and quality content with dispensary content marketing services, cannabis dispensaries can showcase their industry expertise and start to become more visible in search results.
Attract Local Customers
You need to target customers in your local area. Since not all states have legalized recreational cannabis, those visiting your state will need to look up and find dispensaries in an area they are not familiar with. By targeting your marketing efforts toward these search terms, you will gain many new and returning customers.
Have A User-Friendly Website Design
Your website should not only look appealing but also be easy to navigate for your potential customers. Having designers who are very familiar with these practices should increase your customer's time and ease of use on your site. Working with a marketing team is going to help you create a better website all around through their experience working with other well-performing dispensaries.
Get Immediate Purchases
What better way to receive orders from buyers than through your site? At 321 Web Marketing, we use plugins and other integrations that allow potential customers to purchase their orders ahead of time for pickup or delivery. By allowing consumers to skip the line and make their orders through your website, you will be offering a perk that many competitors often overlook or choose not to provide.
Dispensary Marketing Success With 321 Web Marketing
Contract Start Date
May 1st, 2020
Number Of Months Shown
5
Services Targeted
Recreational Cannabis Dispensary
Growth Of Traffic
+2,500 per month


Before Marketing
128 Keywords
5 Months Into Marketing
1,202 Keywords
Ranking On Front Page
190 Keywords
---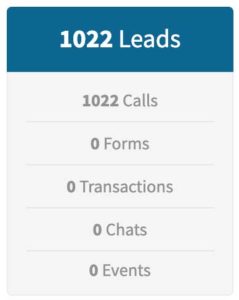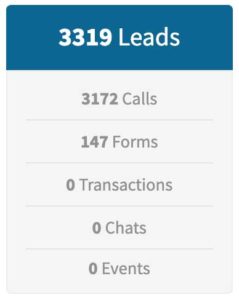 ---
Frequently Asked Questions
FAQ #1: When Should Our Dispensary See Results?
While every campaign is different, dispensary marketing campaigns can take anywhere from 3 to 12 months to show results. There is no exact answer as to when specific results will come through since they often depend on factors such as target audience, location and market. The general experience that we see with dispensary marketing is that results tend to start flowing in for traffic and impressions within the first six months.

321 Web Marketing knows that there are many questions that can go along the way and we are here to work with you through the process. We take a look at the results of traffic, referring domains, keyword ranking and qualified leads on a monthly basis. This way, we can answer any questions you have and explain the process in depth.
FAQ #2: What Are Factors That Affect My SEO Ranking?
There are a lot of components that factor into your SEO ranking. It can be a complicated process, which is why we are here to assist in this process. One of the primary factors is your website's content. This plays a large role in your ranking, and we are willing to help you from the start by creating a sitemap with keyword-rich pages that best describe your cannabis products. We also know that dedicating time to link-building and adding credibility to your site is important. This can be a time-consuming task, but it often brings fast, positive results. We also are well-versed in understanding what can have a negative impact on your SEO. These could be small mistakes that could have a big impact on your site. We are set to comb through and eliminate these as well.
FAQ #3: Will You Make Continuous Changes To My Website?
Yes, but only if you want us to. We are here to help you in this process of optimizing not only your content but your site as well — however, we will not make any drastic changes without your approval. At 321 Web Marketing, we want to work with you to create a site that you love and one that will generate the leads you want. We make this possible through open communication and monthly briefings. The short answer is no, changes will not be made to your site until we talk them through or if we already have the approval to do so.
FAQ #4: Why Do I Need Ongoing SEO Support For My Dispensary?
Even though you can see results from SEO in the short term, your results will go away if you do not keep up with your SEO efforts. The competition is constantly working to improve their SEO and be on top. In order to keep your dispensary ranking at the top of search results, you need constant SEO support from an agency such as 321 Web Marketing. This is the best way to continue growing your business awareness. With constant SEO marketing and support, your search engine rankings will continue to improve over time. The same goes for your current rankings — even if you are seeing results now on your own, support from dispensary marketing professionals will only increase those numbers.
---
Our Top Dispensary SEO Specialists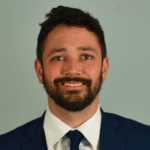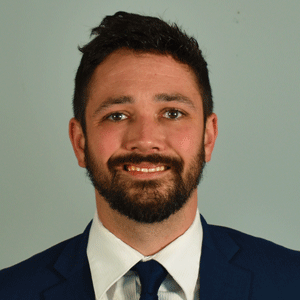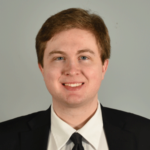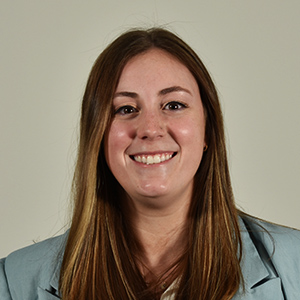 ---
Schedule A Dispensary Marketing Consultation
Are you ready to see how 321 Web Marketing can skyrocket your dispensary to the front page? Fill out our form to start your journey to the front page today!