Instagram is full of colorful health food, dazzling travel destinations, adorable pets, and famous influencers. In the midst of all the glamour, using this platform as part of your dental marketing plan may not seem like an obvious choice. However, incorporating Instagram into your dental social media marketing campaign when so few dentists are choosing to do the same can differentiate your practice from the bunch. Here's how to use Instagram's video features to elevate your business and the benefits you may well see as a result.
Using Video on Instagram
Instagram has three main ways to share video with people: Instagram stories, regular posts, and a new feature called IGTV. Each presents a different way to share information about your dental practice and employ a good dentist social media marketing strategy.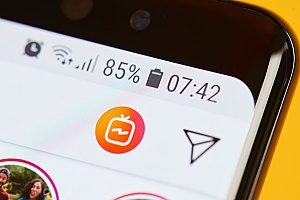 Instagram stories are short snippets of video that you can post to your account. Like Snapchat stories, these videos disappear after 24 hours, While these videos are not the ideal way to disseminate news or post educational content, they can be a great way to draw attention to your permanent posts. For example, you can announce that you'll be posting a new IGTV video later that day to build anticipation. In addition, stories can be used to briefly display content that you would prefer not to post on your feed. If you typically post educational videos but also want to highlight a special gift from a patient or something similarly lighthearted, a quick story may be a great way to do it without disrupting the cohesiveness of your usual feed.
Classic Instagram videos can be posted on your page and remain there for as long as you'd like. These posts cannot be more than a minute long, but they are still an excellent way to share small pieces of information, such as reminders about your new holiday hours or a quick reminder on how to properly floss. These videos are ideal for sharing the most important information for your patients to remember, as it takes a minute or less to view the video and they are more likely to retain the information from a short post. Instagram videos can easily be shared by viewers, who can send them in a direct message to friends who might find the content interesting or tag them in a comment.
In June, Instagram released the IGTV app, which allows users to easily create hour-long videos on any topic. There are currently no advertisements on the app, allowing creators to speak directly to their viewers without distractions. IGTV lets users produce their own television shows, allowing dentists to provide in-depth explanations about their services and demonstrations of how to care for braces, brush teeth, and more. You may also choose to host a question and answer session with questions that patients frequently ask, or provide information about changes to insurance and health care policy. IGTV allows dentists to share their expertise in a personal, unique way and enjoy the benefits of attracting and retaining patients and much more.
Benefits of Dentist Social Media Marketing
Using Instagram can help you explain your services, generate brand awareness, gain industry recognition, and build your patient directory.
Instagram videos, particularly IGTV, provide dentists with an unprecedented ability to speak directly to patients for long periods of time. While you can explain the services you offer in a blog post or an email newsletter, it can be almost too easy for someone to simply stop reading at any point. A video, however, is far more dynamic. With interesting graphics, backgrounds, and other visual elements, viewers are far more likely to pay attention long enough to receive and remember the information you are presenting to them. People are also more likely to view videos while they are on Instagram out of daily habit instead of taking the time to seek out your website for information.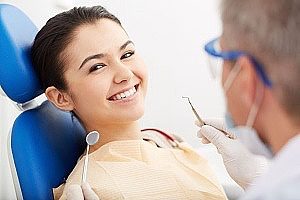 Posting Instagram videos can also help increase brand awareness. People who follow your account on Instagram are likely to see your content on a daily basis, as many users frequently check the app for updates from friends, family, and other accounts they follow. As a result, they will become familiar with your brand, which helps promote trust and loyalty for your practice. Trust, in turn, helps your practice retain customers, who may vouch for your business and promote it to friends who are seeking recommendations on dental health providers. As a result, brand loyalty and awareness certainly can lead to more patients and increase your revenue.
Few doctors use Instagram to promote their services, and fewer gain fame as a result. Dr. Sandra Lee, also known as Dr. Pimple Popper, began using her Instagram account to provide users with information about dermatology and skin care treatments. She rose to fame after posting videos of pimple extractions, and while it's not necessary to post videos of your own cavity fillings and other procedures, Dr. Lee can still be a model for your own content. By posting unique, personality-filled videos that still gave viewers valuable information, Dr. Lee gained recognition within her industry and beyond. Creating equally attention-grabbing content on a platform that is not frequently used by others in your profession could result in a new reputation as a modern, patient-centered provider who cares about sharing dental health information.
Working With a Dental Marketing Agency
Collaborating with a dental digital marketing agency can help your practice use Instagram video to its fullest potential. 321 Web Marketing has years of experience with dentist social media marketing, using Instagram, to help its clients reach their marketing goals. The agency conducts extensive industry research to create customized digital marketing plans for each client, setting measurable goals and monitoring the campaign to determine its effectiveness and make changes if necessary. 321 Web Marketing works with dental practices of all sizes, whether they have their own marketing department or not, and maintains clients all over the country. The agency aims to generate a consistent stream of qualified leads for clients within six months of launching a new campaign. Contact 321 Web Marketing for more information and to schedule a free dentist social media marketing consultation.