In this day and age, when a customer needs a good or service, they will likely search for it online. This means that your organization's website needs to be well designed to show a potential customer that you are someone they want to buy from. If your website is disorderly and outdated, your customer base will most likely decrease. Fortunately, there are lots of ways to prevent this from happening and it all starts with recreating your website to better reflect your company's culture and mission. 321 Web Marketing's team of highly qualified Chantilly, VA web design experts and digital marketers will assist you every step of the way to increase your customer retention and leave your business with an outstanding reputation.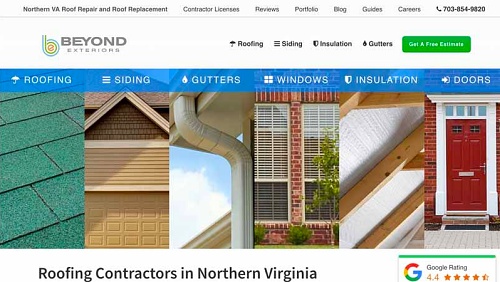 One of our Chantilly, VA web design project examples
Advantages of Chantilly, VA Web Design Services
Striving for a website that displays the utmost professionalism will help your Chantilly, VA business immensely. An aesthetically pleasing website with a layout that clearly conveys what your business is all about will only increase your customer numbers. Implementing blog posts and SEO-optimized service pages will also keep you on track to stay noticed in the highly competitive digital landscape. In order for your business to not slip through the cracks, our Chantilly, VA web design services provide the following advantages.
Increase Traffic With SEO Techniques

321 Web Marketing averages 250 to 300 users per month as of August 2019
Once the website is created, our team will begin to implement search engine optimization (SEO) best practices. This process includes creating content that is derived from keywords unique to your business' function, and that help your website's pages rank for keyword specific search queries in search engine results pages. 321 Web Marketing's digital marketing team will work with you to make website pages that are centralized around highly researched keywords specific to your business offerings. Then, we will pair all your website pages to a strong URL structure and navigation menu to make it easy for web users to find and access your web content.
Grow Engagement Strategically
A high quality website will give you qualified leads in minimal time. Of course, doing so is no easy task, not only does your layout needs to be strategically coded, but the entire website structure needs to be well organized and easy to navigate. Moreover, with the competition your business has in the Chantilly, VA area, you will need to make sure your website is designed by professionals that have experience in all the latest and greatest programming languages. Our advanced techniques will provide your users with easy access to your business information and will vastly improve your client retention and conversion rates.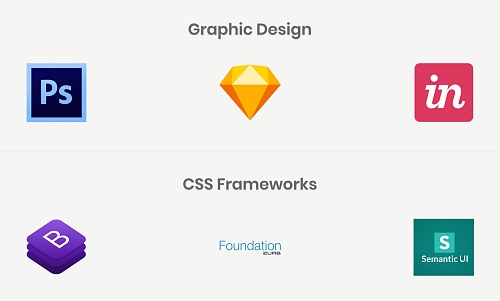 We use graphic design programs and CSS frameworks to enhance web design
Generate More Qualified Leads Online
Every salesman worth his salt is familiar with the process of 'closing the sale.' A call to action (CTA) is simply the digital equivalent. By effectively directing your customers to 'close the sale' or 'read this blog' or 'contact you,' CTAs enable quick and reliable conversions for each and every one of your web pages. Our web development experts will develop easily clickable CTAs that could be either a button or a link that directly takes users to landing pages that encourage your web users to take specific actions, be they articles to read, numbers to call or sales to be made.
Learn More About Chantilly, VA Web Design
Want to generate more qualified leads and increase your online exposure? Speak to a web development expert at 321 Web Marketing today. Our dedicated web development and digital marketing teams are ready to help you create a custom website design with SEO-optimized strategies to increase your online traffic and exposure. To learn more about Chantilly, VA web design and SEO, or to schedule a consultation, give 321 Web Marketing a call at (703) 810-7557, or contact us online today!
Launch Your Chantilly Web Design Campaign
---
Web Design Quick Links