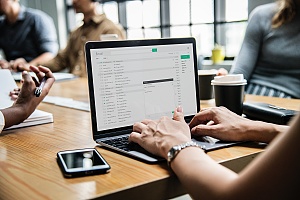 Email marketing, simply put, is the use of email newsletters to promote products or services. However, it can achieve more results for your business than you might expect. With the right strategy, it can be used to develop relationships with both potential and existing customers while creating a loyal brand following. Email marketing is quite simple to set up and inexpensive to utilize, allowing it to be an extremely effective digital marketing technique. While these are the most obvious benefits of email marketing, there are several more hidden advantages to consider.
Benefits of Email Marketing For Businesses
While there are many digital marketing solutions available for businesses today, email still remains one of the most popular. This is partly due to consumers preferring the ease and convenience of email to receive information and updates about an industry of interest. Businesses can therefore engage in email marketing to spread awareness about their brand, update individuals on changes in their industry, or inform them about any upcoming deals or promotions provided by the company. Emails are personalized, relevant, and instant, making them an ultimate solution for any size business to attract and retain clients. Here are some of the hidden benefits of email marketing:
1. Track User Clicks to Different CTAs within an Email
A call to action (CTA) is essentially an actionable item within an email (such as a "Sign Up Now" button) that leads to business. With the right tools, it is now possible to track user clicks on different CTAs within an email to see how your email marketing strategy is performing. Having the right CTA in your email can make a big difference in your ability to sell a product or service to a subscriber. On average, the human attention span is less than 8 seconds and up to 90 percent of the information that is absorbed by the brain is visual. Therefore, having a great CTA properly placed within your emails can help maximize your business conversions through your email newsletter.
2. Share with the Masses at Record Speed
One of the most important benefits of email marketing is the ability to provide instant updates to a large number of people. When you set up your email software to send out content, you can instantly notify your subscriber list of upcoming company news, offers, and promotions. Additionally, if one of your subscribers opts to share this information with a friend or family member, your brand will receive further exposure to individuals who may find similar interest in what your company has to offer. Even if a large percentage of people do not open or respond to your email, you are more than likely to have at least a few subscribers who will commit to a sale.
3. Establish a Following with Tailored Content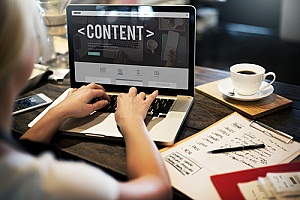 The written copy provided in your email can be the deciding factor when attracting new prospects to visit your website. You want to create compelling content in brief paragraphs that make it easy for your email subscribers to browse. The copy should contain information that is relevant to your product or service, or at the very least, the industry that your business operates in. Once your email newsletter contains relevant content that would be deemed interesting to your subscribers, you can create a loyal following of individuals who enjoy reading what your business has to offer. Over time, your list of subscribers will grow along with your potential to convert them into valued clients.
4. Focus on Your Target Audience
Traditional advertisements on the radio or television put information out to the masses. Even if you are not interested in a certain product, service, or even the industry in question, you would continuously receive information you are uninterested in. Through email marketing, however, businesses can target their audience and actually sell to people who are genuinely interested in your brand. Email marketing gives companies more control over who sees the email by segmenting your contact list based on demographics, lead status, location, and various data points. By targeting your audience, you can better ensure that the recipients receive content that is perfectly suited to their unique needs.
5. Increase Brand Visibility and Awareness
It can take several months for your company to accumulate brand awareness. You must first show your target audience that you are a reputable business that has a quality product or service to offer. Email marketing is an excellent way to prove your credibility by slowly introducing your business and its message to recipients who demonstrate an interest in your industry. By slowly (but consistently) exposing your brand to new email subscribers, you are increasing both the visibility and awareness of your company, making it more likely for a subscriber to turn to your brand if they need a product or service you offer.
6. Gather Different Data Using A/B Testing Methods
A/B testing, also referred to as split testing, is an email marketing method that helps businesses test a hypothesis about human behavior. When participating in A/B testing, email newsletter subscribers are split into two groups and presented with a stimulus unique to their group. You can then monitor the performance of the variation (B) against that of the control (A). A/B testing can be used to determine which of your email newsletters is most likely to retain customer interest and convert sales. When performing A/B testing, you will be provided with information that concludes which email newsletter contains better copy, design, CTAs, etc.
7. Target Specific Users with Funnels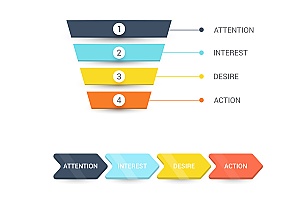 An email will generally go unopened by the recipient if it looks similar to the dozens of other emails they receive in their inbox every day. Therefore, it is important to create a funnel to retain customer interest in a product or service you offer. An email marketing 'funnel' works by visualizing the different phases in a potential client's journey towards making a purchase. The funnel starts with a simple email thanking a subscriber for signing up for your newsletter. You may then send a subsequent email a few days later introducing them to a product or service. After gaining their interest, you can inform them of an upcoming blog, social media post, or event to further discuss the product or service. Once they have demonstrated a desire in your product or service, it is best to send a follow-up email to get them to convert into business. Funnels can often turn potential clients into regular customers, making them one of the top benefits of email marketing.
Learn More About the Benefits of Email Marketing
Email marketing campaigns are not easy to implement. There are several key factors that you must consider when devising a strategy, such as what content to include in your emails, when to send them out, etc. Fortunately, 321 Web Marketing has the proper email marketing tools, resources, and knowledge to conduct campaigns for any size business. Our expert digital marketing staff will design and implement email marketing campaigns that can convert individuals who have never been exposed to your brand before into loyal customers. We can also utilize email funnels and CTAs to create a campaign that will significantly increase your business's sales. For more information about the benefits of email marketing, or to schedule a consultation, contact 321 Web Marketing online today.
UPDATED: May 7, 2019