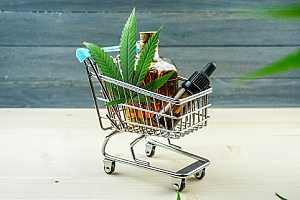 Dispensaries have been popping up across America as more and more states choose to legalize cannabis. While opening a dispensary has its challenges, marketing your business is often the toughest obstacle. Creating a digital marketing plan for your dispensary requires extensive knowledge of search, social media and mobile technologies. A successful marketing plan can help generate traffic and influence sales among both existing customers and consumers who may not yet be familiar with your brand. Learn how to create a dispensary marketing plan and why you should seek help from a professional dispensary marketing agency.
Creating a Successful Dispensary Marketing Plan
Each year, cannabis sales in the United States continue to soar and the outlook for the future looks promising. However, professionals in the cannabis business can expect the competition to become rather stiff due to a growing demand for cannabis goods. To keep pace, it is necessary to create a successful dispensary marketing plan that separates your dispensary from the countless others in your area. The success of your cannabis business largely relies on a solid marketing plan and an optimized website that incorporates local SEO and targets a specific market.
Establishing Your KPIs
Key performance indicators (KPIs) are measurable values that can be used to demonstrate how effectively your business is achieving its key objectives. There are several levels of KPIs used to evaluate a business based on the target. For example, low-level KPIs may focus on department processes, such as sales or support. High-level KPIs typically focus on the overall performance of a company. When defining KPIs, you will want to consider your desired outcome, how you are going to measure progress, how you will know when you have achieved your outcome and how often you will review your progress.
Develop a Mobile-Friendly Website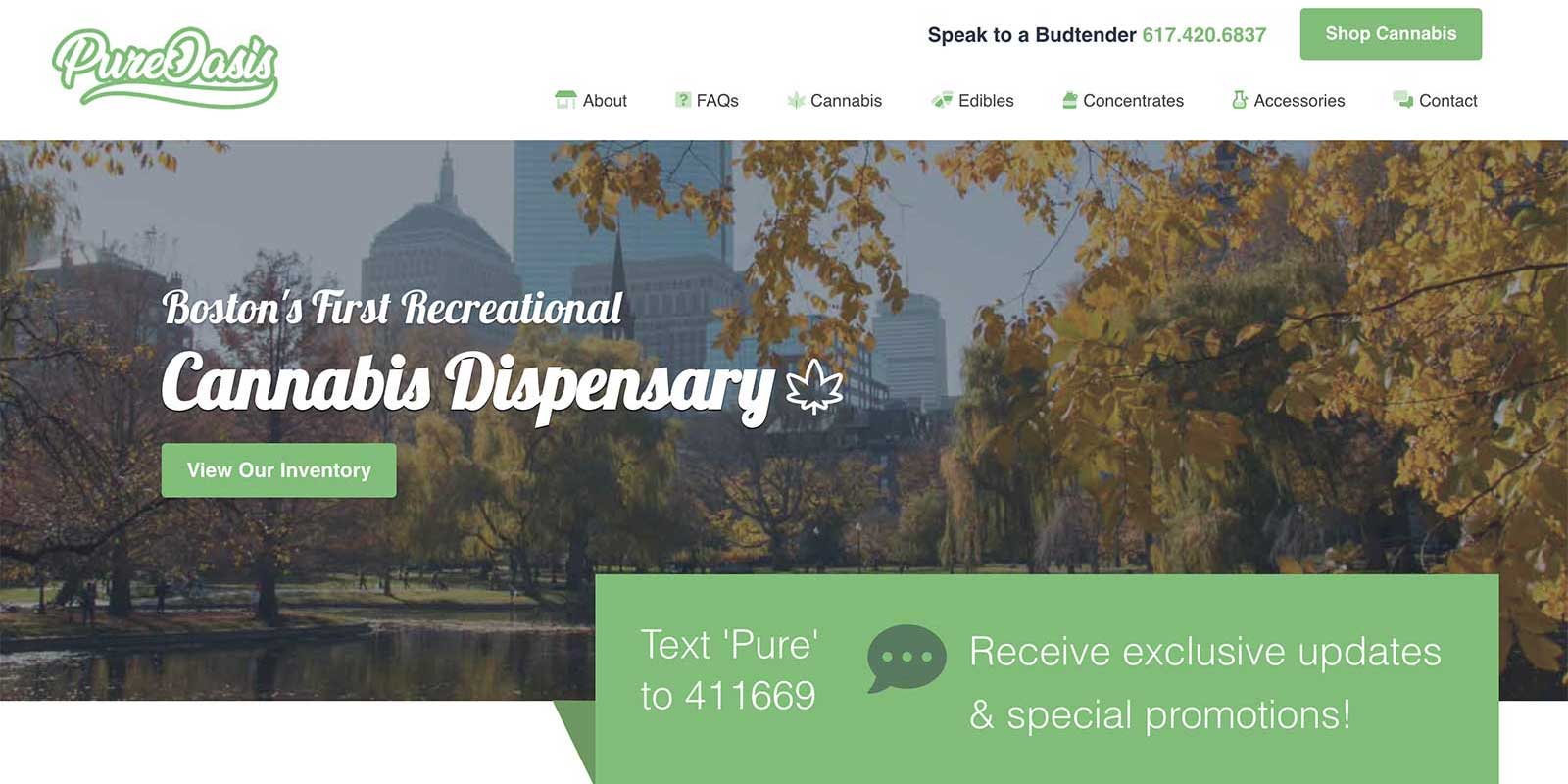 Figure 1.1
-
Desktop View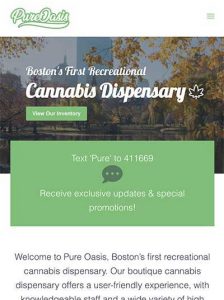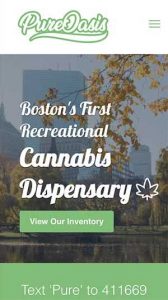 It is estimated that more than five billion people have mobile devices and approximately 48 percent use these devices to search queries. This includes searching for local services, such as dispensaries. When someone searches for a dispensary in your area, you want your name to appear at the top of the search engine results page. This means having a mobile-friendly website that is easy to use and provides all of the critical details needed by consumers to find your business. Mobile websites should be responsive, use large font sizes that are easy to see and have compressed images. You also want to avoid software like Flash which can slow down your mobile site.
In Figure 1.1, you can see the desktop version of the Pure Oasis website, developed by 321 Web Marketing. Figures 1.2 and 1.3 show the tablet and mobile views, respectively, proving our ability to develop attractive websites optimized for any device. The more browsers and devices you optimize your dispensary's site for, the better chance you will have of capturing more sales.
Identify a Target Audience
No business can afford to properly target everyone. While your goal may be to target anyone that is interested in your services, you will need to focus your marketing dollars on a specific group that is most likely to generate profits. To identify your target audience, you will want to look at your current customer base. Who are your customers and what types of products do they usually buy? Also, check out your competition and who they are targeting. Ideally, you want to find a niche market that they are overlooking instead of trying to go after the same market.
Generate & Disseminate Informative Content
Content marketing is an important component of any good marketing plan. The right content can help get people talking about your business. If successful, you can create a community of people who enjoy and use your services. If you are new to content marketing, there are a few things you should know. First, develop a strategic plan that outlines who you want to reach, how you will deliver the content and how you can measure results. Look at your existing content to see your strengths and weaknesses. What type of content brings you the best results? Follow a marketing calendar and continue posting content on a regular basis to keep your target audience engaged. Additionally, utilize keyword research for highly searched topics such as "what is cannabis oil?" as shown in Figure 2.1.
Perform Local SEO
Every day, people use the internet to search for goods or services in their local area. Many consumers do not look through pages of results but instead, choose one of the top listings. For this reason, you want to enhance your local Search Engine Optimization (SEO) to ensure that your business is at the top of the search engine results page. To rank higher in local search, you will want to ensure that your business information is consistent across all platforms. This includes your business name, address and phone number (NAP). Next, claim your business on Google My Business and update data as needed. It can also be helpful to ask for reviews from past customers as these play a role in local search ranking.
Hiring a Professional Dispensary Marketing Agency
Whether your dispensary is brand new or you have been in business for several months or years, digital marketing should be an ongoing process that never stops. The more that you focus on marketing your business, the better the results will be. For more information on how to create a dispensary marketing plan, contact 321 Web Marketing today.