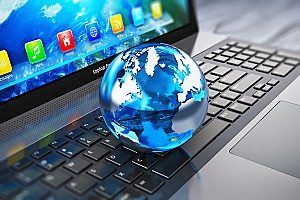 Have you heard yet? Digital marketing is one of the best ways to inform people about your dental practice. It is effective, affordable, and easy to get started. With web marketing for dentists, you can leverage the power of search engines to gain more clients and increase your revenue. Even better, a dental marketing agency can use a variety of techniques, from email newsletters and social media to search engine optimization and outreach marketing, to help your practice grow and spread the word. Interested yet? Read on to learn more about what digital marketing can do for your dental practice.
1. Increase Your Practice's Visibility Online
The primary goal of many of the techniques used by dental marketing agencies are designed to help your website become much more visible online. This can be done through search engine optimization, or SEO, which helps your site rank higher in search results and position in front of a wider audience. Moreover, by redesigning your site to make it responsive (easy to use on mobile and desktop alike), web marketing can encourage people to view and use your site more often, as well as credit your brand as more professional. Online visibility can give way to increases in online exposure and resulting in more patients for your practice.
2. Improve Brand Loyalty and Recognition
Most people prefer getting their dental services from practices they have heard about before. Brand awareness can therefore be an important piece of your web marketing for dentists strategy. Creating relevant, branded content for your dental website and sharing it online encourages people to remember your brand when they search for dental services. People check their email and social media profiles on a daily basis, and it's likely that they will constantly see your content if you post to these platforms. Email newsletter and social media posts are also easy to share, making it likely that your brand will become familiar to an even wider audience. This familiarity can instill a sense of confidence in your practice, and loyalty in your brand, prompting new and old patients alike to use your services.
3. Rank Higher in Search Engines
As mentioned, search engine optimization, or SEO, is a common technique used in web marketing for dentists. This practice involves researching keywords that people typically use when they search for dental services, then placing these words throughout your content. This helps search engines find and display your website when people search for similar keywords. A dental marketing agency can select the best search terms for your website, using the popularity of each term and its relevance to your practice to determine the best fit. Using proper keywords helps your site appear higher in the search results, which can increase web traffic and grow your patient list.
4. Generate Qualified Dental Leads
Dental practices that use web marketing for dentists typically receive high amounts of qualified leads every day. This means that your website will attract the people who are most likely to be interested in becoming patients and using your services. Moreover, when they subscribe to your email newsletter or find your site through search engine results, you can be sure that they are interested in services like yours. Rather than target a wide range of people who may or may not feel the need to visit your practice, dental marketing agencies focus on targeting the audience that is most interested in the services your provide, saving you time and money in the process.
5. Save Money on Paid Dental Advertising
Digital marketing is a cost effective form of advertising. While newspaper, radio, and television ads can fluctuate depending on the medium, the time of day, and more, the price of your web marketing for dentists package will not change based on outside factors. You can also save on the costs of printing, designing, and mailing flyers, employing designers or actors, and placing the ads. Digital marketing is also constant. Once you pay for your SEO service, for example, your site will continue attracting patients for some time before it needs to be updated. A television or newspaper ad, however, will need to be constantly re-played or replaced to deliver the same results.
6. Measure the Success of Your Campaign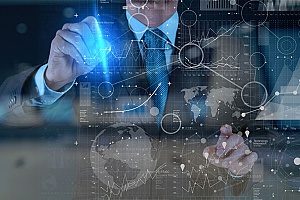 Using web marketing for dentists provides your practice with a huge range of data that can be used to improve your practice. Digital marketing can measure a range of metrics, including how many people have seen your site's links, how many have clicked on them, which pages they visit, how long they spend on the site, and much more. All of this information can tell you what people find useful on your website and what they don't, allowing you to know what changes to make to attract more patients. Analysis can also show the average demographic of your site visitors, which may help you better tailor your content (and services) to their needs. Understanding what works and what doesn't in your marketing efforts can help you improve for future campaigns and continue increasing your patient list.
Employing a Dental Marketing Agency
321 Web Marketing has years of experience in helping dental practices of all sizes successfully market themselves online. We employ a variety of marketing techniques, including email newsletters, social media marketing, content generation, keyword research, and more. Each marketing plan is customized according to our client's needs, competition, geographical local, client demographics, and other pertinent information. 321 Web Marketing will also monitor the progress of each of your campaigns, making changes as necessary to reach our goal of delivering a 'steady stream of qualified leads within six months of campaign launch.' Contact us today to find out more!
UPDATED: May 3, 2019