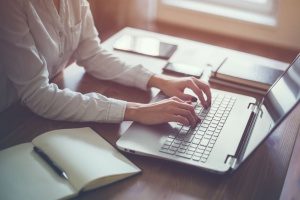 Did you know? Whether from a specialist network or from current patients, the majority of dentists only bring in new patients from referrals. However, since referrals are limited to personal connections, you can only go so far. Implementing an effective dental marketing campaign, in contrast, can be hugely beneficial, allowing dentists to steadily gain online exposure and walk-in visitors with the more effort they put in.
Furthermore, with the considerable lack of dentists currently marketing themselves online, utilizing dental marketing services can be a lucrative opportunity for dentists seeking to spread the word about their practice and invest in their long-term continuity. In this article will provide insight into how dentists can increase their online exposure and revenue with digital marketing.
Dental Marketing SEO Campaigns: What Are They and Why Are They Important?
For dentists who are unfamiliar with the acronym, SEO is short for "search engine optimization", the process of naturally increasing the visibility of websites and pages in search engine results pages (SERPs). An organic SEO campaign is simply the process of expanding the amount of traffic to your website "organically," or without the use of pay-per-click advertisements (PPC). Because SEO is key to increasing your online exposure, the most effective dental marketing services generally start by implementing an organic SEO campaign. Only after your business's website and pages have shown a marked increase in search-engine rankings do marketers implement other dental marketing strategies like updating your website, or making effective use of email marketing or digital analytics.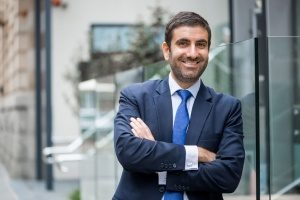 SEO is based on specific, well-researched keywords that pertain to the industry. For your practice, simple keywords such as "root canal" or "braces," or phrases like "best teeth cleaning services in Virginia" can be used to target specific searches that your potential customers are inquiring about. Once you have your dental keywords or key-phrases identified, the next step is creating the content, (articles, blog posts, videos, and more) that go on your website and include those keywords. The result: when someone types the exact keywords into a search engine ("best teeth cleaning services in Virginia" for example), your website will appear on the list results. The more SEO-friendly content you share (and the better your content) the higher you'll rank, and the more people will organically find your business in the search results. Easy, right?
Dental Marketing Backlinking
One highly effective dental marketing SEO strategy involves actively encouraging as many different dental-related websites and blogs as you can to post links back to your website and on-site content. This process, known as backlinking, can help search engines like Google determine that your website is of high quality and should therefore have a higher rank in the search results.
From the perspective of a search engine, every link to your site is a vote of confidence regarding the quality of a site and its content. When someone links to your site, they are essentially telling a search engine it is a good resource, and that its content is reliable and credible. In the context of dental marketing, then, backlinking involves garnering links from authority dental websites and blogs, and as a result, ranking higher in search engine rankings. To reiterate, a higher rank will get your site more online visibility and in turn, more qualified leads.
SEO Website Optimization for Dentists
As part of an effective SEO optimization strategy, it is also important to ensure that your website is fully compatible with search engines. That way your dental practice website will be properly indexed and appear even higher in the search engine results for dental keywords. Unfortunately, while many dentists believe their existing website is okay, usually these backend indexing and SEO-related ranking problems are only visible to experienced digital marketers. That is why it is often so important to at least have your website inspected by a credible SEO specialist.
Effective Dental Email Marketing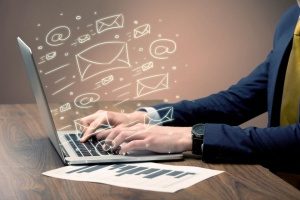 Email marketing is another cost-effective way to market your practice online. A dental email marketing strategy that includes email blasts and monthly newsletters can keep your patients more mindful of the importance of their dental health. It can also build patient satisfaction, keep your patients updated on any new services or specials you are offering, share effective home care techniques, and demonstrate to your clients that you genuinely care about them and their dental health. Moreover, with a consistent and timely email newsletter, your practice will be the first your patients and potential patients think of when they need to schedule an appointment with a dentist. Best of all, they'll have your practice's contact information only a click away!
Digital Marketing Campaigns Provide Valuable Marketing Analytics
A quality digital marketing campaign will generate a high volume of useful analytical data. This data can be used by a digital marketing agency to determine how effective your dental marketing strategy is. Analyzing the data could provide a multitude of insights, from how many people open your messages, to how many respond to your messages by clicking on their embedded links, to what specific information triggered a response. This information is useful for identifying what messages are most effective and enable you to tailor your emails and content in ways that resonate with your customers and generate the most business for your practice.
Contact a Professional Digital Marketing Agency For Dental Marketing Services
From removing tooth decay, filling cavities, advising clients and (even) doing payroll, most dentists simply do not have the time to manage an effective digital marketing campaign themselves. Fortunately, the professional digital marketers at 321 Web Marketing are here to help.
Whether you need assistance increasing your brand's online visibility, upgrading your website, or creating a effective email marketing campaign, we have the skills and expertise to increase your exposure and conversions. By making the most of your online presence with a strategic dental marketing campaign that is designed with your business goals in mind, you will generate more brand recognition and revenue. Contact 321 Web Marketing today to start growing your dental practice.