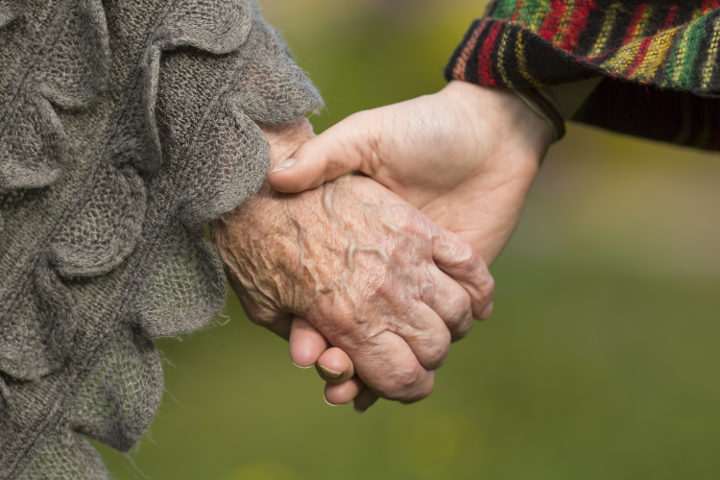 As the elderly population continues to rise, home care agencies will continue to play a vital role in the community. Entrusting the care of a loved one to a home care agency puts local consumers in a vulnerable position. Home care agencies enter the lives of families who may have simply been exhausted by the requirements of caring for an elderly, sick, or injured loved one. For many caregivers, the admission that they require assistance is difficult, to say the least.
Individuals and families who require the aid of a home care agency are oftentimes oftentimes overwhelmed by the process of enlisting support. This is understandable as the decision to enlist professional help is a major life change and the number of home care providers is rapidly increasing. In order to remain competitive, home care agencies must successfully corner their local markets. In an age where online research is becoming the norm, this is most effectively done through online marketing. However, the process of reaching online consumers and converting them into actual clients is a multifaceted process that requires thoughtful planning and effort over time. This article will discuss how home care agencies can stand out from the crowd and be successful using online marketing.
Home Care Agencies Need to be Found Online!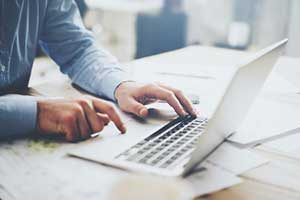 The internet is the most accessible informational resource available to consumers. This is especially true when it comes to searching for local services. Google has replaced the yellow pages as research shows that a large majority of the population relies on the internet to investigate local services.
When searching for home care services, online consumers will evaluate their options thoroughly. A discerning online consumer will evaluate how a home care agency's website looks, functions, and reads. But before this analysis can take place, they will first need to find the website.
The Importance of Relevant Keywords
Put yourself in the role of the consumer. You are an adult caregiver located in Abingdon, VA and are preparing to let control of the reins by allowing a professional caregiver to assist with providing care for your ailing and elderly mother. When you are doing research for local home care providers, you type in a common keyword search, "home care in Abingdon, VA." If you are a home care agency located in Abingdon, VA you need to appear in this search or you will not be considered by potential new clients.
The online consumer will evaluate the top choices made available by search engines, and they will most likely not go past the first page of results. In fact, many marketing experts will make the argument that most consumers will not even bother going below the fold of their window. Meaning, if a home care agency has not secure a high ranking for relevant keywords, their website will simply not be found by local consumers online.
Looking Great and Being Found Online
For home care agencies pursuing online marketing, there are important questions to consider. Arguably two of the most important of these include:
Can your website be found online? (as previously mentioned)?
Does your website enhance credibility and persuade consumers to enlist your services?
The two components of accessibility and persuasiveness of a website are tied together. Once a website is found via a relevant keyword search, an organization's website must capture and persuade the user to go one step further and reach out to the home care agency. How a website is designed, functions, and provides content on the site will greatly effect a user's opinion of an organization.
Taking on the Role of Online Consumers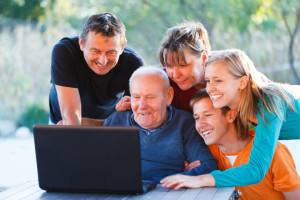 For online consumers, a website that has a dated design, poor/slow functionality, and does not offer frequent opportunities for the consumer to engage with the organization (via contact forms, buttons, easily accessible contact information, etc) will not be compelling. In fact, websites that are lacking pleasing aesthetics, great functionality, and calls to action (C2A) will actually drive consumers away from an organization for good. This is because a website is just like any other member of a home care team. It speaks to the credibility and trustworthiness of an organization – two vital components in an industry where the services being offered are intimate and serious.
Targeting Local Online Consumers
When home care agencies pursue online marketing, they have the potential to reach a far greater number of local consumers. Home care agencies only serve a very specific geographic area in most situations. That means that their marketing is really only useful to them if it effectively captures the attention of consumers in the areas that they provide services in. This recommendation stems from a simple idea – local consumers have the potential to become actual clients. Therefore, home care providers must corner their local markets in order to ensure their organization's longevity.
Why Should Home Care Agencies Use Local Internet Marketing?
Google indicates that upwards of 97%of consumers search for local businesses online, but only 73% of online activity is related to local content. This means that in many cases, organizations miss out on local exposure (which is the most valuable) because they fail to invest in a long-term online marketing strategy.
The Importance of Community Ties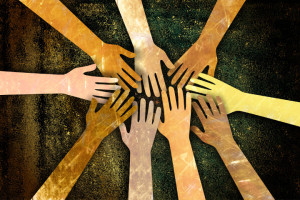 Those seeking home care for a loved one pursue organizations who have a strong footprint in the the same local community as them. This home care agencies to demonstrate their stability in the market. Demonstrating stability and building trust is critically important for the home care business because of the personal role that professional caregivers provide.
In addition, finding a local caregiver also assumes that they will know about local community happenings and available resources in the community. That way, their loved one will be able to take advantage of these resources in addition to the more social aspects of individualized care. It should also be noted that local online presence also has the potential to harm home care agencies.
For example, if a home care agency is listed in dozens of directories but the directories have conflicting information, then the organization will appear less organized and credible. A good way to think of this is that online consumers will be hesitant to entrust the care of a loved one to an organization who seemingly lacks attention to detail and uniformity.
Types of Internet Marketing for Home Care Agencies
Local internet marketing is more than just mentioning your home care agency's address periodically in the text of your website. There are many ways that local internet marketing can be used effectively for home care agencies. Here are just a few of the important ones for starters:
Search Engine Optimization
Search Engine Optimization (SEO) is a broad term that is used to describe an array of different internet marketing tactics which focus on bolstering traffic to your website from search engines. SEO requires taking specific actions on your website and pursuing strategies that are taken off of your websites. These two components are known as "on-site" and "off-site" SEO.
On-site Optimization
The performance of your website affects how online consumer and search engines interact with your website. In terms of user experience, a sluggish or poorly functioning website will cause users to quickly leave your website upon arriving. Search engine crawlers who "inspect" your website will evaluate elements of your website such as organization, speed, proper coding, etc. A website serves as a vehicle for delivering optimized content to search engines. Effectively doing this is sometimes easier said than done. In order for content to garner attention from search engines, websites have to properly use page titles, headers, metadata, and other elements. These are all part of the "on-site" optimization process. The term "on-site" refers to optimization that can be performed on the actual website, with no other involvement from other websites.
Off-site Optimization
Off-site optimization can include strategies that help drive online traffic to your website from other websites. Arguably the most important component of off-site SEO is "link-building." Link-building refers to the process of building links to your website, plain and simple. Think of this as public relations in the online world. In order for a website to receive more traffic and higher search engine rankings, it needs to have backlinks coming from other websites. The more credible links, the better. It could also be argued that link-building is the hardest element of SEO. Building links requires constant effort and outreach and there is no easy way to do this, it requires a well thought out strategy and lots of effort.
Internet Marketing Strategies Should be Comprehensive
Internet marketing is competitive. To get results that have real benefits, home care agencies will need to invest into a long-term internet marketing strategy that will utilize all of the methods mentioned above – and then some. This is why when you are working with an internet marketing agency, it is important to discuss their versatility and philosophy. Sometimes the best strategy is throwing everything at the wall and seeing what sticks!
Contact 321 Web Marketing Today!
321 Web Marketing is a full-service internet marketing and website design firm that has been successful in marketing home care providers. We offer comprehensive marketing solutions that allow for you to be hands-off while staying in control. Our emphasis on innovating our products and services and complete transparency with our clients ensure that you are getting the best deal available, and you are not left in the dark. To find out more about how we can benefit your home care organization, call us directly or request more information online today.