Determining that a family member or loved one needs hospice care is one of the most difficult decisions we will ever make. It is not only extremely personal and difficult to talk about, but it also forces us to face our own mortality – something that our society does not emphasize. Breaking through this barrier is one of the many challenges that often present itself when marketing hospice.
It is common for individuals and families to feel intimidated to talk to their physicians or loved ones about hospice initially. Because of this, many family members or loved ones seeking information about hospice care are turning online to consider their options. They may not want to openly admit that they (or their loved one) needs hospice care, so searching online allows for them to gather this information privately. The need for hospice care is growing in the US and the hospice care providers who wish to provide these critically important services will need to invest into online marketing in order to ensure that they reach patients online.
Challenges of Marketing Hospice Services Online
Online marketing for hospices not only helps online consumers to become more educated about making a decision regarding hospice, but it also helps the operational longevity of hospice providers. The challenge of online marketing for hospice providers is twofold – providers must effectively debunk myths and eliminate disinformation about hospice while simultaneously convincing online consumers of the true value of their available services. Adding to the difficulty of reaching consumers is researching the competition within the industry as more providers open their doors every year.
Benefits of Local SEO for Hospices
Local SEO is particularly important for hospices because they are targeting a very specific portion of their local community. A central focus of local online marketing is to capture relevant keywords that have a connection to the services of a hospice care provider. For example, if a provider offers services to residents of Tallassee, TN, the keyword, "hospice in Tallassee Tennessee", should appear in online consumer searches.
Without this kind of accessibility, the likelihood that a provider is found by someone who is actually interested in services online is low, to say the least. Conversely, if a provider appears in a number of relevant searches, the number of qualified inquiries will rise and compound over time. Increasing patient referrals is the overarching goal of internet marketing for hospices.
Online Marketing for Hospices – Questions to Consider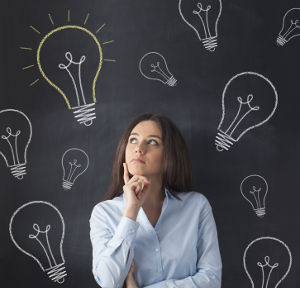 There are a couple things to consider when engaging in local online marketing:
How credible/trustworthy does your organization appear online?
Can your website actually be found online through organic searches (as previously mentioned)?
These two elements actually play off one another. Increasing awareness of your organization online and encouraging people to enlist your services requires a great looking website that can be found easily online. When working to have success online, investigating your current website is a great place to start.
How Website Appearance and Functionality Influences Consumers
A great looking website and the accessibility of a website are intertwined. Think about this from the perspective of an online consumer. If an online consumer is deciding between two hospice care providers based off of their online presence alone (which is much more common than you might think), they will most likely choose the provider who has the most aesthetically appealing design and best functioning website. The website represents the whole organization.
A website that loads slowly, breaks or has a dated design will not convert a potential client into an actual client. In fact, having a website with these characteristics will most likely drive online consumers away from your organization for good. The appearance and functionality of a provider's website speaks to the organization's credibility.
A Website is Essentially Another Member of Your Team
Although a provider may not be open for inquiries all day, the internet is available 24 hours a day, 7 days a week. Using local internet marketing for hospice care is a great way to be available whenever patients or their families are ready to start investigating hospice care. Even in situations where they are too embarrassed or ashamed to ask questions, a hospice care website is available to present realistic options to them. Think of your website like any other representative of your team.
What does your website communicate about your organization? The importance of design and functionality have been elaborated upon, but what happens when a user begins to do research on your organization? The content provided on a provider website should inform online consumers of the value of hospice care services.
Emphasizing a Strong Local Online Presence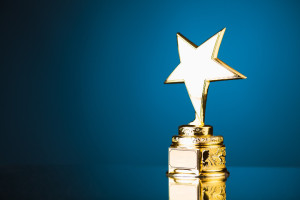 Hospice care focuses on allowing patients to remain in familiar settings during end-of-life. Let's again take on the perspective of an online consumer. Imagine that your parent who is afflicted with a life-limiting illness whom you are caring for, lives with you. You are concerned about their declining health, and you think it is time for them to seriously consider electing the path of hospice care. Of course, you will want to find local hospice care provider so that you can ensure that they will easily be able to receive the care they need in a timely manner.
Additionally, a hospice care provider with strong or longstanding ties to the community allows for local consumers to develop trust in the provider. Organizations who invest heavily into being known in their local communities will be perceived as being more secure and stable.
The emphasis on a local presence evolves from a very simple idea – local consumers can become actual clients. This is why capturing the local market is essential for hospice care providers who wish to remain competitive.
Becoming a Local Online Resource Helps With Conversions
Those searching online for resources regarding hospice care may initially be looking for information more than they are looking for care. Many caregivers will start investigating hospice care options long before there is a dire need for care for planning purposes. If an organization provides need-to-know information for those researching hospice, this could lead to a referral down the road. Providing reliable information also help providers to bolster their credibility in the eyes of the consumer. Some of the many examples of this type of information could include:
How to transition to hospice care
What hospice care does
What to expect when making this type of decision
Tips on when your loved one is ready for hospice care
Helpful resources
Information on how the hospice process works
Information on what types of care your organization provides
Too Much Local SEO, However, Can Negatively Affect Providers
When a provider is analyzing its local presence, it is important to look for things that may may also hurt their presence. For example, hospice care providers that do not have uniform contact information across directories and other websites may cause online consumers to think that your organization is not credible. This attention to detail is sometimes ignored because hospices are looking at the bigger picture. However, as the age old adage goes, "If you can't get the little things right, how can you be trusted to get the big things right?"
Finding the Right Balance
Investing into a strong online presence with effective online marketing is critical for hospice providers as the need for services and the provider community continues to grow. Securing your footing in your local market can be done in part by investing into a strong online presence and effective online marketing. Additionally, targeting keywords on a national level can also increase the amount of organic traffic to your website, making it more discoverable and thus more likely to convert leads.
Reach Out For More Information!
321 Web Marketing is a turn-key online marketing solution that can help you to achieve this goal. To learn more about our hospice marketing solutions and how we can benefit your organization, please give us a call at (703) 810-7557 or contact 321 Web Marketing online today.