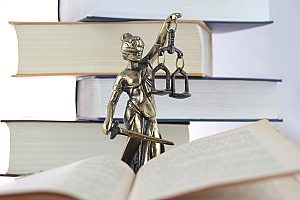 With literally dozens of strategies to add to your marketing plan, from social media marketing to direct outreach, it can be hard to know which type will give you the best results for your law firm. Email marketing is one such strategy that can be a powerful tool when it comes to retaining law firm clients and increasing your client base. Through email marketing for law firms, a specific list of subscribers will receive regular updates from your law firm in the form of newsletters or updates regarding special information. Learn how to create an effective law firm email marketing campaign, and the many benefits your law firm could enjoy after implementing one.
Creating An Email Marketing Campaign
Create An Email List
The first step in developing an email marketing campaign is to build an email list. This will help you define your audience, target your content, and even gain new clients. It is likely that you already have the email addresses of current clients, and these can make a solid foundation on which to build your list. One easy way to collect new emails is to include a sign-up box in strategic locations throughout your website, such as at the end of a blog post or at the top of the home page. This way, people who are interested in learning more can easily get in touch. Moreover, if representatives from your firm attend public-facing events, they may be able to collect email addresses there as well. In either case, collecting contact information from people who are likely already interested in your services (past clients or interested customers), increases the likelihood that they will open your emails, find them useful, and become clients.
Create Strategic Content
Now that you have people to whom you can send your emails, it is time to consider the content that will go inside them. Targeted marketing can help increase the open rate of your newsletters by 14%, making it an important facet of your email marketing strategy. Emails can be targeted in one of two ways: broadly or specifically. The former involves creating content that will be relevant to your general audience. If your law firm specializes in corporate law, for example, it is likely that your audience will be interested in the latest news in corporate right, regardless of the topic More specific targeting, in contrast, involves sharing content that has been further targeted by dividing your customer contact list into smaller groups based on their unique interests or needs. In this way, you can create a separate email newsletter for small business owners and another for owners of large corporations. This can ensure that each of your clients receives the most relevant information possible to their situation, showing that you care about your clients' individual needs and encouraging them to remain loyal to your brand.
Produce An Email Newsletter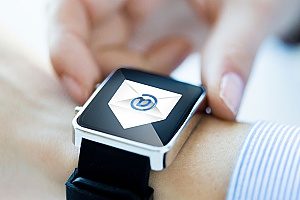 One way to deliver informative content to your email contacts is through a monthly newsletter. By planning your newsletter content in advance and scheduling your emails your clients will get information in a timeframe that is not overwhelmingly frequent, but that also prevents them from forgetting about your firm for too long. In addition, keeping the newsletter's content brief (no longer than 800 words) can encourage readership, and providing links back to your website allows people who would like more information to easily find it without it taking up too much of their attention. By respecting your readers time in a casual medium, email newsletters can ensure that your customers are up to date on relevant law firm information without feeling as if they are bombarded with constant updates.
Benefits Of Email Marketing For Law Firms
Attract Qualified Leads
Email marketing can provide your law firm with significant benefits that you may not find through other marketing channels. For one, email marketing may be one of the most targeted forms of marketing available. The people who have provided their email addresses to you are likely already interested in your services, which cannot be said for people who are passively exposed to an ad or a share on their social media pages. In fact, according to MarketingSherpa, 91 percent of Americans actually enjoy receiving emails from the companies from which they do business.
Segment Your Emails
As previously mentioned, segmenting your audience into specific groups based on their interests can also increase your client base and is a feature unique to email marketing for law firms. By using marketing strategies for emails, you can be sure that the right audience is getting the right message at the right time, and that your content is reaching a group of people who value the content you are distributing.
Email Is Cost-Effective
Email marketing for law firms is also cost effective. Most email marketing automation platforms charge a flat fee based on additional email services instead of charging based on the volume of your subscriber list or emails sent. This email is generally cheap compared to alternative marketing methods and for small businesses with less than 2,000 subscribers, usually free. You never have to consider increases in postage, printing rates, or ad clicks when sending out emails While always being able to change your email template, content, and release schedule. As a result, email marketing can easily become an integral part of your marketing strategy and can make budgeting for your marketing needs each year much easier.
Easier To Distribute
A final benefit is that emails are much easier to share than other forms of marketing. While it can be difficult to share a Facebook ad, television commercial, or print advertisement to a large number of (targeted) clients, emails, however, can be forwarded to multiple people in seconds. This can enable your audience to expand with minimal effort on the part of your law firm, while also gaining brand ambassadors in the process. Since forwarding an email to a friend is as easy as a click (and since people are more likely to trust information that comes from a reliable source), forwarded emails can result in more clients in the future.
Schedule A Free Law Firm Marketing Consultation
Contact a professional law firm marketing agency for more information about email marketing for law firms and to begin developing your law firm email marketing campaign. 321 Web Marketing is a law firm marketing agency that specializes in developing successful, customized email marketing plans for each of our clients. Our team of skilled digital marketers are committed to creating a daily stream of qualified leads for our clients within six months of launching a new campaign.
Schedule A Law Firm Marketing Consultation


UPDATED: April 19, 2019