Social media marketing consists of activities designed to drive audience engagement, such as posting image and text updates, videos and other content. Today, social media is one of the most popular online activities. In 2020, an estimated 3.6 billion people worldwide were using social media, according to Statista, and this number is projected to increase to nearly 4.41 billion by 2025. Today, many attorneys use law firm social media marketing as a strategic and efficient way to gain an advantage over their competitors.
Facebook, Twitter, LinkedIn and other social media platforms can be leveraged to attract new clients to the law firm while also complying with legal advertising ethics.
Top 5 Benefits Of Social Media Marketing For Law Firms
According to Small Business Trends, approximately 90 percent of marketers claim that social media has increased exposure to their business and 75 percent say that they have seen increased traffic. Social media can have other benefits for law firms too. The use of social media platforms has the potential to enhance brand loyalty, improve customer experience, generate customer insights and create new opportunities for growth.
Here are just a few key benefits that law firms can expect when they engage in law firm social media marketing.
1. Ability To Interact With Their Target Audience
Social media allows businesses to interact with their target audience. Reading comments and messages posted by clients or prospects can give law firms insight into what type of services they are looking for and what they can expect when they seek out legal services. Businesses are also able to interact live with their customer base using instant messaging features to ensure that any questions or concerns are promptly addressed. Information gathered from social media comments, messages and posts can be highly useful when formulating law firm marketing strategies.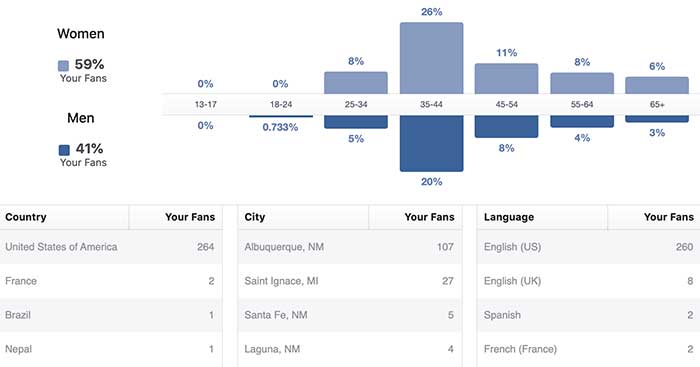 Figure 1.1 shows Facebook target audience for Parnall & Adams Law.
2. Sharing Content Which Showcases Their Expertise
When a client in need of legal services contacts a law firm, they want to know that the firm they choose is highly experienced and has an extensive knowledge base. While any lawyer can say they are experienced, it is better to show expertise in the field. Sharing informative and engaging content on social media is a great way for law firms to showcase their expertise in the legal field. Social media marketing can be used to send clients directly to the firm's website where they will find well-written articles, blogs and service pages about a wide range of legal topics.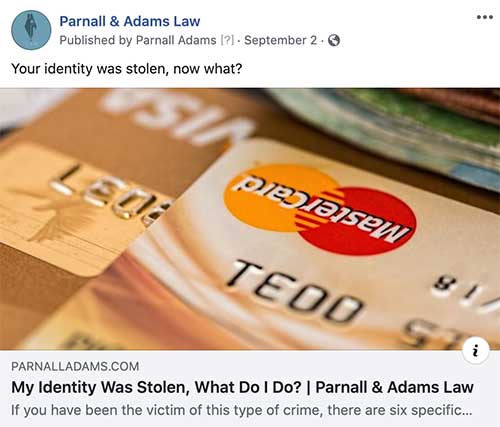 Figure 2.1 is a post which shares content published by Parnall & Adams Law, showcasing their expertise to their followers.
3. Increasing Their Brand Awareness
One of the greatest advantages of social media marketing is the ability to increase brand awareness. Consumers are more likely to hire a brand that they recognize to perform services rather than a brand that they have never heard of or that does not have a presence on the internet. Social media allows law firms to get their brand in front of more people which can significantly increase website traffic and drive people to take action. There are many ways to create brand recognition using social media, such as strategically placing a logo and ensuring that the cover photo aligns with what the business represents and values.
4. Receiving More Inbound Traffic To Their Website
Social media can be highly effective at converting readers into visitors, and eventually visitors into leads. This is achieved through inbound traffic to the business's website. People are more likely to click on a link that points back to a website if there are engaging, insightful and relevant posts on the business's social media. The goal of inbound marketing is to draw in potential customers instead of bombarding them with unsolicited content and promotions. The proper use of social media by law firms can help increase inbound traffic to a website which can lead to better quality leads and more credibility.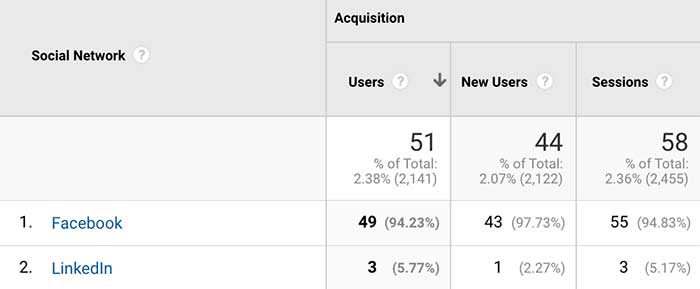 Figure 4.1 shows the inbound traffic received from social media platforms over a period of 1 month.
5. Improving Rankings In Organic Search Results
Social media and search engine optimization (SEO) work together to boost a business's online visibility. This usually involves performing extensive keyword research to find relevant keywords and terms and then creating highly optimized content. Law firms can then share their optimized posts on their social media accounts. When a reader clicks on a link to learn more about a particular topic, they are brought back to the firm's website where they have the potential to become a customer. Combining SEO with social media can help boost a business's rankings in the organic search results.
Reach Out To A Professional Law Firm Marketing Agency
Social media offers law firms plenty of opportunities to grow their business and reach a larger customer base. However, law firm social media marketing can be complex and often requires the assistance of an industry professional. Contact the law firm marketing experts at 321 Web Marketing for help creating a successful law firm social media marketing campaign.
Related Articles: