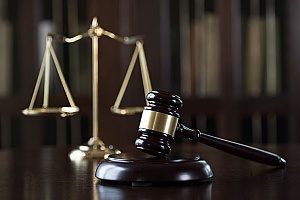 Content marketing is a popular marketing tool for any business. By creating videos, blog posts, and other types of content for their websites, companies get the chance to tell consumers and potential clients what they're all about. Content marketing for law firms, however, can be particularly effective.
Benefits Of Content Marketing For The Law Firm Industry
The legal industry is complex, and not many law firms are taking the time to create valuable content for their clients. As a result, using strong content in your law firm marketing strategy can help your firm stand out, become easily recognized as an industry leader, and attract more clients.
Showcasing Your Expertise To Searchers
It's no secret that the legal industry is complex enough that few people fully understand its intricacies. Common knowledge about law simply does not exist because it takes years of specialized education to grasp most of its concepts. As a result, there is a serious need for content that easily breaks down the basics of common types of legal issues, such as immigration, adoption, divorce, commercial building titles, and more, depending on your firm's specialization. Web users who find this type of content on your site will appreciate the information and be more likely to remember—and seek out legal services from—your law firm, as they will consider your firm a source of trusted information thanks to law firm marketing.
Reaching Searchers Seeking Legal Services You Offer
Content marketing for law firms is the perfect opportunity to thoroughly explain your services to potential clients. Blog posts dedicated to each service give you the space you need to explain the process behind each one. For example, an immigration attorney may have a post explaining how to obtain a worker visa for the U.S., including how to qualify, what type of documentation is required, and fees necessary, and what to expect from the application process. Providing extensive overviews of complicated legal subjects helps potential clients feel more confident about your ability to guide them through the process with intelligence and a genuine concern for helping them succeed.
Building A Strong Reputation Among Your Target Audience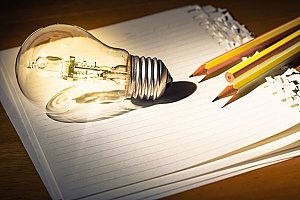 Quality content helps your law firm build its reputation as a trustworthy source of information within the industry. Keeping information current, citing established sources of information, and writing in a clear, intelligent manner all help readers feel that they are receiving the best possible information. Not only with this encourage them to return to your site for more information in the future, but propel many of them to become clients if they ever require legal services. Building trust with readers also helps your law firm create a better reputation among competitors as well. As your content and law firm marketing strategy becomes more valuable and your client list increases, your law firm will likely be seen as an industry leader that understands what people today need and how to provide that information in an effective manner.
Ranking Higher Within Search Results
Did you know? Search engines are able to spot high-quality content based on their length, the amount of traffic it receives, and other metrics, making it important for businesses (and law firms) to thoughtfully create content that helps them stand out. Search engine optimization can help law firms develop this content in the first place. By researching which keywords people most often use in their search queries to find information, your law firm can post content related to those words on its website. Matching your content to users' requests in this manner serves two purposes. First, your site will rank higher in search results because it will better match the search terms people are using to seek information. Second, your site will be seen as more credible, partly because of this high ranking and partly because people will find the exact information they're seeking on your website. Careful research and planning in addition to an effective law firm marketing plan can therefore help your firm not only rank higher, but continue to improve its reputation.
Increasing Traffic To Your Website
High rankings have an additional perk: increased web traffic. Most web users do not click past the first page of search results. They often consider the results on the first page to be the most relevant and therefore do not comb through extra pages of results to find what they need. Ranking on the first page of results can therefore boost traffic significantly. The quality of your content can also help your traffic rise. People who find your website useful will likely recommend it to people who are looking for the same type of information. Recommendations from trusted friends also carry weight and can be a winning endorsement that gains you a new client. Sites with steady traffic also tend to continue ranking highly in search results as an added benefit.
Expanding & Building Brand Awareness
People who remember your brand are more likely to become clients when they finally decide to secure legal help. Generating brand awareness can be as simple as sharing popular posts on social media so that other people can share them, comment on them, and simply see them in their own news feeds. Brand awareness can also be developed through that are sent out once per month to ensure that your firm is a constant presence in subscribers' minds. People who can easily recognize your brand and associate it with helpful, informative, and engaging content are likely to become clients, as they will not have to conduct extra research into finding a trustworthy law firm — the best option will already be right there on their Twitter page or in their inbox.
Work With An Experienced Law Firm Marketing Firm
Speak with a law firm marketing agency for more information and to schedule a free consultation. 321 Web Marketing has years of experience in helping law firms create content that grows their client lists. Each marketing campaign is customized based on the client's needs, competition, ideal client base, and more to ensure that it is customized to the client's unique environment and goals. Contact us today!
Schedule A Law Firm Marketing Consultation
Related Articles:
UPDATED on May 02, 2019