Today, law firms have more options than ever before when it comes to spreading awareness, capturing qualified leads and advertising their firm through digital marketing. Working with a law firm marketing agency is an effective way for law firms to enhance brand awareness, engage with clients and prospects and build a strong online presence to showcase their expertise.
Benefits Of Working With A Law Firm Marketing Agency
All law firms, both big and small, require some level of marketing to achieve long-term growth and sustainability. By working with an experienced law firm marketing agency which understand the unique opportunities and challenges attorneys face, law firms can find ways to capitalize on their strengths and have a larger impact on their target audience. In addition, hiring a law firm marketing agency can also be beneficial for law firms who have become stagnant or want to speed up their growth.
Mobile-Responsive & SEO-Friendly Website Build
According to the Pew Research Center, an estimated 96 percent of Americans now own a cellphone of some kind. This number is up from just 35 percent when the survey was conducted back in 2011. With the vast majority of people now using smartphones to search the internet, having a mobile-compatible website is a must. In addition to having a website that can be easily accessed on mobile devices, business websites must also be SEO-friendly. SEO-optimized websites are able to attract more traffic in a shorter amount of time by incorporating frequently searched and valuable keywords and key phrases relevant to legal services offered by law firms.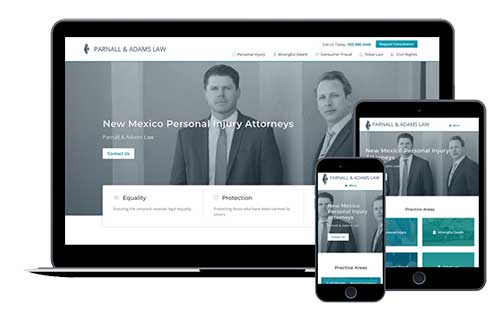 Figure 1.1 shows the website for one of our clients, Parnall & Adams Law, when displayed on a desktop, tablet and phone. This website was built with a strong SEO foundation and is easily navigable and displayed on all types of devices.
Increasing Brand Awareness With More Website Traffic
Like all businesses, law firms want people to know and trust their brand. Law firm marketing is an excellent way to enhance brand awareness and draw more visitors to a law firms website, which leads to an increase in qualified leads and revenue. According to Forbes, consistent branding across all channels can increase revenue by up to 23 percent. There are many ways that a law firm marketing agency can help a law firm increase online visibility, such as by using content marketing strategies, implementing specialized search engine optimization campaigns and building a brand which emits trust and notoriety.

Figure 2.1 shows a comparison of website traffic from January through June in year one and January through June in year two of law firm marketing for one of our law firm clients. Here is a breakdown of the traffic data:
Year 1 (Jan-Jun)
7,010
7,030
8,654
Year 2 (Jan-Jun)
26,336
26,065
30,717
Increased Online Visibility
Maintaining and increasing online visibility can be tough, especially with the saturation of law firms offering similar services in the industry. With the help of a law firm marketing agency, law firms can find new and unique ways to increase their online visibility and make it easier to be found by their target audience. Some of the best marketing activities for increasing online visibility include operating a blog with original content, curating and sharing content related to the industry and acquiring customer reviews on sites such as Yelp, Facebook and Angie's List. Law firms should also become more active on social media by posting content and interacting with followers.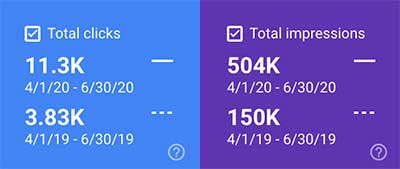 Figure 3.1 shows the increase in online visibility (through clicks & impressions) for one of our law firm clients comparing 3 months in year 1 and year 2.
Building Trust & Credibility With Users
A well-structured digital marketing plan can help law firms build stronger relationships with their target audience, and establish their brand which is both recognizable and authoritative. Attorneys can take their law firm to the next level by engaging in digital marketing activities, like compelling content creation that showcases the firm's expertise. It is also important for law firms to sound legal counsel, as this is the best way to gain the trust of customers. Word-of-mouth marketing is also still an important form of advertisement. However, instead of face-to-face reviews, many people search online for personal recommendations.
Exponentially Growing Client Base
When a law firm's client base is not growing as quickly as they expect, they often turn to experienced law firm marketing agencies for help. Working with a law firm marketing agency can help grow a firm faster due to the unique knowledge and skills possessed by digital marketing experts. There are many ways that a marketing agency can help a law firm grow its client base, such as through a website build, logo redesign, SEO, social media, web advertising or through the setup of an online ordering platform. When a law firm takes the time to build a solid marketing strategy with help from a marketing agency, they can enjoy continued support and a gradual uptick in new clients and qualified leads.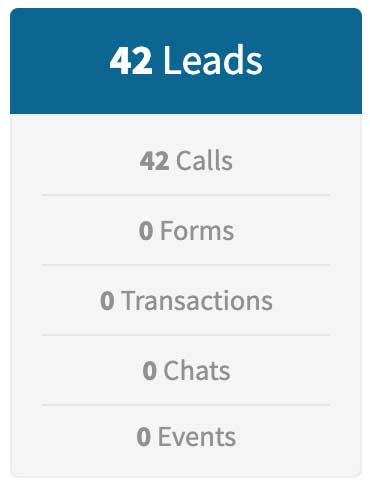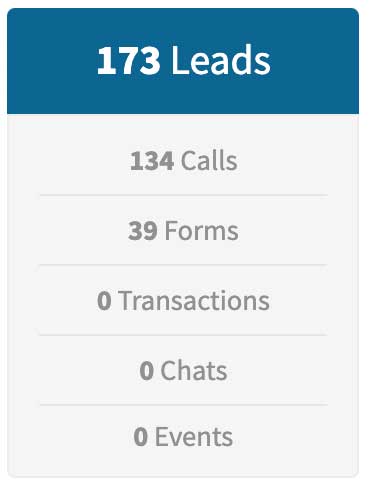 Figure 4.1 shows the amount of leads one of clients received in February during year 1 of a law firm marketing campaign. Figure 4.2 shows the increase in leads in February during year 2 of their law firm marketing campaign. Within one year of working with 321 Web Marketing, our client was able to increase their monthly leads by 131.
Reach Out To The Professional Law Firm Marketing Agency
Although hiring a law firm marketing agency may seem like just another expense, those who do, often double their investment within a year. Every law firm requires an effective marketing solution and a reputable marketing agency can help a law firm create a custom marketing plan based on their unique requirements and budget. As digital marketing continues to change and evolve, working with a marketing expert can also help ensure that the law firm adapts with these changes. Contact the law firm marketing experts at 321 Web Marketing to acquire digital marketing services.
Schedule A Law Firm Marketing Consultation


Related Articles: