Insurance companies can widely promote themselves and boost revenue from an insurance marketing campaign, but developing a strong marketing plan can become very overwhelming. While digital marketing may not the first thing that comes to mind when operating an insurance agency, it can be extremely beneficial to brokers and agencies alike.
Our clients surpass their competition with our responsive website design and development, superior content generation, email marketing automation services and social media marketing, which are all powered by highly effective search engine optimization methods. With our expertise, your insurance agency can receive higher website traffic, higher sales conversions and increased revenue.
Benefits Of Insurance Marketing
Converting Target Audiences
Insurance marketing services establish, maintain and deliver powerful messages for your brand. It also propels brand awareness, online visibility and company growth, by consistently transforming a target audiences into qualified leads. Through digital marketing services, your insurance agency or brokerage will increase its ranking on search engines as well as social media outlets.
Establishing Credibility
By developing a responsive, enterprise-level website design, your potential clients are likely to establish brand trust. A website with full functionality and a good user experience will leave an excellent impression of your company on the customer. Likewise, an effective content marketing strategy allows your company to provide useful information to users visiting your website.
Increasing User Engagement
Insurance marketing services enable your client base and potential customers to engage with your agency or brokerage through email newsletters and relevant content on your website. Compelling calls-to-action (CTAs) and landing pages, allow potential clients to submit an insurance application form directly through your website to request a quote.
Proven Insurance Marketing Success
Contract Start Date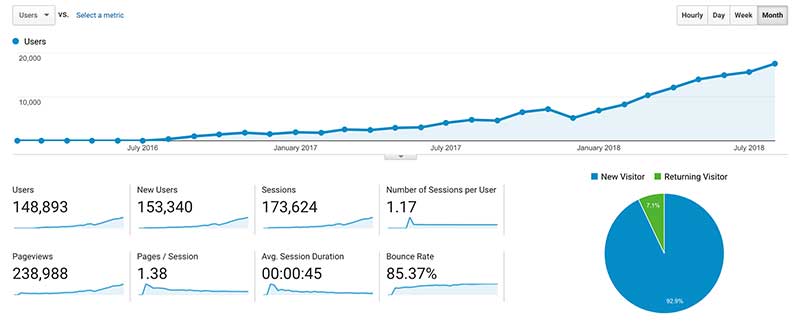 August 1st, 2016
Number Of Months Shown
24
Services Targeted
Employee Benefits & Health Insurance
Growth Of Monthly Users
+17,105
---
Related Articles: