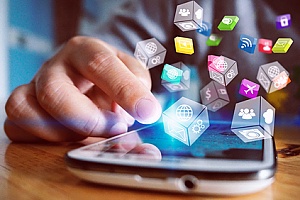 Over the years, social media platforms have created a way for businesses to communicate and distribute information to customers unlike ever before. A strong social media presence is essential for insurance agencies since almost 3 billion people use social media worldwide. Regardless of your target market (a region of the U.S., the entire country, or beyond), social media platforms allow agencies to reach individuals who may not have otherwise known about your agency. That is simply because advertisements on platforms such as television and radio will only be seen by individuals who actually watch or listen to the station you advertise on. By spreading the message about your brand through social media, your agency will have the potential to reach a larger audience much more efficiently.
Social media is an integral part of insurance marketing as it enables your brand to connect with individuals on a more personal level. Social media platforms also allow agencies the ability to showcase their products and services by sharing blogs or providing updates about the industry. Any sort of effort your agency places into social media will attract potential clients (or individuals who may have friends or relatives that are potential clients). Establishing real connections with consumers will improve your brand's recognition and trust, as well as increase the likelihood that a given individual will contact your agency or brokerage about its policies.
There are various types of social media marketing for insurance agencies. Learn about how Facebook and LinkedIn, the two best platforms for insurance social media marketing, can impact your agency.
Using Facebook to Reach Target Individuals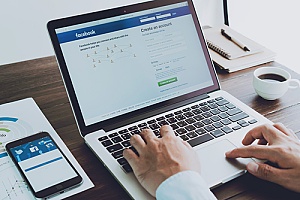 By utilizing Facebook, your agency has the ability to post updates, share photos and videos, publish blogs, and create events that individuals can sign up for and attend. You can even share good reviews about your agency and respond in a positive manner to negative reviews or criticisms. By showing potential clients that you are active within your community and care about the opinions of others, they will grow closer to your agency or brokerage as most individuals value good customer service and organizations that establish ongoing relationships with their clients. When individuals select an insurance agency, they go with a name they can trust – Facebook is the perfect tool for developing that sense of trust with potential clients.
How Facebook Ads Can Increase Brand Awareness
If your insurance company wants to reach a large audience in a short period of time, Facebook ad campaigns are an ideal solution. Facebook ads can be used to share an infographic, highlight a promotion, or inform users about an upcoming event. When combined with social media marketing, paid advertising can provide your agency's account with a boost in viewership that will increase your follower count and returning users. Through Facebook's Ad Center, you can easily create a new ad, define an objective and target demographic, and select a daily budget. Facebook also provides beneficial information about your campaign including the amount of people reached and the total number of conversions.
Marketing Your Agency to Other Businesses With LinkedIn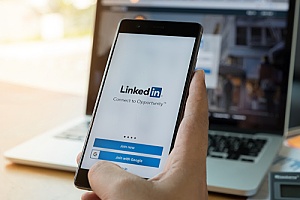 While Facebook is a powerful resource for discovering new leads, LinkedIn can serve more useful for insurance agencies when leveraged correctly. This is because LinkedIn is business-oriented and has more features pertaining to the growth and development of your business. You can easily connect with individuals and even other organizations who may be in need of the services you offer. If a business or individual appreciates your agency's work, they can endorse your agency to help you build credibility within the industry. LinkedIn also has a built-in client review section so that potential clients can gain knowledge about your company through previous customers. Additionally, if your agency or brokerage is continuously seeking top talent to become a part of your team, LinkedIn's job board allows prospective employees to gain knowledge about your available positions and apply to them.
How LinkedIn Advertising Can Boost Your Client Book
Similar to Facebook, insurance companies can utilize LinkedIn advertisements to improve their visibility on the site. Unlike Facebook, however, LinkedIn allows for sponsored content in addition to basic ads. Sponsored content is a blog or article that appears as a 'native' ad – or one that is non-intrusive and appears naturally on a page. You can set these ads to appear for a specific demographic, as well as on company pages for a specific industry. By pairing general page ads with sponsored content, your agency can reach thousands of individuals (or even companies) who may be in need of your services. Furthermore, when combined with a well-optimized profile, these ads can significantly increase the number of followers on your LikedIn page and, ultimately, the amount of people and organizations interested in your insurance packages.
Getting Started With Insurance Social Media Marketing
Now that you understand how social media marketing on Facebook and LinkedIn works, it is time to make a decision whether to acquire services or not. At 321 Web Marketing, we highly recommend social media marketing for insurance agencies that have the budget to include social media in their insurance digital marketing campaign. This is because social media can allow them to reach individuals who may not use search engines often, and therefore would not have discovered their agency otherwise. To learn more about insurance social media marketing, get in touch with the social media experts at 321 Web Marketing.