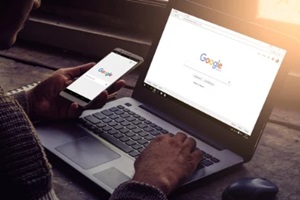 Google does not have a fixed schedule for updating its search algorithm. Instead, they continuously work on refining and improving it. This means that updates can occur at any time, and can range from minor tweaks to major overhauls.
Historically, Google has made several updates each year, with some being more significant than others. Broader changes, such as updates to core ranking algorithms, can have a substantial impact on search results.
What is a Search Algorithm
In the realm of Google, a search algorithm constitutes a sophisticated set of instructions that dictate which web pages are displayed in response to a user's search query.
The primary objective of a search algorithm is to provide the user with the most pertinent and valuable results based on their input. This encompasses a thorough assessment of various factors including keyword relevance, page quality, user experience, and the authority of the information source.
Search algorithms are in a perpetual state of evolution to adapt to shifts in user behavior, technological advancements, and the dynamic nature of the internet. They play a pivotal role in ensuring that search engines furnish users with precise and beneficial outcomes.
Major Google Algorithm Updates Through the Years
Panda (2011): Panda focused on quality, penalizing low-quality, unhelpful, and duplicated content. It emphasized original, high-quality content and significantly influenced SEO practices.
Penguin (2012): This update targeted manipulative link-building practices, favoring authoritative and relevant incoming links. It rendered "link farming" ineffective and reduced the impact of keyword stuffing.
Hummingbird (2013): This update revolutionized Google's core algorithm, enhancing its understanding of search queries. It shifted from keyword matching to understanding the underlying topic, enabling more natural language processing and ending the practice of targeting similar long-tail keyword phrases.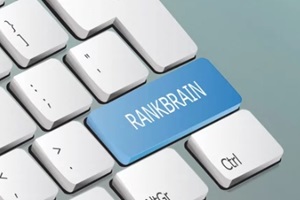 RankBrain (2015): Operating as a machine learning system, RankBrain improved query interpretation and intent recognition. It addressed the challenge of unfamiliar queries by incorporating environmental contexts such as searcher location, marking a significant advancement in search result accuracy.
Possum ( 2016): This update brought about significant changes in local search results with a goal to improve the relevance of local search results by considering the user's location and their perceived intent related to location. This update was particularly beneficial for businesses with multiple locations.
Medic (2018): The Medic update had a significant impact on websites in the health and wellness space. It emphasized the importance of expertise, authority, and trustworthiness (E-A-T) for content in these niches. This update highlighted the significance of providing accurate and reliable information, especially in sensitive areas like healthcare.
BERT (2019): BERT enabled Google to better interpret the context and nuances of words in a search query. BERT improved the search engine's ability to understand the intent behind longer, more conversational queries, which in turn led to more accurate and relevant search results. This update was a significant leap forward in providing users with precisely what they were looking for.
How Google Communicates Algorithm Updates
Official Communication Channels
Google employs specific channels to disseminate information regarding algorithm updates, ensuring transparency and providing webmasters with vital information. These channels serve as dependable sources for staying abreast of the latest developments:
1. Google Webmasters Blog
Webmasters and SEO professionals turn to this blog to receive detailed insights directly from Google's experts. Here, they share the rationale behind updates, how they may impact search results, and offer best practices for adapting to the changes.
2. Google Search Central Twitter
This platform offers a direct line of communication, ensuring webmasters are promptly informed of any critical updates that may influence their website's performance in search results.
Tools and Resources for Webmasters
In addition to official channels, Google provides essential tools and resources to empower webmasters to manage their websites effectively, especially in light of algorithm updates:
1. Google Search Console
In the context of algorithm updates, the Search Console offers valuable insights into how a website is affected. It provides alerts, reports, and diagnostic tools to help webmasters understand and respond to changes effectively.
2. Google Analytics
This resource is instrumental in assessing the impact of algorithm updates on metrics such as traffic volume, bounce rate, and user engagement. By monitoring these metrics, webmasters can make informed decisions about adjustments needed to maintain or improve their website's performance in search results.
Develop a Winning Digital Marketing Strategy with 321 Web Marketing
Google is constantly tweaking its algorithm to improve its results, and your digital marketing strategy must reflect the latest changes for optimal results. The digital marketing professionals at 321 Web Marketing have helped clients across a broad range of niches improve their search engine rankings and online visibility.
Contact us today to schedule a consultation to get started today.