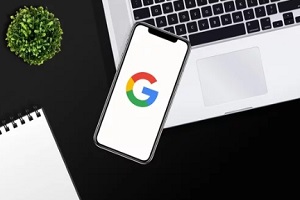 Google algorithm updates can be a tense time for website owners and SEO professionals. While some updates only involve minor tweaks, others are game changers that can cause sites to jump or drop dramatically in the search engine results.
As Google continues to roll out its August 2023 Core Update, here is a look back at some of the more impactful Google algorithm updates from recent years.
Product Reviews Update (February 2023)
In February, Google rolled out its latest Product Reviews Update to reward well-written product reviews that are high in quality and filled with useful information for buyers. The update applied to content in 11 languages.
At the time, Google recommended that review sites offer evidence that the reviewer has personal experience with the product in question and that they provide links to several sellers.
Helpful Content Update (December 2022)
Google launched a Helpful Content Update on December 5, 2022 that sought to demote websites that appear to be creating content mainly for SEO reasons instead of helping people.
This update marked a major change to Google's longstanding E-A-T guidelines, which stand for Expertise, Authoritativeness and Trustworthiness. With the update, they added a second E to the equation to signal that they now also consider Experience an important aspect and intend to reward creators who can show firsthand experience with a particular topic.
Helpful Content Update (August 2022)
The August Helpful Content Update was the first of its kind, and its stated goal was ensuring searchers see information that is more original and helpful and is written with people in mind rather than search engines.
At the time, Google advised users to ensure that their content appeals to readers while continuing to follow SEO best practices.
Product Reviews Update (March 2022)
With this update, Google took major steps toward better discerning high-quality product reviews. In a blog post, the company explained that product review updates would also apply to comparisons and ranked lists of products.
They specified that any recommendations for a "best" product needed justification, and they noted that providing individual reviews for each product in a ranked list would be advantageous.
Page Experience Update (February 2022)
This major update marked the introduction of Core Web Vitals as a ranking factor for desktop users; Core Web Vitals were introduced for mobile users during an update in September 2021. As a result, these metrics were introduced for determining desktop rankings:
Largest Contentful Paint: This is the time that the main content page takes to show up on the user's screen.
First Input Delay: This is a measurement of the time it takes for the page to respond to the first interaction initiated by the user.
Cumulative Layout Shift: This is a measurement of any movements in the page's layout that take place while it is loading.
In addition, Google added the ability for site owners to check their desktop Core Web Vitals using Search Console.
BERT Update (December 2021)
This update marked the launch of Google's natural language processing algorithm known as BERT (Bidirectional Encoder Representations from Transformers), which serves to better understand the finer nuances of the search queries users enter allowing it to provide results that are more relevant.
This meant moving away from simply finding content to match the individual words in a query in favor of understanding how certain word combinations are used by people to express more sophisticated ideas.
Medic Update (August 2018)
This core update has been dubbed the Medic update because of its focus on sites with medical content. Those that did not comply with Google's E-A-T guidelines or made medical claims without providing convincing evidence were particularly hard hit. Although other verticals were impacted, health was affected the most.
Mobilegeddon (April 2015)
The Mobile-Friendly Update had such a strong impact on some sites that it has been given the nickname "Mobilegeddon." It saw mobile-friendly pages getting a significant boost in mobile search results. Google explained that it was promoting sites where users can easily read text on mobile devices without the need to tap, zoom or scroll horizontally.
Penguin Update (April 2012)
One of the most notable Google algorithm updates, Penguin hit hard those websites that used spammy tactics. This effectively put an end to practices such as unnatural keyword stuffing and SEO link schemes.
Panda Update (February 2011)
Another game-changing algorithm update was Panda, which aimed to reduce rankings for sites that it considered low in quality. For example, those that do not provide value to users or copy content from other sites were demoted. This update impacted the rankings for nearly 12% of queries.
Schedule a Consultation with the Digital Marketing Experts
Is your site prepared to rank favorably in future Google algorithm updates? High-quality content will always be rewarded, but there are many other factors that must be considered as well.
The precise qualities Google looks for in sites are constantly changing, and the professionals at 321 Web Marketing are devoted to staying on top of the latest best practices and ensuring a site's content has the best chance of success. Contact us today to schedule a consultation and find out how we can help your website stand out.