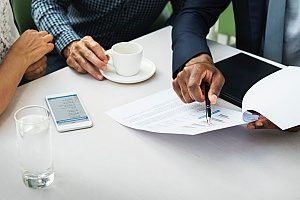 Running an insurance agency is difficult enough without having to worry about how you're going to market it. After dealing with branding, hiring employees, developing your insurance products, and securing an office, marketing may be the last thing on your mind. The good news is that it doesn't have to feel like such a huge responsibility. Insurance marketing agencies can handle everything for you, from developing marketable content, to disseminating it, to ensuring that your company appears more visible online.
Insurance Marketing Campaign Benefits
Insurance marketing agencies work with dozens of insurance companies each year, but that doesn't mean all insurance companies implement the same marketing plan. A good marketing agency will develop a customized plan for each client. These plans involve careful research into the state of the insurance industry as well as the client's current marketing, business goals, ideal customer base, products, and competition.
Custom marketing plans are designed to focus on specific areas of marketing depending on each client's needs, so you won't be stuck spending your money on Instagram ads when your target client base tends to use Twitter more frequently. By using individualized marketing plans, insurance marketing agencies pinpoint the best solutions for each client to ensure a better chance of success. Here are the top five benefits of working with insurance marketing agencies:
1. More Website Traffic Through Organic SEO
Search engine optimization, or SEO, involves matching keywords in your content to keywords that people use when they search for insurance-related information on Google or other search engines. Organic SEO can enable your insurance agency to receive more clicks through web searches rather than through paid ads. An organic SEO strategy will help your site rank higher in search results with an effective keyword research, ensuring that your site and content are seen as more trustworthy, but generate more online exposure as well. An insurance marketing agency can determine the best keywords for your site based on your location, customer base, and products, to help your site rank as highly as possible. With the increasing amount of insurance agencies on the market today, organic SEO is essential for insurance agencies looking to stand out among the competition.

Figure 1.1 shows the growth of organic traffic for one our clients over the course of their insurance marketing campaign.
2. Responsive & Easy To Navigate Website Design
Designing a website is about more than looks. While it is important to have a website that is uncluttered and visually appealing, it's also important that the site is responsive, meaning that it looks just as good on a computer as it does on a smartphone, and lead-driven, meaning that it is designed to turn casual visitors into clients. Lead-driven websites typically have calls to action, or buttons and contact forms asking visitors to reach out for more information or sign up for mailing lists, placed in strategic locations throughout the site. These can increase the likelihood that someone will contact your insurance agency, giving you the opportunity to speak with them about their needs and possibly close a sale.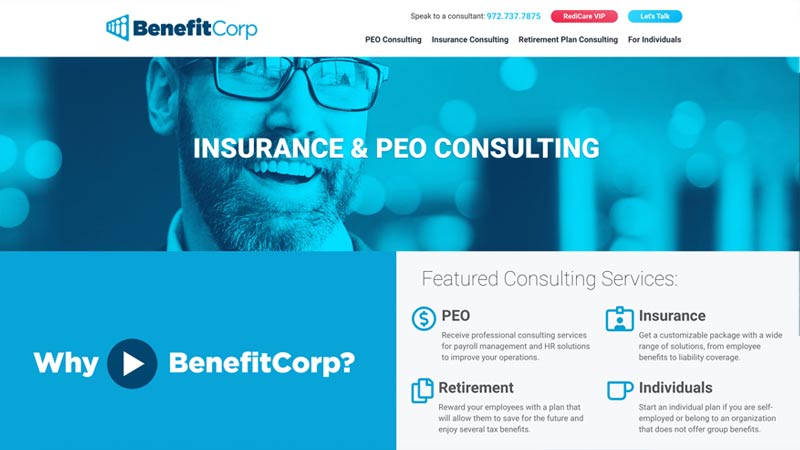 Figure 2.1
-
Desktop View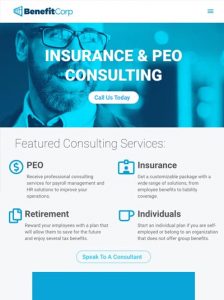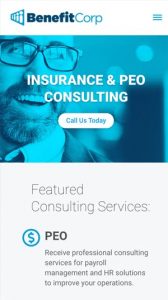 Figures 2.1, 2.2 & 2.3 show the homepage for BenefitCorp when displayed on a desktop, tablet & on mobile, respectively.
3. Increase Visibility Online
The combination of SEO, content marketing and web development techniques used by insurance marketing agencies is meant to help your site gain more visibility online. SEO helps your site rank higher in search results and be seen by a wider audience, while effective, responsive web design encourages those who visit your website to put more trust in your company. Establishing trust with your target audience through content marketing will also benefit your insurance agency because they will engage with your brand through your content and share it with friends who are seeking similar services. Thus, online visibility can increase traffic, help people become more familiar with your brand, and generate more qualified leads in less time for your insurance agency.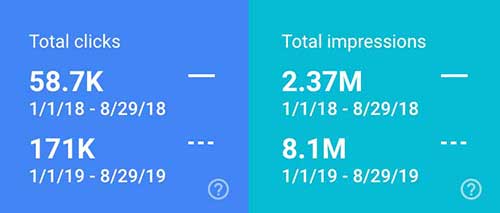 Figure 3.1 shows the growth of clicks and impressions for one of our insurance clients during their insurance marketing campaign.
4. Promote Your Insurance Brand Locally Or Nationally
People are more likely to purchase insurance from a company that they have heard about in the past, rather than one they are unfamiliar with. That is why brand awareness is a critical factor in any marketing plan. Insurance marketing agencies can help people become more familiar with your brand by performing local SEO and creating relevant, engaging and targeted content for your website and then sharing it on social media and in email newsletters. Many people check their social media pages daily, increasing the likelihood that they will consistently see your insurance agency's content while doing so. Local SEO can be used to target potential clients in your area who are actively seeking the policies you offer. Local SEO is highly beneficial for insurance agencies that are looking to expand their book of business within their area.
What's more, email newsletters can be sent out on a regular basis also remind people of your agency and its services, often. These reminders will help people think of your brand and your insurance agency first when they first consider purchasing an insurance policy. Emails and social media posts are also easy to share with family and friends, making it easy for subscribers and followers to help you spread brand awareness to their own community, essentially doing your marketing for you.
5. Significant Increase In Qualified Insurance Leads
Companies which rely on digital marketing services to grow their sales pipeline, will begin to see a significant increase in qualified leads through content marketing and SEO. This means that the people who are most interested in your services are also the one's finding your website and content. Because traffic is funneled based on the search terms users use to find your site online, organic SEO ensures that the people who engage with your content are already interested in your services, significantly increasing the likelihood that they will ultimately become your clients. Thus, instead of targeting a large demographic that doesn't care about you or your insurance services, insurance marketing agencies can and will focus on targeting the best possible audience for your message.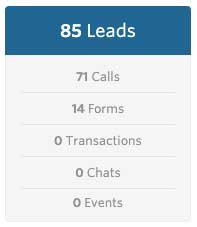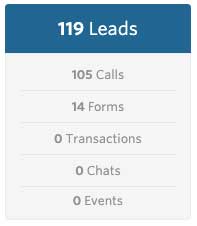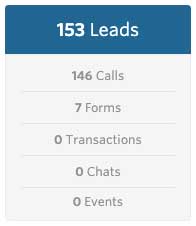 Figure 5.1 shows the leads our client was beginning to receive after the first 6 months of their insurance marketing campaign. Figure 5.2 shows the average amount of monthly leads after 1 year of their campaign. Figure 5.3 shows the average amount of monthly leads after 2 years of their insurance marketing campaign.
Work With An Insurance Marketing Agency
Speak with a professional insurance marketing agency for more information about how you can begin your insurance marketing campaign. 321 Web Marketing is dedicated to helping insurance companies of all sizes reach their business goals.
Our agency conducts extensive research to create customized marketing plans that use a variety of techniques, including SEO, content marketing, email newsletters, social media marketing and more. 321 Web Marketing continues to monitor the progress of each campaign after it is launched, making changes to make the campaign more effective over the course of its duration.
Further Reading:
Updated On February 18th 2020