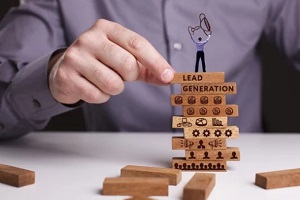 One of the most important factors in the success of any insurance agency is its ability to generate leads and convert them into loyal customers. This has always been one of the more challenging aspects of the business, but modern technology has made it much easier to reach potential clients.
Here is a look at four tried-and-true digital marketing lead generation strategies that can help you turn your web presence into a reliable insurance lead generation website.
Content Marketing
Content marketing is an effective approach for lead generation in many industries, and insurance is no exception. Creating and distributing valuable content that is designed to inform and engage your target audience is a great way to position yourself as an authority in the field and build trust with prospects.
The right content marketing strategy, backed by a well-designed insurance lead generation website, can offer an excellent return on investment. However, this is a complex process that requires a good plan.
First, you need to define your goals as well as your target audience, then devise a strategy for providing high-quality content that addresses their pain points and suits your budget. Next, the content must be created and distributed. However, this is not a set-it-and-forget-it approach; you will get the best outcome by measuring your results and refining your strategy along the way.
Real-world example: Consider the approach used by Progressive. Their "Progressive Answers" blog contains a series of questions people might have related to different aspects of insurance coverage and addresses the topics in depth.
For example, one page is entitled "What's the best motorcycle for snow and winter commutes?". This is not an overt promotion for their insurance products. Instead, it offers practical, clear, easy-to-follow advice on the topic at hand.
After covering it in depth, there is a small call to action at the bottom where people who are interested in motorcycle insurance can request a quote.
Search Engine Optimization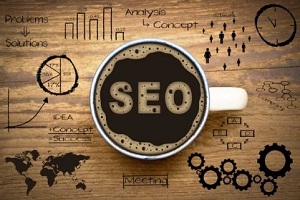 Search Engine Optimization, or SEO, is another great way to generate leads. Many people turn to search engines to find information about insurance products, and making the effort to ensure your agency appears in the top results for terms your target audience is searching for is an excellent way of generating more organic traffic and leads.
By carrying out keyword research to find out how your audience searches for insurance topics and optimizing your website to ensure these terms are properly incorporated into your content, URLs, headings, and meta descriptions, you can help drive more traffic to your site. Ensure your content answers searchers' questions and provides them with solutions, and follow the latest SEO best practices for best results.
Real-world example: The pet insurance company Bivvy saw a rise of 773% in organic traffic in just seven months and a rise in total organic keyword rankings of 724% thanks to a well-rounded SEO campaign with link-building. This positioned them as a thought leader in their industry while providing users with helpful information.
Social Media Advertising
Another good way for insurance companies to generate leads is social media advertising. Although it may not seem that it lends itself to lead generation for insurance the way it might for more visually oriented industries such as fashion or travel, it is a surprisingly powerful way to reach your target audience.
Most social media platforms enable advertisers to display posts to target audiences based on factors such as keywords, interests, and demographics. This means that you could launch a campaign for boat insurance aimed at boating enthusiasts or display posts about your restaurant insurance products to restaurant owners.
Real-world example: Progressive has found success in social media using its fictional saleswoman Flo, who also features prominently in their TV commercials. Flo has her own social media accounts, where people can interact with her and respond to her posts on platforms, including X and Facebook, just as they would talk to a real person.
Email Marketing
Email marketing entails sending ads and information about insurance products to groups of people via email in hopes of converting them from leads to potential clients. This allows you to open a direct line of communication with them, laying the groundwork for the type of personal client relationship that can lead to long-term business.
As a lead generation tactic, email marketing helps you bring clients into the sales pipeline, contact and follow up with high-quality leads, and create more personal engagement with aged leads.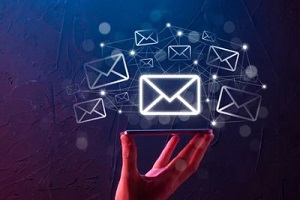 There are a few good approaches that can be used, and they all begin with generating an email list of people interested in a specific type of insurance. For example, sending emails that offer deals on car insurance to vehicle owners can help to build relationships with them. Catchy subject lines and clear calls to action can make these efforts more successful.
Real-world example: When the U.K. insurance company Aviva switched from sending customers emails once per year ahead of renewals to regular communications throughout the year, they quadrupled the number of unique and total clicks they received from the emails sent. They also saw a 48% rise in the number of quotes requested by prospects.
Speak to the Insurance Marketing Experts at 321 Web Marketing
At 321 Web Marketing, our team of digital marketing professionals has worked with insurance agencies throughout the country helping them increase brand awareness and attract more leads.
Schedule a consultation with us today to find out how we can help you meet your marketing goals with an engaging insurance lead generation website and secure a place at the top of the search engine results.