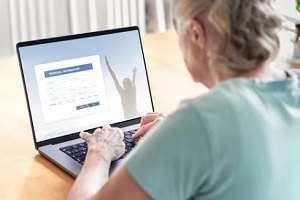 As an insurance agent, you are likely aware of the importance of having a website that highlights your services and attracts prospective clients. However, to get the most out of your online marketing efforts, there are some essential features you should include in your site.
Here is a look at the most important components of a successful insurance website.
An About Us Page
There is no getting around the fact that most insurance agents' websites will contain very similar content. For example, most of these sites outline the types of insurance offered by the agent or their agency and provide information about how to get in touch with them.
The About Us page, however, gives you a chance to tell visitors more about your agency and the individuals working for you. When this page is created effectively, it can demonstrate to your clients how your business aligns with their goals and values. In fact, it can be one of the most powerful sales tools your insurance agency has.
A good About Us page should tell the story of why and how you started your agency or became an insurance agent. Peppering this section with personal details can help readers connect with you.
You should explain the business briefly, taking the opportunity to mention your core values or those of your agency. This section should also explain what your insurance agency offers that others in your area may not.
This page should also feature the individuals who work for you. If possible, you should include headshots of everyone on your team, along with their name and job title. When prospects can see the people they will be working with, it helps them feel a more personal connection, and the greater transparency can make them feel more comfortable working with you.
A Blog With Useful Content
Your insurance website should be about more than just the actual business. You should also include a regularly updated blog that provides accurate and useful content that can help position you as an expert in the field.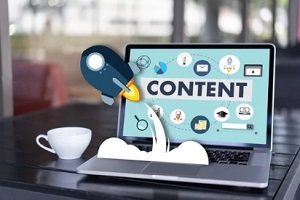 Your blog content should be focused on topics of interest to your target audience. You will want to include educational information and answer some of the most common questions people have about insurance.
You should also take advantage of opportunities to tie posts to local happenings to further reinforce your connection with the local community and build greater trust.
When your blog posts are properly optimized for local SEO, you will be able to rank higher in the search results for people who are seeking insurance in your local area, attracting higher-quality leads that are more likely to convert.
A Contact Section
Every insurance agent website should have a contact page so that those who are interested in your services can get in touch with you quickly and easily.
You may think this page is not necessary if you have already set up a Google My Business listing that includes all your contact information, but you should not overlook the utility of this type of page as it provides yet another way that people can get in touch with you without having to do any extra work.
Ensure your contact page is easy to navigate to and offers multiple methods of getting in touch. A contact form on the page is essential as many people prefer to simply enter their details and let you get in touch with them.
However, you should also include your email address, any social media handles you have, your phone number, and your physical address. For those who do fill out the form, set up a confirmation message that will appear to let them know you will be in touch soon.
Your form will get a better response if you do not ask for too much information from those who fill it out, so aim to make it as simple as possible.
Intuitive Navigation
One of the most important features of any website is its navigation as this has a direct effect on the user's experience. If those who visit your website struggle to find the pages they need and cannot access the information they want, they are more likely to bounce off the page and visit a different website – quite possibly one belonging to your competition.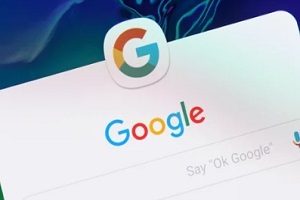 Moreover, Google uses the bounce rate as one of its ranking factors. This means that if people quickly leave your website, Google may view you as less credible and place your insurance agency further down in the rankings, dramatically reducing your online visibility.
Therefore, you should ensure that your navigation menu is easy to find and uses terminology that your target audience will understand. Consider what your prospects are going to be interested in when they reach your website, and make it clear how they can get to that part of your site.
The top navigation should be used for links to your services and your About section, while the bottom navigation can guide users to your blog and contact information.
Schedule a Consultation with 321 Web Marketing
Your website is not just a digital listing of the insurance services you offer; it is a powerful marketing tool that can help you set yourself apart from the competition and grow your customer base.
To find out more about how a proper online presence can boost your business, schedule a consultation with the insurance marketing specialists at 321 Web Marketing today.