Whether you want to grow your business to national levels or simply give your neighbors a good reason to stop in, local search engine optimization, or 'local SEO', is a crucial step in helping the people closest to you know what you are all about. Through local SEO, you will be able to develop a loyal, local customer base and build a strong foundation for your business to flourish. Here is everything you need to know about what local SEO is and how it can jump-start your marketing efforts.
What is Local SEO?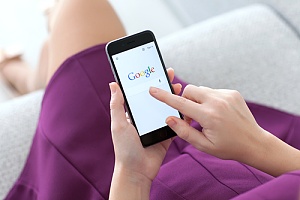 Through local SEO, you will be reaching customers in your area at the exact moment that they are looking for products or services similar to yours. On a page of search engine results, people searching for general information will find a list of the most popular pages that match their query. Local searches, however, include a location marker, such as "ice cream shops near me" or "insurance agents in City Name." While reaching a top spot on search results pages is important for increasing your online exposure, local SEO allows you to highlight your business even more.
How Google Highlights Local Businesses
When someone conducts a Google search for local businesses ("best…near me"), the top three search results are bundled into a space known as the "local pack" or "3-pack." This block of businesses appears below a map in the results page of a local search. Each business featured will have its opening times, review ratings, photos, and other information displayed to make it easier for potential customers to find your business or call for more information.
This data comes from your Google My Business page, which you can claim and update as needed with whatever information you feel customers would find useful. The information in this page is fed into the local pack, Google Maps search results, and branded searches. Keeping your Google My Business page up to date ensures that customers are always receiving accurate information and encourages Google to display your business in local search results.
Other Local SEO Boosts
Several other factors play a role in your local SEO rankings. While some are not in your control, such as a web searcher's geo-position relative to your business or reviews from consumers online, there are some things you can control such as:
Online Citations
Any instance in which your business's name, address, phone number, and website URL appear in the same place is known as an 'online citation.' Structured citations appear in business listings, like Yelp reviews and other directories, while unstructured citations might appear in news reports and social media posts. Updated citations promote trust and show consumers that you take the time to do things well. Building citations by getting your information featured on directories and other online publications improves your reach, boosts your SEO rankings and shows that your business is a reputable member of the community.
Website Localization
Website localization is another valuable tool in generating local buzz. When you localize your website, you include your target region — whether it's a city or an entire county — throughout the website as naturally as possible. This might mean creating unique pages for each area you serve or including information about local community events in which your business is involved. The more times you are able to connect yourself to your region or local community, the more likely Google will recognize and display your pages for corresponding search queries.
Online Reviews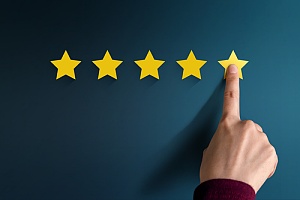 While many business owners are wary of reviews, collecting real, honest reviews from your customers is also a critical factor. Not only do reviews highlight the quality of your products and customer service, it also shows search engines that your site belongs to an existing, trustworthy business. If your business gets a large amount of high-quality, authoritative reviews–particularly on Google Maps and third-party review sites like Yelp and Foursquare–search engines will take note.
Backlinks
Finally, make an effort to collect backlinks from authoritative and local sites. Backlinks are links to your site from other, external websites like blogs, review roundups, and social media posts. You might be able to reach out to local influencers to ask for a review, but in many cases, good service and quality products will usually 'speak' for themselves. When search engines find links to your site on unaffiliated pages, they'll recognize your business as a respected one within the community and be more likely to display it in search results.
Benefits of Local SEO
Local customers are using desktop and mobile devices to find businesses that will meet their needs, and if your company isn't doing the work to be included in those searches, it is likely missing out on many of these key benefits:
New customers. It is highly targeted to your area and to the customers that need information now, while they're in a specific location. If your business appears at the top of results when people need that information, you're likely to get new customers.
High conversion rates. Through the use of local directories, potential customers can quickly find what they need and make fast decisions about where to shop.
On-the-go conversions. More and more customers are searching for information on their phones, on-the-go, and local SEO ensures that they find information about your business while they're out running errands or making a quick change of plans.
High ROI. Local SEO, unlike traditional advertising, targets a specific audience and is therefore more cost effective than TV or newspaper ads that have a broader scope.
Free Marketing. Few businesses have actually claimed their Google My Business pages. If you take advantage of this opportunity, you'll be among the few businesses that have the ability to be listed in local packs and get a head start on the competition. This marketing tactic, among several others, is free to use, helping you stretch your marketing budget.
Getting Local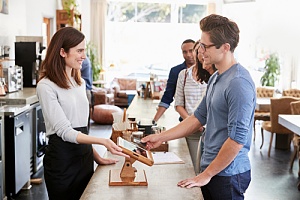 321 specializes in helping businesses of any size and in any area connect to their local customer base. Its experienced consultants will create a customized marketing plan based on your product or service, competition, region, and marketing goals. We use a variety of marketing techniques, including content marketing, social media marketing, and email marketing in conjunction with local SEO to provide meaningful results and generate qualified leads that will help your business grow. Contact us today to find out more!