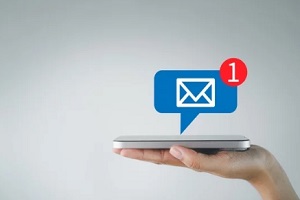 Insurance is a highly competitive field; to stand out from the competition requires thinking outside the box. While some agencies may find success with traditional advertising methods, text message marketing is another helpful, yet often overlooked, approach.
Here is a look at why text message marketing for insurance agents can be so effective and how you can use it to increase your reach.
Why is Text Message Marketing for Insurance Agents Effective?
It is easy to dismiss the concept of text message marketing, particularly because it seems so simple. However, it works surprisingly well, giving you an opportunity to communicate with your audience in a convenient and personal manner.
It can be used for everything from generating leads and increasing attendance at appointments via reminders to sending policy alerts and enhancing client engagement. Emails can get lost in spam filters and telephone calls may be ignored, texts are a great way to reach people directly and ensure your message is seen.
One of the most impressive aspects of text message marketing is its high open rate. A study by MobileSquared found that 90% of text messages are read in the first three minutes after being delivered, which means your message is more likely to be seen by your target audience.
Statistics also show that people prefer to receive communications in this manner. For example, 70% of consumers opted in to receiving texts from businesses in 2022, and 61% said they would like the ability to send replies to texts they receive from businesses.
Moreover, 60% of business owners who were already using text message marketing said they intended to increase their budget for this type of marketing in the future.
How to Set Up Text Message Marketing for Insurance Agents
Text message marketing is surprisingly easy to set up, and it is very affordable compared to other methods of marketing. Here is an overview of how to get started.
Select a platform: There are many text message marketing platforms available. In addition to finding one that suits your budget, you should look for features such as the ability to send messages in bulk, create personalized messages, and segment your audience. Some platforms also provide tools for tracking your results. Depending on your industry, you might also want a platform that complies with any applicable privacy regulations.
Create a subscriber list: You must obtain permission from clients and prospects before messaging them. This can be achieved by adding a signup form to your website, offering prospects discounts or other incentives to join your list, and asking them to opt in during appointments or phone calls.
Develop text message content: Your content is one of the most important aspects of your campaign. You will need to develop messages that are compelling and relevant to your audience. While many insurance agencies stick to appointment reminders and policy updates, you might also want to share educational information, tips and promotional offers.
Schedule the messages: Next, you need to decide on the best timing for delivering your messages to your audience. Consider the best time of day and day of the week to communicate with prospects, and choose a frequency that won't overwhelm them. You might also use automation tools that can send messages according to certain behaviors, stages in the customer journey, or external events.
Assess and refine your strategy: Finally, you should analyze the performance of your campaign and use the information you glean to adjust your strategy for the future. Pay attention to metrics such as your open rate, conversion rate, response rate, and unsubscribe rate making changes where needed.
How a Professional Digital Marketing Agency Can Improve Your Text Message Marketing Results
Text message marketing for insurance agents may seem uncomplicated to implement, but it can be challenging to get it right. Insurance agencies can benefit from working with a professional digital marketing agency that has experience launching successful text message marketing campaigns.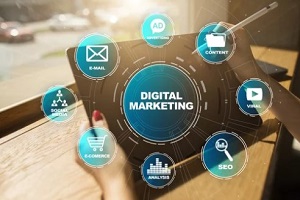 They can help design an effective strategy that aligns with your goals and budget and will engage your target audience. A digital marketing agency can help with every step of the campaign, from choosing the right platform to suit your needs to building a subscriber list and creating persuasive text messages that get results.
They can also help with scheduling, and their experience and insight can help optimize the strategy over time based on results and analytics.
Schedule a Consultation With the Insurance Marketing Specialists
Text message marketing is an excellent way to promote your insurance agency and help you broaden your reach. If you want to find out more about how this powerful method of marketing can help you connect with prospects, clients, and driving results, reach out to the digital marketing experts at 321 Web Marketing.
Our insurance marketing specialists can help with every facet of your campaign. Schedule a consultation with us today to learn more.