The insurance industry is a highly-competitive field. According to Market Realist, the U.S. insurance industry is the largest in the world and continues to grow at an unprecedented rate. As the number of insurance companies continues to grow, it is more important than ever before for agents to enhance their digital marketing efforts. Performing SEO for insurance agents can help boost website traffic and increase online visibility which can help generate revenue. As SEO practices are continually changing, it is essential for businesses in the insurance field to keep up with new strategies for capturing leads.
5 Ways Insurance Agents Can Improve Their SEO
SEO is designed to put your business in front of people who are looking for the products or services you are offering. Organic SEO can also be a cost-effective solution for new or budget-conscious businesses that want to improve their reach without spending a lot of money on advertising. Good SEO requires a well-thought-out strategy and established objectives. It is important for businesses to understand the core concepts of SEO before they can really leverage its power. Here is a look at some of the most effective ways for insurance agents to improve their SEO.
1. Consistent & Informative Content Generation
You have probably heard it again and again over the years — content is king. While the saying might be overused the concept remains truer than ever. Content generation can help a website flourish, especially when keywords are injected correctly. When writing content for your website or blog, it is important that you write posts that people will find interesting and want to read.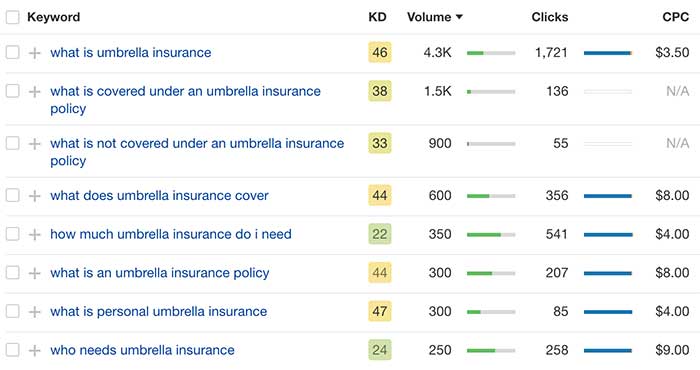 Your content should also include targeted keywords that you discovered during your keyword research. Keywords should not be too generic but also not too narrow. It can be challenging to find a balance, but the results are worth the effort. Figure 1.1 shows keyword research related to "Umbrella Insurance". These keywords are direct matches to questions being asked by searchers, which if turned into informative content, can greatly boost SEO for insurance agents and help capture insurance leads.
2. Accurate Online Citations & Citation Creation
Online citations refer to any web-based reference of your business's name, address and phone number (NAP). These citations play a direct role in local search and can create overall greater visibility for your website. While there are countless options for building local citations, some of the most effective include Yelp, Google My Business (GMG), Yahoo and Bing Places. The more accurate the business citations you have scattered around the web, the easier it will be for people to find your business when searching for insurance services.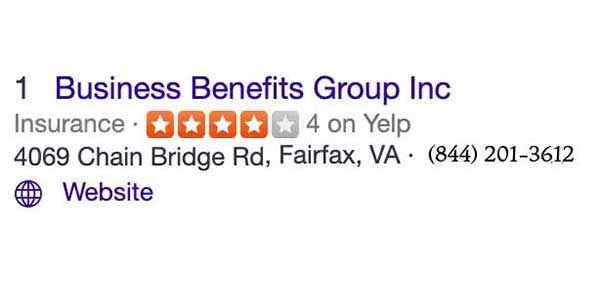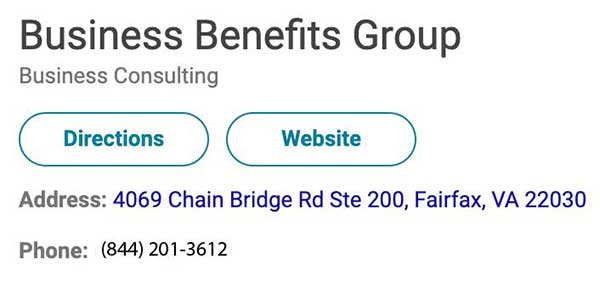 One of the most important things to remember is to keep your NAP consistent online. This means making updates as soon as possible across all websites. The figures above show NAP consistency for BBG across various online directories (Figure 2.1: Google My Business, Figure 2.2: Yahoo Places & Figure 2.3: Bing Places).
3. Sharing Your Expertise Through Link-Building
Link-building is an effective SEO technique that can showcase your insurance expertise to your target audience. The link-building process is especially important when you are a new business and are looking for ways to generate traffic to your website. Consider asking other websites and blogs that offer the same type of information as you to place a link to your website in exchange for placing a link to their sites. Both parties benefit from the link exchange and you can gain more momentum when a user clicks on the link and goes to your website.

Figure 3.1 shows reciprocal backlink sharing between Michigan Cannabis Industry Association and MFE Insurance Brokerage for their cannabis insurance.
4. Staying Connected With Your Audience Through Email Marketing
Email marketing is a proven way to help stay connected with your audience. This popular digital marketing strategy can also be combined with SEO to boost your search visibility and online rankings. A solid email marketing campaign can help drive traffic to your site and, as the traffic is "qualified," the visitors are more likely to make a conversion once they arrive. SEO-optimized email marketing can also improve on-site engagement. Qualified visitors are likely to spend time on your website and engage with your content and resources. The longer that a visitor spends on your site, the more likely they are to convert.

Figure 4.1 shows the results of an insurance email marketing campaign for one of our clients which had a high open and click rate.
5. Use Remarketing To Keep Reminding Your Audience Of Who You Are
In simple terms, remarketing is the process of tagging individuals who have visited your site. You can then target these people with ads once they have left your site. When used correctly, remarketing can be a highly valuable tool for insurance agencies and agents. What makes remarketing so effective is that it gives businesses the opportunity to appear in front of an audience that has already shown interest in your brand. When you put another advertisement in front of them, it reminds them to revisit your website and complete an action, such as make a purchase or schedule a consultation.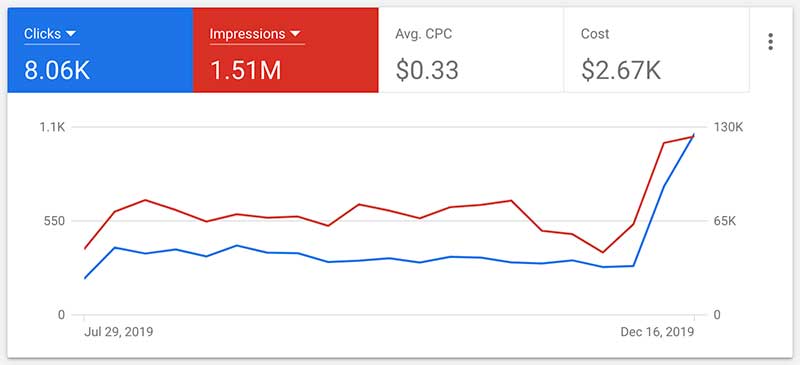 Figure 5.1 shows clicks and impressions gained through remarketing campaign for one of our insurance clients.
Speak To The Experienced Insurance Marketing Agency
Search engine optimization is critical to the online success of your insurance company. As a majority of people now use the internet to search for insurance agents, it is critical to have a strong online presence. SEO can help make this happen. For more information about SEO for insurance agents, contact the digital marketing experts at 321 Web Marketing. Our experts can ensure you optimize all marketing tools available to improve lead conversion. In addition, we help with lead generation and other marketing services. Contact our firm today to find out what we can do for your organization.
Schedule An Insurance Marketing Consultation
Related Articles: