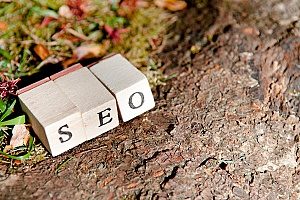 There are two main types of website traffic that insurance agencies use to capture insurance leads: paid and organic. Paid traffic includes strategies such as pay per click (PPC) advertising campaigns which are derived from ads found on search engine results pages (SERPs). While Google Adwords is the most common source of PPC campaigns, businesses can also run them on other platforms such as Facebook and Instagram.
Organic traffic, on the other hand, can come from numerous other sources, such as search engines, word of mouth, or offline marketing. This type of traffic comes naturally and does not cost your business a dime. However, growing your business with organic traffic can take considerably more work as you must implement search engine optimization to become discovered in the SERPs. Search engine optimization, otherwise known as organic SEO, refers to a series of techniques that can help your business achieve a higher ranking in SERPs naturally. With organic SEO, people who live in the same area as you can easily locate your insurance agency based on certain keywords and keyphrases that describe your services and policies offered.
Steps to Capturing Organic Insurance Leads
Generating qualified leads is a main objective for most insurance agencies who have taken to the web to increase their client base. There are a number of techniques used in organic SEO, such as keyword analysis, link building, and writing high-quality content that can lead to quality insurance lead generation over time. Organic SEO can be achieved by properly optimizing a website with relevant content, incorporating tag attributes such as meta tags, and publishing links that point to your content. While there is no one way to implement organic SEO into your marketing campaign, here are the steps to capturing organic insurance leads through content marketing:
1. Perform Extensive Insurance Keyword Research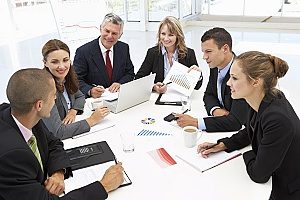 When creating an effective organic SEO campaign, it is important to perform extensive keyword research. Keywords are search queries that a web user is likely to type into search engines when seeking information about an insurance policy or about the industry in general. When choosing keywords, you do not want to be too generic but you also do not want to narrow in on your niche too much. It is a good idea to find a unique keyword approach that best suits your agency so that you stand out amongst the competition. Targeting a subset of keywords that are derived from more frequently searched keywords can increase your likelihood of capturing certain individuals.
2. Generate Informative and Compelling Website Content
Next, you will want to focus on the copywriting aspect of your website. Create original, interesting content that people will want to read while 'injecting' the keywords that you have chosen into the content. When a web user types in the keyword, your website may get hits from the SERPs depending on whether the page content and meta tags reflect what the user is searching for. It is imperative that you generate insurance content centered around the policies you offer, so that individuals who may need to acquire these policies can gain further information and potentially sign up for a plan.
3. Utilize SEO in Your Content
Once you have created what you believe to be the best insurance content on the market, you must optimize it for the SERPs. Organic SEO involves utilizing researched keywords throughout your entire article, not just within the information itself. Ensuring that your base copy, headers, and meta tags all incorporate the targeted insurance keyword (while avoiding keyword stuffing) can allow SERPs to confidently present your content to users, knowing that it is informative and best reflects the user's search intent. If you would like to better understand how to optimize your content to capture insurance leads, read our comprehensive guide to Northern Virginia SEO.
4. Post Content to Various Media Outlets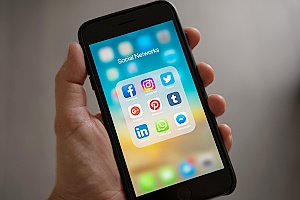 After posting your insurance content to your website, you may be unsure of where you can distribute your content to. While content gets automatically published to the SERPs, it may take a significant amount of time before it begins ranking. Therefore, publishing insurance content to websites such as LinkedIn, Facebook, or Twitter can provide a boost to the amount of users viewing your content. By utilizing various social media, it is possible to generate insurance leads almost immediately after publishing your content to your site and sharing it to social media. In addition, this content can be shared to friends and family of users who may require your insurance policies.
5. Build Backlinks to Your Insurance Website
Finally, you will want to put effort into link building. Building links is especially important when you are a new business as links are a good way to build up traffic. Look for websites and blogs that offer similar information to yours and perform outreach. Simply asking sites to place one of your links on their site, in return for placing one of their links on your site, can benefit both parties in terms of SERP rankings. When a visitor to their clicks on the link to your site they have included in their content, the user will be directed to your site and therefore exposed to your brand for the very first time. Backlinks are essential to insurance leads as they create a network on the web for users to find their way to your site.
Receiving Help From a Digital Marketing Agency
Though it may not seem difficult to follow these steps on your own, it can be challenging while running a business. Fortunately, working with an experienced insurance marketing agency can save your your business time and money while experiencing unparalleled growth. If you are interested in transforming your insurance agency into an industry leader, contact 321 Web Marketing today to schedule a consultation. Check out our history of successful insurance marketing campaigns to see what we can do for your business.
UPDATED: April 29, 2019