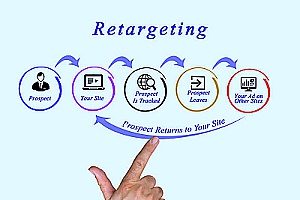 Many insurance agencies are concerned with increasing traffic to their websites. They hope that more web traffic will attract more clients who will purchase insurance products after visiting the site and becoming familiar with the services available. However, just because someone visits your website does not necessarily mean that they will become a client. Through ad retargeting, however, insurance agencies can track site visitors and remind these visitors of their services to bring them back and finally convert them into clients. An insurance marketing agency can provide an in-depth ad retargeting plan, but here's what you should know in the meantime.
What is Ad Retargeting?
Ad retargeting tracks your website visitors long after they leave your site. Coding within your website will allow for the placement of cookies in users' browsers, which follow them as they scroll through the web. Cookies then allow retargeting vendors, such as AdRoll, to place ads for your website on other sites that the user visits. This allows you to continue advertising to potential customers after they have finished browsing your site, constantly reminding them of your services. Ad retargeting can be an effective addition to your marketing strategy and can be used in conjunction with other marketing methods to increase your client base.
Why is Ad Retargeting So Useful?
Ad retargeting is more effective than traditional forms of marketing. This is because, unlike other forms of marketing, it ensures that potential clients are always viewing your services, brand name, and other pertinent information. After they have shown interest in your services one time, ad retargeting ensures that they continue their interest in your agency by reminding them on a regular basis about those services. This promotes brand familiarity. People are more likely to purchase insurance services from a company that they have heard about before rather than one with which they are unfamiliar, as recognizable brands typically have more credibility. The familiarity gained can ultimately turn a "window shopper" into a loyal client who purchases all of their insurance services from your agency. Repeated exposure to your brand and reminders of your services keep them at the top of people's minds, making them more likely to choose your agency.
Why is Ad Retargeting Beneficial?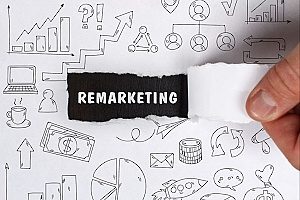 Ad retargeting is particularly beneficial to companies within the insurance industry for several reasons. In addition to promoting brand awareness as described, it can also help you reach more qualified leads. People who are seeing your retargeted ads have already expressed some interest in your services. They are more likely to purchase those services when they see an ad for your agency than someone who is not looking for services or who has not visited your website before. Instead of spending your valuable advertising dollars on ads with a broad reach, retargeting focuses on the audience most likely to become clients.
Retargeting can also give you an advantage over the competition so your insurance agency stands out. Because it is a relatively new technique, few insurance agencies are currently using ad retargeting. Using retargeting can therefore position your insurance agency as an industry leader. Big brands typically have the most advertising, but by engaging in affordable and underutilized ad retargeting, your agency can appear to be far more widespread, which will lend you more credibility and recognition within the insurance industry.
Finally, ad retargeting provides you increased client engagement. The highest exposure levels are reached by creating customized retargeting ads for your potential clients. An insurance marketing agency can segment your audience according to which parts of your website they visited, then create ads for each segment. Specific mentions of the content that people have already shown interest can boost your engagement. Doing so encourages people who click on the ad to stay on your site for much longer and take the time to familiarize themselves with your services, operations, and more. This familiarity can be a key factor in whether they purchase insurance from your agency.
Hiring an Insurance Marketing Agency
Speak to an insurance marketing agency for more information and to schedule a free consultation. 321 Web Marketing is highly experienced and proficient in using ad retargeting to create effective insurance marketing campaigns. The agency conducts extensive research into the needs, competition, and ideal customer base of each client. This information is used to develop customized marketing plans designed to increase revenue and boost client lists. 321 Web Marketing can work with insurance agencies of all sizes, whether they have their own marketing department or not. The agency works to deliver a steady stream of qualified leads to its clients within six months of launching a new marketing campaign and continually monitors each one to ensure that it is as effective as possible, making updates as necessary to achieve success.