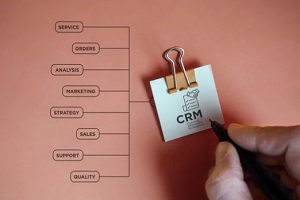 Customer Relationship Management (CRM) software is one of the most valuable tools insurance agencies have at their disposal. Modern offerings have gone far beyond storing contact information to offer a full range of features that can manage and enhance every customer interaction throughout the sales lifecycle.
However, not all CRM software is suitable for insurance agencies. If you are looking for software that can give your agency an edge, here are some marketing features worth considering.
It Meets Your Marketing Goals
Before embarking on a CRM software search, insurance agents should have a clear idea of what they are hoping to accomplish. It may be difficult to describe which functions you need if you are not familiar with what modern CRM software can do, but a good starting point is outlining your business's goals and the problems you are looking to solve.
This can help you distinguish the systems that will offer you genuine value from those that may be highly reviewed but are better suited to other types of businesses.
It Offers Insurance Automation Campaigns
The top feature that any insurance CRM software should include is automation campaigns. Many agencies do not fully understand how to create these campaigns, yet, they can give your marketing efforts a significant boost.
For many agencies, deciding what to write and making it sound convincing can be challenging, and getting this wrong can lead to low response and conversion rates. A good CRM platform will come with campaigns preloaded, saving agencies significant time and effort while facilitating communication with clients.
Look for offerings that include automation campaigns for claims, renewals, nurturing prospects, and cross selling that are geared specifically toward insurance agents. The campaigns should be applicable to commercial or personal insurance agents.
Make sure these campaigns are editable so you can adjust the phrasing to make it sound more tailored to your agency. The software should also give you the ability to create your own campaigns from scratch when required, and the process should be as simple as possible.
The best CRM software will allow users to change the triggers and timing of various campaigns. For example, agents should be able to adjust the number of days after entering a contact into their system that the campaign will launch.
It Makes It Easy To Manage Sales Pipelines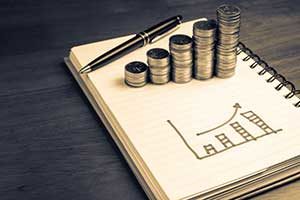 Look for CRM software that makes it easy to manage sales, claims, retention and service pipelines. The right choice will allow you to view and edit all of your pipelines quickly to ensure everyone is receiving proper communication through your automation campaigns.
Although it is not unusual to find software that offers automation campaigns and workflows for CSRs, the best offerings will also be set up for service staff to use the same platform to ensure streamlined operations.
Residual income from renewals remains a vital part of insurance agencies' income making CRM software that is geared toward increasing your client retention rates, ideal. An insurance CRM that categorizes renewals by useful metrics such as percentage of premium increase, policy owner, or line of business can ensure each client receives suitable automated communications.
For example, clients who will be facing a very high rate increase at renewal will need a different campaign sequence than someone who is not seeing much of a rise. The best software will automatically adjust the campaign sequence according to the metrics you set so you can focus on growing the business.
Your CRM should also make it easy to manage claims processes. Modern software offers accurate automated claims campaigns and workflows that help facilitate communication with clients during this important time.
It Has Built-In Texting Capabilities
Texting and SMS play a central role in insurance automation campaigns, yet not all CRM offerings boast built-in texting. A good insurance CRM will allow you to send and receive SMS and MMS directly from the platform rather than having to switch over to another texting platform or connecting a third-party software to their system to enjoy this capability.
Text messages in sales automation can give your insurance agency an edge over the competition and support not only sales but also the full customer journey. The improvements it can provide in your communication with clients as well as client retention are considerable.
It Offers Third-Party Integrations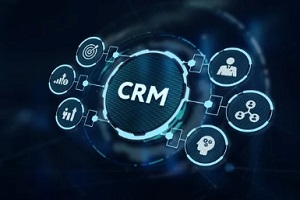 Insurance agencies should look for CRM software that offers useful third-party integrations. Consider your workflow and the different tools used by each member of your team, from inter-office communication to chatbots and VOIP phones.
This will vary by agency, so be sure to choose CRM software that integrates the tools you are already using into their system for more streamlined operations.
Contact The Insurance Marketing Specialists At 321 Web Marketing
At 321 Web Marketing, our extensive experience with the insurance industry enables us to develop a strong digital marketing strategy with all of the latest tools to engage your audience and drive growth to your insurance agency. Contact us today to schedule a consultation.