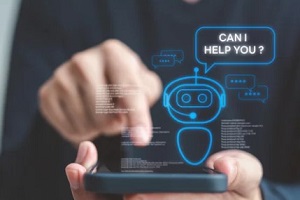 Marketing represents a major financial investment for many insurance agencies. In 2022, the U.S. insurance industry spent an estimated $12 billion on digital ads. Between 2020 and 2021, spending on paid search advertising ballooned nearly 50%. With billions spent on insurance marketing annually, insurance agencies need a strong return on their insurance marketing investment to stay profitable.
However, many insurance agencies are tightening their budgets and looking for ways to trim their marketing campaign costs. Insurance marketing automations offer insurance organizations an invaluable tool to maximize their marketing investment. Automating marketing and outreach does more than improve efficiency; it can also translate into higher sales and a stronger client base.
What Is Marketing Automation?
What is marketing automation, and how does it work? Marketing automation uses technology to manage repetitive tasks. For marketing specifically, these tasks include automated email marketing campaigns and scheduled social media posts. By using software to automate these tasks, insurance agencies can free up time and resources for other objectives.
Across industries, automation improves the efficiency of marketing campaigns. Instead of hiring staff to manage repeat tasks, software can complete assignments in a fraction of the time. In addition, automation decreases the chance for human error. Because insurance agencies invest so heavily in marketing, automation provides an important edge to improve the overall experience of the customer leading to an increase in sales.
Insurance Marketing Automations Agencies & Brokerages Should Consider
As in other industries, insurance agencies rely on marketing to generate leads and convert sales. In the competitive field of insurance, automation offers a key advantage with software that offers powerful tools for increased personalization and segmentation, which enhances marketing efforts. Agencies that automate their email marketing, sales prospecting, and outreach often see a strong return on their investment.
Email Marketing Automation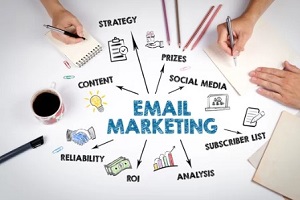 Email marketing campaigns generate new leads, boost conversions, and improve client relations. According to research, email marketing generates $36 in business for every $1 spent. Insurance agencies can improve on that impressive ROI by automating email marketing.
Agencies can automate welcome messages for new policyholders that include referral incentives for recommending the agency to friends and family. Automated lead generation campaigns build trust and encourage sales and after visiting the agency's website to request a quote, automated emails remind them to follow up and sign a policy.
SMS & Social Media Messaging Automations
Social media messaging is an important aspect of establishing credibility, increasing online visibility, and generating new leads for insurance agencies; however, manually managing multiple social media accounts can be time-consuming and labor-intensive.
By implementing automation tools, agencies can schedule posts across various platforms and track their performance using analytics. In addition to social media, text messaging campaigns can also play a pivotal role in managing an agency's brand image.
By leveraging social media to attract new clients and using SMS marketing to keep policyholders informed about their coverage and renewal dates, agencies can establish long-lasting relationships with their clients.
A successful social media campaign can also help agencies build a network of prospective clients, which can be cultivated using newsletters, SMS campaigns, and other marketing tactics. By combining the power of social media and SMS marketing, insurance agencies can effectively manage their brand image and achieve their marketing goals with ease.
Sales Prospecting & Outreach Automations
For insurance agencies, sales outreach is a key driver for generating new leads and expanding their market presence. However, collecting outreach data and monitoring sales prospecting campaigns can require a significant investment of time with a low ROI. In particular, the response rate for sales prospecting techniques, such as cold emails, can be disappointingly low.
Fortunately, automating outreach efforts can help agencies generate more leads by enabling them to contact a larger pool of potential customers. Furthermore, analytics data can provide insights into the most effective outreach methods and customer targeting strategies, allowing agencies to optimize their efforts and improve their overall success rate.
Helpdesk & Ticket Automation
Insurance agents spend a significant amount of time interacting with prospective clients and current policyholders. That includes providing assistance and troubleshooting issues with choosing a policy or filing an insurance claim.
By automating all or a portion of these tasks, insurance agencies can free up agent hours for more complex tasks. Automated ticketing software, for instance, can route customer problems to the appropriate venue. Software can also generate custom responses to common problems rather than directing clients to informational pages that might not address their concern.
Live Chat Automation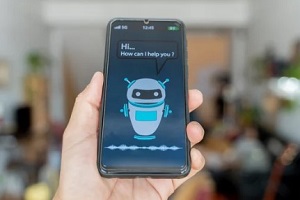 Customers shopping for insurance have options. Many seek out multiple quotes before signing a policy; however, barriers during the shopping process harm insurance agencies and cost sales. Consider a shopper who enters their information only to receive a confusing quote that leaves them with unanswered questions about policy coverage. Waiting to speak with an agent might take too long but an automated live chat can potentially turn that shopper into a policyholder.
Automating live chat features on websites improves the user experience which is the driving force that shapes brand reputation which provides free advertising. Implementing support chatbots on insurance websites also increases on-site time, which factors into organic search rankings.
Improve Sales & Conversions With A Proven Insurance Marketing Agency
Whether your insurance agency is focused on local SEO or wants to launch a national insurance marketing campaign, 321 Web Marketing can help. We specialize in insurance marketing with a focus on search engine optimization, insurance marketing automations, and data analytics. Schedule a consultation with 321 Web Marketing today to discuss insurance marketing automation.
Related Articles: