Content is an invaluable component in every marketing campaign. Developing an effective content marketing campaign requires a series of steps designed to build a target audience and deliver powerful content that encourages people to act. If you are new to content marketing, you may not know where to begin. With the help of a digital marketing agency, you can create a streamlined content marketing system that works to get you closer to your objectives. Follow these steps for effective content marketing.
1. Know Your Competitors
No matter what industry you decide to work in, you are not the first and will not be the last in the niche. Therefore, you will always have competitors. Take the time to research your competitors and take inventory of their content. From blog articles to website content, knowing what your competitors have to offer can help you gain an upper hand in your campaign. Also take note of other content types offered by your competitors, such as podcasts, webinars, white papers, e-books, videos, and e-newsletters. Content can also be shared through other forms such as presentations.
2. Plan and Research Topics
Creating great content is all about choosing the right topics. Start by targeting a specific niche based on your specific audience. Perform research to see what type of information people in your niche are looking for. Try to answer common questions in your content and draw people in by including content that your audience can relate to. In addition to finding what type of content your audience wants, also decide which types of content will attract people. In addition to standard articles and blogs, consider news, images, and videos. Having a combination of these mediums can be highly effective.
3. Perform Keyword Research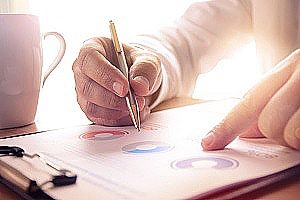 Once you have narrowed down your topic, perform keyword research. Keywords are one of the greatest tools that marketers have in their arsenal as they help attract new and existing customers while increasing brand recognition. Start by focusing on the core terms in which your business focuses on. Know that not all of your keywords will be effective as many will already be oversaturated across more dominant brands. There are plenty of tools available to help you build a list of effective keywords and key phrases. A reputable digital marketing agency can also help you locate the most useful keywords based on your industry, niche, and target audience.
4. Develop Effective Writing Techniques
Just as important as what you write about is how you write it. When writing an article, you want to immediately catch your readers' attention and tell them what information will be provided if they continue reading. In the body of the article, be sure to deliver on this promise. At the closing of your article, reflect back on the main point while providing a valuable call to action. Provide supporting statements throughout the piece to help develop your main point. The number of supporting statements will depend on the length of the piece. For example, an informational blog post should have at least three supporting statements but preferably more.
5. Understand SEO Value/Optimization
Search engine optimization (SEO) is an essential component of any successful content marketing plan. However, with search engines constantly updating their algorithms, it can be difficult to understand the value of SEO without the assistance of an experienced digital marketing agency. Start by auditing your existing SEO progress and see what changes must be made to achieve growth. Once you have a list of targeted keywords, ensure that your content is optimized for them. Also incorporate SEO into social media.
6. Make Your Content Searchable and Shareable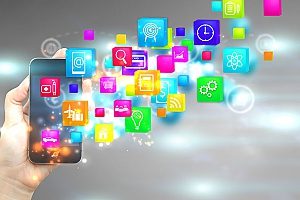 Your content is only effective if it reaches the masses. This means taking the proper steps to make your content highly searchable and shareable across social media and other channels. While SEO and the use of keywords goes a long way to attracting an audience, you must also create content that people want to read or watch. Depending on your niche, you will want to try a variety of strategies to see which works best for you. Telling a story with your content, creating controversy, or appealing to your audience's values are just a few ways to strike immediate interest from your readers.
7. Promote Your Content
Promotion is where many businesses fail at content marketing. While you can create amazing content at every turn, you need to promote it well to get real results. The internet is overpopulated with information with content waiting to be discovered across many platforms. There are a number of ways to get your content out there, such as through industry influencers, comment marketing, guest posting, and of course social media. From Facebook and Twitter to Instagram and LinkedIn, social media is one of the best ways to reach your target audience.
8. Measure Your Progress
The final step in effective content marketing is analyzing your results. Whether you choose to do so weekly, monthly, or quarterly, take the time to measure your progress to determine which strategies are working and which you should abandon. There are many ways to do this, such as monitoring your views and click rates, tracking your e-commerce stats in relation to your content releases, or reading review and comments from customers. If possible, sit down with your content marketing team at least once a quarter to go over your current strategies and find ways to improve.
Contact an Experienced Content Marketing Agency
Content marketing may seem simple to the untrained eye, but it is anything but. This type of marketing involves a long-term strategy that focuses on building strong relationships with your target audience by producing and delivering relevant, high-quality content. While content marketing does not need to be complicated, it does need to be well-planned. If you are unsure of where to start or are not getting the results you want, consider help from the experts. Contact a professional digital marketing agency today for more information and assistance in developing a content marketing strategy.