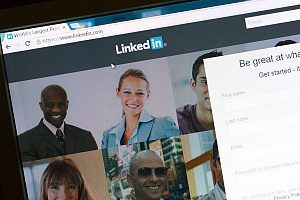 Few people fully understand how to use LinkedIn to its full potential. Most simply add old colleagues and friends, endorse their skills, and perhaps look for a new job through the site. However, LinkedIn can be a powerful social media marketing tool that can build your status and help your agency find new clients when used well. Customers and industry influencers alike use LinkedIn, and with the help of an insurance marketing agency, information about your own insurance agency's services can reach a new audience and help your agency develop a reputation as an industry leader. Together, these can drive traffic to your website, promote brand awareness, and more. Here are some of the benefits of incorporating LinkedIn into your insurance marketing strategy.
Increased Web Traffic
LinkedIn makes it easy to share content, such as original posts with embedded links to your website or content linked directly from the sitel. By posting either direct links or content with embedded links, you can increase web traffic to your site. Through various tools, such as LinkedIn Pulse, you can show this content to people within your network as well as to people who are not connected to you on the site but may still find the content useful. Placing your content in front of more people may encourage this expanded audience to visit your website for more information, and people who visit your website may be more likely to become clients, helping your agency grow. Sharing content on LinkedIn is an easy — but important — social media marketing strategy to help your insurance agency increase its reach and get in front of more potential customers.
Brand Awareness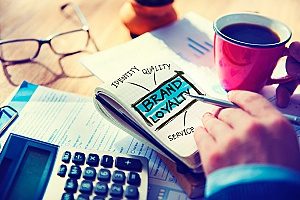 Maintaining a page on LinkedIn can promote brand awareness among potential customers. Posting new content and commenting on the content that others post helps build your brand by making it visible to other users of the site. Becoming a more visible brand makes your insurance agency appear more credible, as consumers are more likely to trust and purchase insurance services from a brand they have heard about before rather than a more obscure one. Because it is easy to share posts on LinkedIn by reposting them or tagging friends in the comments, it is likely that people who interact with your post will promote your brand to their own networks, further spreading awareness of your insurance agency and its services. Helping people familiarize themselves with your brand is therefore a key way to drive traffic to your website.
Industry Recognition
Since the purpose of LinkedIn is to help people make connections based on their professional skills, the site is tailor made for getting recognized within the insurance industry. Your agency can post content that shows of its employees' industry expertise, helping position your brand as a reputable player within the insurance sphere. This helps show potential clients that your agency is respected and therefore trustworthy when it comes time for them to choose an insurance provider. In addition, LinkedIn can help your agency maintain professional relationships. Interacting with other insurance professionals not only helps you learn from them, it also helps your agency develop a reputation as one that is working hard to remain relevant and provide the best services and customer experience possible. This type of recognition within your industry could lead to recommendations, awards, and other opportunities from your peers.
Community Involvement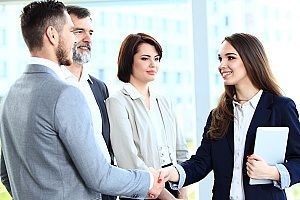 With LinkedIn, your agency can develop a stronger connection with the online community, including other industry operators and potential clients. LinkedIn company pages are one way to improve your community involvement on the site. A company page provides viewers with contact information and anything else you would like to share, such as updates on new insurance products, branch openings, and other content that users may find interesting and worth sharing. The page can also use infographics and photos in addition to written content to show how your insurance agency differs from the competition.
In addition to creating a company page, it's important to continue commenting on other users' posts to contribute to relevant conversations or share information. Combined, these methods can present your insurance agency as a knowledgeable source of information that is concerned with the needs of other people, which in turn promotes trust and encourages people to visit your website.
What About Facebook?
Compared to other social media websites, LinkedIn provides some significant and unique benefits. Few platforms make it easy to connect with other professionals in your industry to help your insurance agency begin developing a reputation with them. LinkedIn also helps your agency connect more easily with potential clients. While Facebook allows you to interact with other users, LinkedIn is viewed as a professional platform, and the content and comments you share may carry more weight on LinkedIn than on other sites. This perception can help your brand grow and become more familiar to potential clients, which in turn may boost website traffic as people click the links in your posts to get to your agency's website. While Facebook may be more effective for certain goals or for reaching a particular audience, few sites give your agency the credibility and authority that posting on LinkedIn can provide.
Working With an Insurance Marketing Agency
Speak with a professional insurance marketing agency for more information and to schedule a free social media marketing campaign evaluation. 321 Web Marketing has years of experience in helping insurance agencies develop successful social media marketing campaigns that use LinkedIn, Twitter, Facebook, and Instagram to tell a targeted audience about insurance services. The agency conducts extensive research into each client's industry and competitors to design a custom social media marketing strategy for that client, increasing the likelihood that the campaign will be effective and deliver the right message to the right people. 321 Web Marketing monitors the progress of each campaign after launching to understand which elements of the campaign are working and and make any changes necessary to reach its goal of creating a daily stream of qualified leads within six months of launching a campaign.