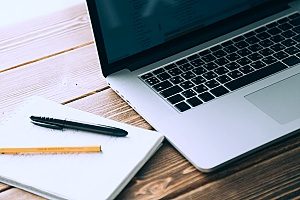 Search engine optimization (SEO) and search engine marketing (SEM) feature similar concepts making the terms more difficult to distinguish. Although the two are often used interchangeably, they do have some distinct differences. Search engine optimization is a method used to increase the amount of visitors a website receives by getting the site to appear higher on the search engine results pages (SERPs). SEM, on the other hand, is a type of internet marketing that boosts a site's visibility through organic search engine results, advertising, and other forms of online marketing. Learn more about SEO vs. SEM to determine the similarities and differences between the two.
Search Engine Optimization
SEO is a common marketing tactic that focuses on growing visibility in the search engine results organically, in a non-paid way. This marketing discipline is not just about making a website search engine-friendly, but also making it more efficient for use by people too. SEO is important for a number of reasons. Most importantly, if you fail to optimize your website for the search engines, you risk losing potential customers to your competition as their optimized websites are more likely to reach the top of the SERPs.
Advantages of SEO
One of the biggest advantages of SEO is access to free high-quality traffic from the search engines. By implementing optimization techniques on your website, you can start to receive targeted quality traffic from major search engines like Google and Bing. SEO also gives your business more exposure which can have a major impact on brand recognition and sales. Research has also shown that leads that are generated using SEO have an overall higher conversion rate than leads generated through other marketing tactics like print advertising or email marketing. Finally, SEO can help you gain authority in your niche and work towards developing trust with your audience.
Businesses in all industries can benefit from using SEO. If you are willing to put the work and effort into optimizing your website, you can see a drastic difference in your site traffic and conversions over time. Although the growth may be slow, most businesses realize that the time and effort are worth it in the end. If you are looking for ways to make your business more credible, want to boost your site traffic, or are simply looking for a new way to market your business, then search engine optimization is a good place to start.
Disadvantages of SEO
While there are many positives that come with using SEO on your website, there are also a few downfalls. The most noticeable is the length of time that SEO needs to generate real results. It takes time for the search engines to index your content which can prolong the process. If your business is involved in a competitive niche, you may also need to invest a lot of time in keyword research. You ideally want to use keywords that are known to attract a high volume of people but are not overused in the industry.
Search Engine Marketing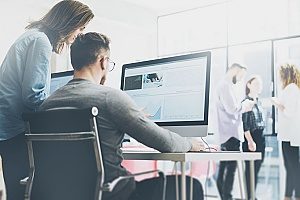 Search engine marketing is an effective way for businesses to reach new customers, reduce acquisition costs, and increase revenues. Unlike search engine optimization, which focuses on organic (unpaid) results, SEM has a direct focus on paid search. The most commonly used tool for paid search is Google AdWords. In short, search engine marketing leverages the power of search engines to reach potential customers at the perfect place and time. SEM is also referred to as paid search ads, paid advertising, and pay-per-click (PPC). Although SEM is more costly then SEO, it does offer some unique benefits.
Advantages of SEM
One major advantage that SEM offers is instant brand awareness. While SEO takes time to get attention on the SERPs, SEM can provide faster and more effective results in a shorter amount of time. With paid advertising, you can see your business positioned at the top or bottom of the first page which helps ensure that your brand gets attention from the get-go. Also unlike SEO, SEM has the power to generate revenues quickly, even the same day as your ads go up in some cases. As SEM is also versatile, you can always begin small and work your way towards more costly marketing strategies.
Although smaller businesses are more likely to be conservative spenders, businesses of all sizes can benefit from using SEM. However, larger businesses are often able to see the biggest results from SEM due to larger marketing budgets. However, by putting even a small chunk of change towards paid advertising each month, businesses can see a noticeable change in sales and brand awareness after a short amount of time. It is important to understand that results can vary based on your brand and industry with some types of businesses seeing better results than others with the same amount of traffic.
Disadvantages of SEM
Like with any marketing method, there are also some cons that affect SEM. First, if you are not familiar with online marketing learning all the features and capabilities that go along with SEM can be challenging. SEM also requires a lot of time, effort, and ongoing maintenance to ensure that you are getting the best results for your money. You will be required to constantly monitor and update your campaigns and it can take time to figure out the best way to combine ad text, bidding, and targeting. If you do not use SEM the right way, you could actually lose money.
Learn More About Online Marketing
Whether you are a start-up company or an established business with years of experience, the right online marketing plan can make a noticeable difference in nearly every aspect of your business. Both search engine optimization and search engine marketing can be highly useful when attempting to increase traffic to your website, boost brand familiarity, and build up conversions and sales. Of course, it can be difficult to start on your own. For more information about SEO or SEM, or to schedule a free SEO or SEM consultation with a marketing professional, contact a digital marketing agency today.