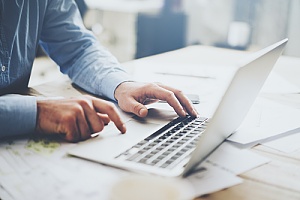 Search engine optimization (SEO) is useful for a wide range of purposes, such as enhancing brand visibility, driving your target audience, and acquiring more qualified leads. However, it is important to understand that it is not the quantity of the leads, but rather the quality. You can receive thousands of leads a month but if only a couple have the potential to lead to a sale, these leads are essentially useless.
Generating Leads With SEO
A strong SEO campaign can do wonders for your ability to generate viable leads. In addition, the longer that you allow your SEO campaign to run, the greater the volume of qualified leads. There are also other key benefits to using SEO over alternative lead-generating tactics. For one, leads that are driven through SEO are often significantly less expensive than leads acquired through other channels, such as paid advertising. In addition, SEO has the potential to boost brand awareness which increases the odds of your customers coming back for more products or services later on.
So, how exactly does SEO help with lead generation? First, SEO increases your website's search engine ranking when your company uses content optimized with targeted keywords. When potential customers search for those keywords, they are able to find your content and follow the links that lead back to your site. This is referred to as organic traffic. If you create content that meets the needs of these potential customers, you also have the chance to convert visitors to your website into leads. If visitors choose to make a purchase, they become customers and you make money.
Increases Visibility For Target Services
Getting people to purchase your products or services is not as easy as posting a description on your website and placing an "add to cart" button on the page. You need to make people aware of your services and explain how investing in your services could benefit their life in some way. SEO has the power to increase the visibility of your target services on the web which brings more people to your website. It is important to remember that about 90 percent of all web traffic is generated by search engines. With SEO, you can get information about your services at the top of the SERPs.
Reaching Your Target Audience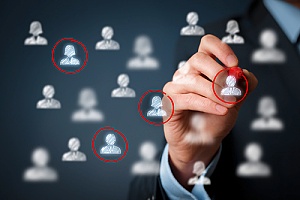 If you fail to implement the proper techniques required to get your website at the top of the SERPs for keywords related to your industry, you could be losing a substantial amount of potential profit. When you optimize your website and content for search, you can rank higher in the search engines and show your target audience that your website delivers value. When optimizing your website, be sure to optimize for both desktop and mobile devices. Also build quality backlinks that help show your audience that you are a reliable and credible source of information.
Enhanced Brand Awareness
Building brand awareness is a crucial step in generating leads. Most users will only click on websites that they know and trust, and often avoid websites that they have never heard of before. When you go through the proper measures to enhance brand awareness, you are essentially making more people aware of your company and the products and services you offer. When you become a trusted brand, your target audience will be more likely to go through with a purchase. There are a variety of ways to increase brand awareness with SEO, such as creating quality content, being present on social media, and networking with authoritative sources.
Informative & Educational Content
The content that you create for your business can make a major impact on your ability to generate quality leads. Not only do you want to publish consistent and helpful content that will bring value to your readers, but also content that is well-optimized with industry-relevant keywords. Informative and educational content does not only include articles and blogs. Your company may also want to develop videos, infographics, and similar sources of media that will draw in your target audience. There is also no one-size-fits-all when it comes to how often you publish content. This all depends on how aggressive you want to be with the number of leads that you generate.
Speak to a Professional SEO Agency Today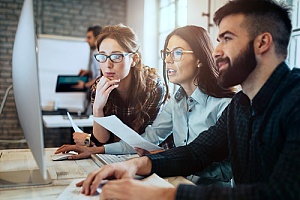 Many companies do not fully understand the countless benefits that search engine optimization can bring to their business, especially in terms of lead generation. It is not always necessary to have a massive advertising budget to get your brand out in the world. All it takes is some creativity and the ability to optimize your website and content. For more information about how to generate leads with SEO, or for help getting started with SEO for your own website, contact the SEO experts at 321 Web Marketing today.