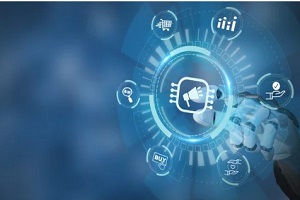 Automation is a highly efficient way to perform some of the more monotonous tasks of a business. Many businesses already use automation for accounting-related tasks, but it can also be a valuable tool for marketing. Here's how insurance agents can effectively use marketing automations.
Capturing Qualified Leads
Capturing leads is becoming increasingly difficult in the modern business world, especially when many customers are turning to comparison sites rather than talking to local agents. However, marketing automation can make the process of attracting potential leads online much easier by flushing out any low-value traffic and bots, ensuring that agents only spend time pursuing the most qualified leads.
Drip Campaigns & Cross-Selling
Email marketing continues to play an important role in the insurance industry. While some businesses may be shifting their focus from e-mail marketing to social media, neglecting this important channel can backfire. A survey published by Statista found that companies earned an average of $36 for every dollar they invested in email marketing, which is an excellent return on investment.
Marketing automation allows insurance agents to create highly targeted email campaigns with lists generated based on specific user-defined criteria. One way insurance agents are using this approach effectively is by developing email drip campaigns that send relevant content to individuals based on their past purchases, preferences or interests.
Measuring The Results Of Marketing Campaigns
A digital campaign with a well-planned content marketing strategy is the ideal way to promote specific products to a targeted audience. Whether an insurance agency seeks to diversify its customer base, draw in new customers, or engage in upselling and cross selling to drive greater revenue, measuring the responses at each stage can help insurance agents or the digital marketing companies they work with see how their target audience is engaging with their content.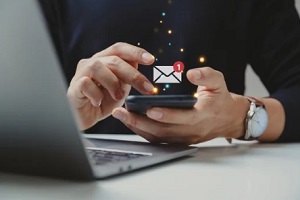 This makes it easier for online marketing messages to be optimized in ways that can improve results. Automation can provide information about how many people clicked through to your website, downloaded your marketing report, looked at your landing page or opened your email. All of this information can make it easier to meet your marketing goals.
In addition, it can help you conduct A/B testing to refine the content of your emails and see which subject lines get the greatest response. The instant feedback afforded by these methods allows you to adjust your marketing strategy as you go.
Personalizing Marketing Communications
While some potential customers may shop for insurance based solely on price, many want to ensure they have the right coverage for their specific assets and are therefore seeking highly personalized customer service from an agent they can establish a long-term relationship with.
Insurance agents can use automation to personalize their marketing communications and set the stage for this type of relationship. For example, software can be used to add the name of each lead to automated emails and send text messages, emails and phone calls that come from the personal phone numbers and email accounts of the specific agent they have been working with.
When the lead replies, the agent will receive the message on their own device and can take over the conversation from there. It can also be used to create a centralized database that contains all the information available about the lead so agents can view it at a glance and tailor their interactions with that all-important personal touch that can lead to conversions.
Converting Leads To Customers
One of the biggest challenges for many insurance agents is converting leads into customers. After all the effort that is expended on identifying leads and reaching out to them, it can be disheartening to see them fail to convert.
Finding good leads is growing increasingly difficult because of the internet. It is easier than ever for individuals who need insurance to shop around online, and there is no shortage of other insurance agencies vying for customers.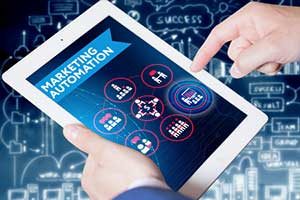 However, automation can help agents use the internet to their advantage. Marketing automation software can help attract potential leads across various sources of traffic on the internet, from inquiries from your own website to social media platforms.
It then helps with follow-up by enabling agents to stay connected with their prospects and learn more about their needs, which is useful for building the type of relationship that can lead to a conversion. It can also identify a good time for an agent to make a personal call to a prospect, or point to cold leads who are not likely to convert, allowing agents to focus their efforts in the right places.
Contact 321 Web Marketing To Learn More About Insurance Marketing Automation
Digital marketing is an excellent way for insurance agents to attract new leads and retain customers. At 321 Web Marketing, we incorporate insurance marketing automation into a wider strategy that helps you reach your target audience, increase engagement and build trust. To find out more about our services, contact us today to schedule an internet marketing consultation.