Do you know how many people visit your website daily? Do you know how these people end up on your site? Traffic is an important metric for gauging the success of a marketing campaign. However, all website traffic should not be measured equally.
As traffic from a website can be used to measure the popularity of a site, it is possible to analyze the statistics of visitors to see a site's shortcomings and areas where it can improve. Having website traffic data can be invaluable for people who want to grow their online presence and attract new customers. Remember, the more people you can get to your website, the more opportunities you have to generate qualified leads and boost brand awareness. Website traffic can also be an excellent indicator of business growth.
What Is Organic Traffic & Where Does It Come From?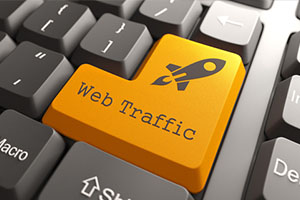 While you may have a solid grasp on website traffic, organic traffic is a little different. Organic traffic is essentially the opposite of paid traffic which is when website visits are derived from paid ads. Instead, organic traffic occurs when visitors are able to locate your site after using a search engine, such as Google. Rankings found naturally are not promoted via advertising but are ranked by search engines based on relevance and popularity. When performing a search, visitors can click on an organic search result which are listed below advertisement and map results.
Increasing organic traffic can help get your website ranked on the front page of Google. When your website ranks higher in the search engine results pages (SERPs), it can be highly beneficial to your business. In addition to increasing brand awareness, a good ranking in the SERPs can result in increased leads and ultimately larger profits. There are a number of ways businesses can improve their site's amount of organic traffic. Some of the most effective methods involve making content marketing and SEO a main priority. Google is always looking for the best content and great content drives sales. SEO also makes it easier for search engines to find your site pages and index them.
Types Of Organic Traffic
Your website provides a means for customers and potential customers to find the goods or services that you offer and become more familiar with your brand. However, if they are unable to find you online, you risk losing these customers. By increasing the amount of traffic that you receive to your website, you can make your business more widely recognized online and easier to find in the search results. While the concept of getting website traffic may seem simple, it can actually be quite challenging. There are several types of website traffic that offer different benefits and downsides.
Direct Traffic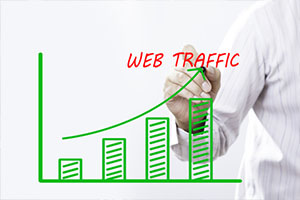 Direct traffic is one type of website traffic that consists of people who enter your site directly from their website browser. By increasing organic traffic, you can inevitably increase brand awareness which will have an impact on direct traffic over time. As more people are exposed to your brand, they will be more likely to navigate directly to your website. Paid traffic tends to yield a quicker increase in traffic, but can be costly to maintain and traffic will usually cease when you stop paying for ads. The results of organic traffic may be a little slower, but will yield better and steadier results over time.
Referral Traffic
Referral traffic is another common type of website traffic derived from users that enter a website through external links across the internet. Organic SEO can be useful in increasing referral traffic as backlink building is an essential step in the SEO process. Social traffic is yet another type of website traffic that stems from users that enter a website via a social media platform, such as Facebook or Twitter. While this type of traffic is not useful for all industries, it can be highly advantageous for certain types of businesses. SEO specialists can help you determine what type of website traffic is best for your unique business.
Increasing Organic Traffic To Your Website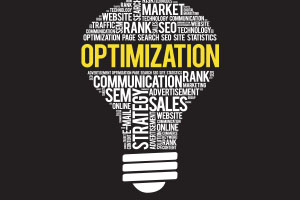 What is organic traffic? This is a common question asked by many businesses who are new to digital marketing. It is important to understand that despite the different types of website traffic available online, organic traffic is the most lucrative and can provide the best long-term results. If you are not sure where to start, SEO specialists can help you navigate the complex world of website traffic. For more information about organic traffic or to acquire professional SEO services, contact 321 Web Marketing.