Search Engine Marketing, or SEM, is the marketing technique used to drive traffic to your website by purchasing ads on search engines. Common terms referring to Search Engine Marketing include: PPC (pay-per-click), CPC (cost-per-click), and CPM (cost-per-thousand-impressions). This form of marketing allows advertisers to bid on keywords related to the target industry, and appears alongside organic search results.
We understand that allowing a digital marketing agency the freedom to spend money on ads might be difficult. That is why we at 321 Web Marketing, provide our clients with 100% visibility of their campaign, and will convey whether or not we think a particular service or strategy is working. 321 Web Marketing should be considered your outsourced marketing department as we devote as much time and energy needed, to make your digital marketing campaign, a successful one.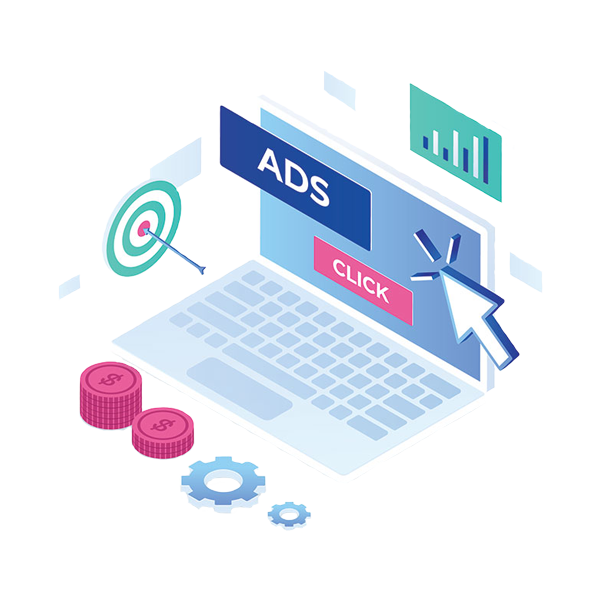 Benefits Of Pay Per Click
Google Search Advertising
Advertising on Google expands your brands visibility to users by appearing on search results for specified keywords. By identifying target keywords related to your industry, your business will appear only to searchers interested in your product or service. Multiple campaigns can be set up to ensure you are reaching the right audience in the most efficient way.
Google Shopping Advertising
Google Shopping allows businesses engaging in e-commerce the ability to showcase their products directly on search result pages. By setting keywords related to their product, search users are able to view the products they are searching for without having to enter multiple websites appearing among their search results. This is also beneficial for business owners to see how their product compares to their competitors.
Video Advertising
Ever since Google acquired YouTube in 2006, video advertising has become an increasingly popular option for ad consumers. These ads are among the most engaging types of ads, allowing users to visually see the product or service being searched. Google Video Advertising types include TrueView in-stream-ads, TrueView video discovery ads, and Bumper ads.
Mobile Advertising
Currently, users are using their mobile device to perform Google searches much more often than using a desktop or laptop. As the trend of users using mobile devices for searching has shifted, the way ads are being displayed has as well. Google created mobile ad formats that display ads in a mobile friendly layout, to increase engagement on ads for mobile users.
Display Advertising
Display advertising refers to the way in which an ad is displayed when appearing on the search results page. Ads can be displayed in a variety of formats including Text, Image, Video, or Rich Media Ads. These formats can also be targeted to different users by specified parameters. Some types include Contextual, Demographic, Geographic, & Language Targeting. Remarketing is also available for businesses targeting users who have already visited their site.
Which Ad Option Is Best?
Simply put, there is no one ad option that is better overall. That is why we take the time to sit down and educate ourselves about your business, your industry, expected goals, and what your business wants to focus the ad campaign on. Once we have learned more about your business and objectives, we then conduct research on your competition, the current threshold of money being spent for target keywords, and conversion rates associated with similar ads.
Get Started With
PPC Advertising
This is an add-on feature for SEO and Website Development packages.
For more information, speak with our sales team.