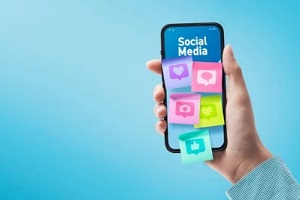 Social media is a great way to engage prospective customers online, where they are already spending a significant amount of their time, providing insurance agents a chance to enhance their brand awareness and keep their name in front of a wide audience. Developing strategic social media marketing campaigns allows you to build credibility, interact with customers, and learn more about clients and their needs. However, social media platforms have norms and practices that can make spreading the word about your insurance services challenging.
Understanding which social media platforms produce the best return on investment can significantly influence the production of your insurance marketing campaign.
What Is Social Media Return On Investment?
Social media return on investment (ROI) is how much you gain from your social media efforts and expenses. Calculating this can be challenging as it goes beyond paid advertising and cannot always be expressed in dollar amounts. For example, if your marketing goal with social media is to build awareness, metrics that illustrate greater engagement, such as social shares or new followers, might be more appropriate.
Top Social Media Platforms With The Best ROI For Insurance Agents
The 2023 Social Media Trends Report from HubSpot found that Instagram provided the highest ROI for marketers across all industries, and it was also ranked the most effective type of social media for engagement. Facebook was just a little behind. Snapchat, Twitter, and other social channels ranked far lower on the list, although these options should not necessarily be discounted entirely.
Outlined below are some of the top social media channels for getting the most out of your insurance agent marketing budget.
Instagram
Your website is likely fitted with terms that match this voice and style. Platforms such as Instagram allow you to show your human side. Through Instagram Stories, you can show clients and prospective clients your company culture or personality as an individual agent. Many customers are comfortable reaching out in direct messages, or DMs, on Instagram; replying to their messages and comments can help to build loyalty and trust.
Instagram does offer paid ads and branded content, but organic content on the platform can also generate an impressive ROI. According to Instagram, 90% of its users follow at least one business, demonstrating a strong willingness on the part of consumers to engage with brands through the platform. It is also the most popular platform in the U.S. for influencer marketing, making this one social media channel you cannot afford to ignore.
Facebook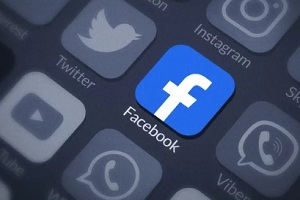 One of the biggest names in social media, Facebook can provide insurance agents with a significant opportunity as it remains a popular place for individuals to connect with family and friends. Because many people associate Facebook with those they trust, it is an excellent place to reach potential customers. With well over 2.89 billion monthly active users, its reach is undeniable.
Insurance companies can also take advantage of the opportunities presented by Facebook groups, which are people interested in a niche topic. These could be people interested in a specific type of sport or collection, which groups tend to need insurance that goes beyond the standard options in general policies. You can also market to users' News Feeds through their Messenger platform.
YouTube
With an audience of more than 2 billion people, YouTube is an excellent platform for spreading the word about your offering. It enjoys popularity across all demographics, enabling you to reach potential customers of all ages.
Many individuals find the concept of insurance intimidating, so agents can create informative videos explaining their products or videos demonstrating how easy it is to obtain a policy. Another way to make an impression is by providing helpful information, such as tips for avoiding accidents that could increase a policy's premiums. You can also opt for a direct route and purchase YouTube Ads.
LinkedIn
LinkedIn is considered a more formal social media platform that is geared toward networking for employed individuals and job seekers. It is a good place for insurance agents to connect with industrial, commercial, and corporate clients and can be a powerful tool for nurturing and generating leads.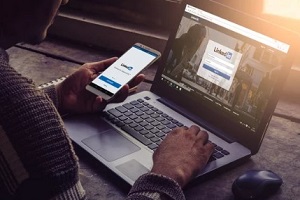 Many executives and agents share their thoughts about industry issues here, which can boost their reputation as thought leaders. In addition, once an agent has built up a network, they will notice individuals using LinkedIn to announce professional changes such as new jobs or relocations.
This provides an excellent opportunity to contact them to congratulate them and remind them that they may need to make some policy changes to accommodate the new circumstances. Other marketing opportunities on LinkedIn include Sponsored Messaging and Content, text and video ads, and built-in advertising tools.
Learn More About Social Media Marketing For Insurance Agents From 321 Web Marketing
At 321 Web Marketing, our insurance marketing specialists can help your insurance business expand its reach and tap into the incredible value offered by social media marketing. Schedule a consultation online today to get started.