The long-term success of every business lies in marketing. Marketing helps get the word out about a particular business by creating awareness about a brand, product or service. It can also boost sales and enhance a company's reputation. Law firms in particular can benefit from hiring law firm marketing consultants and law firm marketing services as credibility is established when legal professionals are able to share their expertise with an audience.
Why Consider Hiring A Law Firm Marketing Consultant
Attorneys often spend long hours practicing law, leaving little time for marketing. Hiring a law firm marketing consultant enables legal professionals to grow their law firms without sacrificing time that could be spent on client cases. Experienced marketing consultants have the know-how needed to reach a target audience, generate leads, optimize websites and develop social media pages.
Below are a few more reasons to consider hiring a law firm marketing consultant.
Years Of Experience Marketing Law Firms
One of the greatest benefits of hiring a law firm marketing consultant to help grow a law firm is access to experts in the field. Most marketing consultants have years of experience in marketing and have developed effective strategies that help customers better communicate with their audience.
With the help of a marketing consultant, law firms can develop a comprehensive marketing plan that aligns with the law firm's goals and objectives. The legal field is competitive but marketing consultants can provide great insight as to what practices are best suited for a law firm and how to improve a firm's online presence.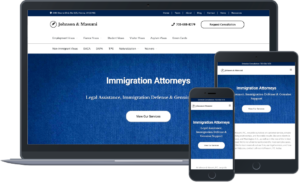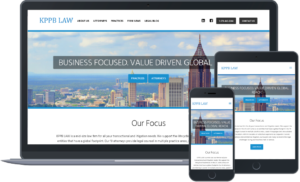 View Our Law Firm Portfolio
Success Ranking Law Firms In Organic Search Results
Organic traffic is the traffic that comes to a business website when someone types a query into a search engine and clicks on an organic listing within the search results. However, most searchers never go past the first or second search engine results page, or SERPs, which is why these top spots are highly coveted.
The use of search engine optimization (SEO) can help law firms rank higher in search engines which, in turn, increases traffic to the law firm's website. A law firm marketing agency can help law firms rank in the organic search results by providing services like keyword research and content creation.

The chart in Figure 2.1 shows that our client Johnson & Masumi ranks for 467 keywords on the front page of SERPs.
Provides Suggestions Based On Market Research
A marketing consultant acts as an outside advisor who creates and implements marketing strategies based on market research. Marketing consultants can provide law firms with a unique viewpoint to internal challenges and help law firms better understand their customers. Proper market research can improve branding by making competitive comparisons and determining what characteristics customers most associate with the law firm.
In addition, market research can help law firms identify new opportunities that could prove valuable. Marketers often analyze a wide range of data when assisting law firms, such as market size, demographics, key competitors, market share statistics and major industry suppliers.
Knowledge Creating Informative & Sharable Content
Content marketing can deliver numerous benefits to a law firm. It can help build trust with an audience, connect law firms with customers, improve conversions and generate leads. In addition, most customers today expect law firms to create high-quality, consistent content in the form of blogs and social media posts that can be shared across platforms.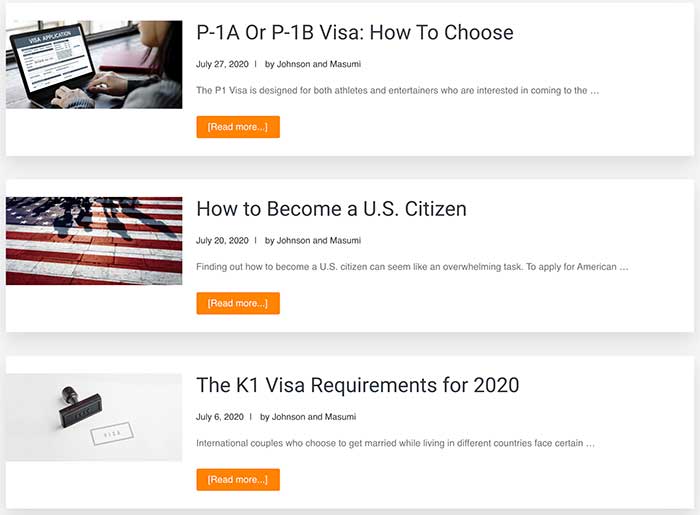 A law firm marketing consultant can help law firms develop informative content that will draw in readers and direct them to the law firm's website. Marketing consultants can also help law firms grow their social media following by regularly posting optimized content that people want to read.
Ability To Reach Target Audiences & Drive Website Traffic
Digital marketing experts know the best techniques for reaching target audiences and driving website traffic. With audience targeting, law firms are more likely to reach customers who are interested in the services being offered with relevant messaging. Law firm marketing consultants also know the best ways to increase traffic to a law firms website using a combination of organic and paid advertising.
The use of on-page SEO, long-tail keywords, guest blogs, email marketing, landing pages, online directory listings and other similar marketing strategies can help bring more customers to a website. Not all tactics are effective for every company but experienced marketing consultants can provide guidance on which strategies will work best based on the unique law firm.
Speak To Experienced Law Firm Marketing Consultants
Hiring law firm marketing consultants can provide a law firm with a fresh view of their organization, its messaging, mission and KPIs. Outsourcing marketing services to a third-party company can also be more cost-effective than hiring full-time employees to provide on-site marketing.
Qualified marketing consultants possess a specialized skill set that can maximize the firm's time and money by delivering noticeable results in a short amount of time. Discover more benefits of hiring a law firm marketing consultant by reaching out to an experienced marketing consultant at 321 Web Marketing today by calling 703.810.7557 or by scheduling a consultation online.